Do you love a good cocktail, but don't want or need the alcohol? Do you usually for the mocktail maybe to avoid the calories or avoid the alcohol altogether? Below are fifteen absolutely scrumptiously refreshing virgin cocktail recipes that you can make and enjoy right at home! Click on the link of your choice and you will have the recipe to take you away to that relaxing island with your feet in the sand. Not into tropical? Try a Bloody Mary. Whatever your taste, you will be sure to find one of these recipes that will tickle your fancy (and taste buds)!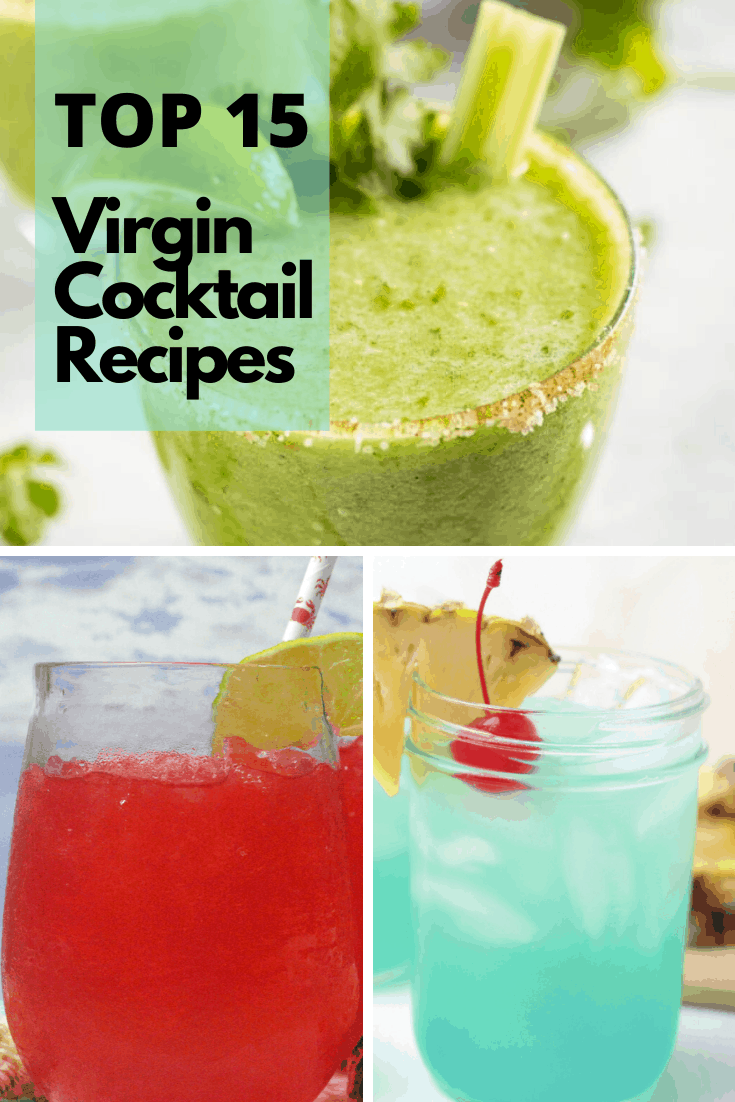 Top 15 Refreshing Virgin Cocktail Recipes!
With these recipes, you will be mixing "mocktails" like a pro in no time flat! You can be the star of your own show, or invite some friends for a "mocktail party!" Happy drinking!
When creating your own Virgin Cocktail Recipes, don't skimp out on these easy serving tips to make your drink more enjoyable. Be sure to grab the fancy glass that goes with the drink. Whether it means you have a wine glass or a daiquiri glass the fancier the better. Don't forget to chill and garnish your drinks like any restaurant or pro. Anything from a simple sugar rim to a bright colored reusable straw. Be sure to also, add a piece of fruit to your rim for any fruit flavored drink.