tWitch and Allison Holkner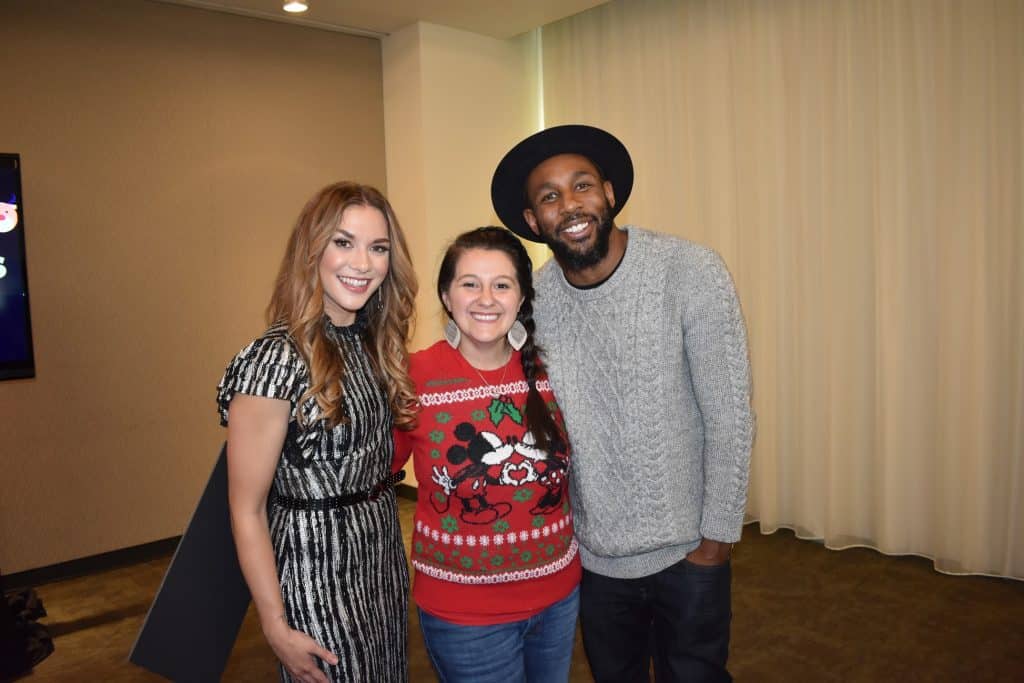 During my tWitch and Allison Holker Interview it was so much fun to talk about their new shows and about the Holidays. You probably definitely recognize tWitch, Stephen Boss, from the show Ellen and So You Think You Can Dance. You recognize Allison from her SYTYCD show! Stephen tWitch and Allison met when being on the TV show, So You Think You Can Dance. Now, you can see him and his wife in two new Freeform Shows that will make your heart feel super happy in "Pop Up Santa" and "Disney's Fairy Tale Weddings"!  Be sure to check out the highlights of our interview and also tune into ABC, Freeform and Disney's Channel 25 Days of Christmas episodes they are part of!


Our interview felt like chatting with two best friends as we chatted some of their own questions that they have in their own lives and their fun Christmas stories.
Allison actually asked if more than two Christmas trees was too much? We had a fun discussion about how many trees we all had up in our house. She wants more trees and tWitch cringed a bit about having multiple trees in their house.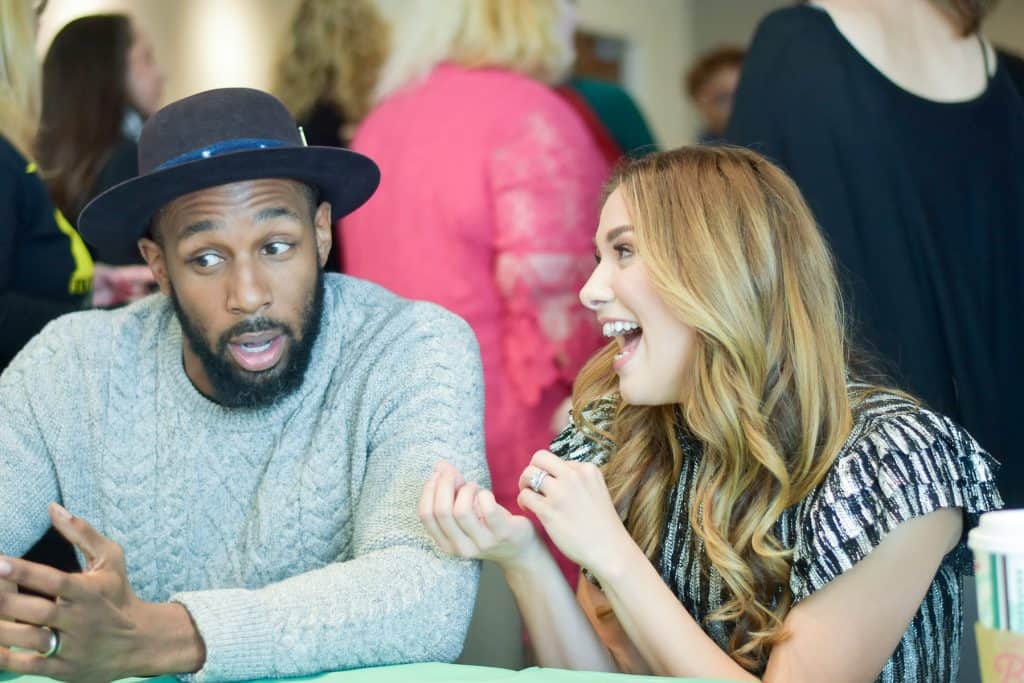 We also talked about how they met.  Allison explained, "But, like literally, we'd never gone on a date; we never really had a real conversation because I was so shy to talk to him because I had a crush. And- but we shared, we shared a dance at a party, and we've been together ever since."
We also shared about their love for dance.  Stephen Boss, tWitch, mentions, "I could call it as a passion before I knew it was called a passion. It was just watching people dance and, you know, whether it be Michael Jackson, MC Hammer, Janet Jackson on the TV, just always got my heart, like, oh, what is this?"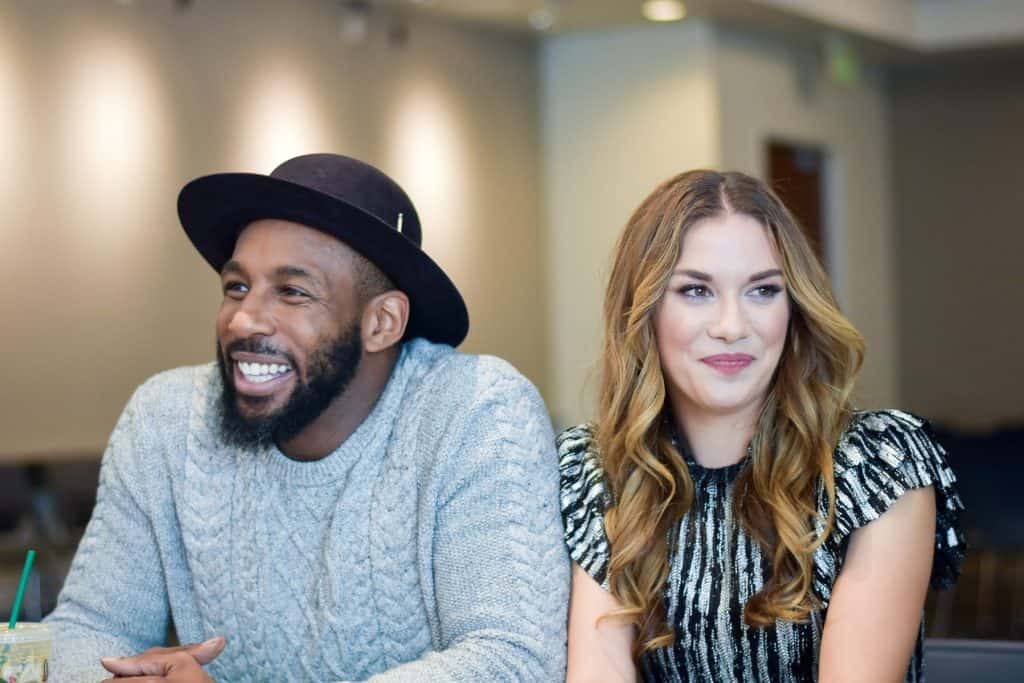 Allison said she was eleven years old when she started dancing. She watched her sister dance and wanted to be just like her.
"Pop Up Santa" and "Disney's Fairy Tale Weddings"
We talked about what "Pop Up Santa" was about.  They both explain about surprising the most deserving people with these huge surprises.
We also talked about their "Disney's Fairy Tale Weddings" show!  Allison explains it, "And I just feel super blessed. It's been really, really cool. And they (FREEFORM) surprise these couples at their weddings with these amazing things. They get to know them, and they really help them develop this idea to make it theirs, and then surprise them with something really, really epic."
Pop Up Santa and Disney's Fairy Tale Weddings are part of ABC, Freeform and Disney Channel's 25 Days of Christmas shows!  These are all themed shows that help bring magic to your TV show binge watching!  Of course both are just really awesome ways to surprise others with great things!
"Disney's Fairy Tale Weddings: Holiday Magic" will be airing on Freeform on Saturday, December 8th at 8-9:00pm, EST/PST.
You can catch the next "Pop-Up Santa" all throughout December you can watch them now on the Freeform app for the episodes that have already aired!
Photo Credit: M. Hamilton from BabySavers.com.