YES! The studio just shared their movie pass list for an early screening for Wonder Wheel! This screening is this Wednesday (tomorrow)! I watched the trailer and it has some awesome and talented people in this movie. It is an Amazon Studios movie and it looks like a great mobster movie that will have you chowing down on some popcorn.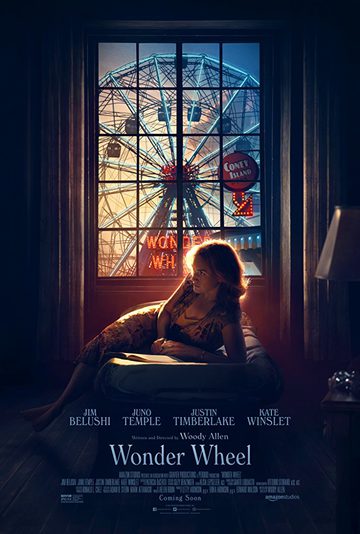 WONDER WHEEL tells the story of four characters whose lives intertwine amid the hustle and bustle of the Coney Island amusement park in the 1950s: Ginny (Kate Winslet), an emotionally volatile former actress now working as a waitress in a clam house; Humpty (Jim Belushi), Ginny's rough-hewn carousel operator husband; Mickey (Justin Timberlake), a handsome young lifeguard who dreams of becoming a playwright; and Carolina (Juno Temple), Humpty's long-estranged daughter, who is now hiding out from gangsters at her father's apartment. Cinematographer Vittorio Storaro captures a tale of passion, violence, and betrayal that plays out against the picturesque tableau of 1950s Coney Island.
AMC Town Center 20
11701 Nall Ave.
Leawood, KS 66211
Wednesday December 13, 2017 at 7:00 PM
Please only request tickets if you can attend the screening. If not please cancel your tickets to open up seats for anyone that may be on the wait list.
**NEW** Kansas City Exclusive E-mail List for Enza's Bargains
We had to start our e-mail list over from scratch.  Be sure you have subscribed again (if you were already on it).
If you are in KC and want me to e-mail you free movie passes, giveaways, and information on local entertainment please be sure to subscribe to my **NEW** e-mail!  Those who have subscribed get first dibs usually on tickets and giveaways! Subscribe HERE.  Now since you have subscribed, be sure to fill out the form for your official entry!