A Monster Calls opens today in NY and LA! It opens in all cities on January 6th. I am so happy that I had the opportunity to screen the movie early while I was in LA for a press junket. Enjoy my "A Monster Calls" movie review and be sure to come back and tell me how much you loved it as well! Focus Features provided the travel and experience for me to review the film. All of my views and opinions are strictly my own.
A Monster Calls Movie Review
When you let stories loose, "who knows what havoc they may reach?" A Monster Calls definitely created some havoc with the real emotions that circled around me like a tornado. Although there were lots of dreams and nightmares in the movie along with Conor struggling between knowing the difference between his dreams and reality, the movie definitely felt real.
The movie is written and created by the same person who wrote the book. It is is filled with so much pain and grief but it is really about healing. It proves to the audience that humans can be "complicated beasts".
I think that this story would be perfect for young adolescence. I found that with my experience in working with kids, that they really don't know how to deal with grief. This movie definitely allows for some really interesting conversations about holding on tight to those we love and dealing with loss and understanding that it is okay to be angry.
I love being able to watch a movie with my kids that also has a book so that I can turn it into a mini lesson plan! I am so grateful that the only person that my kids have lost that is close to them is our dog, Penny, a couple of years ago. This movie is a great film that if you choose to begin the conversation of losing someone you love it will help you with the in depth similes and metaphors that it provides!
Be sure to come back soon and check out my interview with the star Felicity Jones!
About A Monster Calls
A visually spectacular and unabashedly emotional drama from director J.A. Bayona ("The Impossible"). 12-year-old Conor (Lewis MacDougall) is dealing with far more than other boys his age. His beloved and devoted mother (Felicity Jones) is ill. He has little in common with his imperious grandmother (Sigourney Weaver). His father (Toby Kebbell) has resettled thousands of miles away. But Conor finds a most unlikely ally when the Monster (portrayed by Liam Neeson in performance-capture and voiceover) appears at his bedroom window one night. Ancient, wild, and relentless, the Monster guides Conor on a journey of courage, faith, and truth that powerfully fuses imagination and reality.
Listen to Liam Neeson read the first chapter of "A Monster Calls" below!
Also check out my 3 Great Benefits of a Book Being Turned Into A Movie!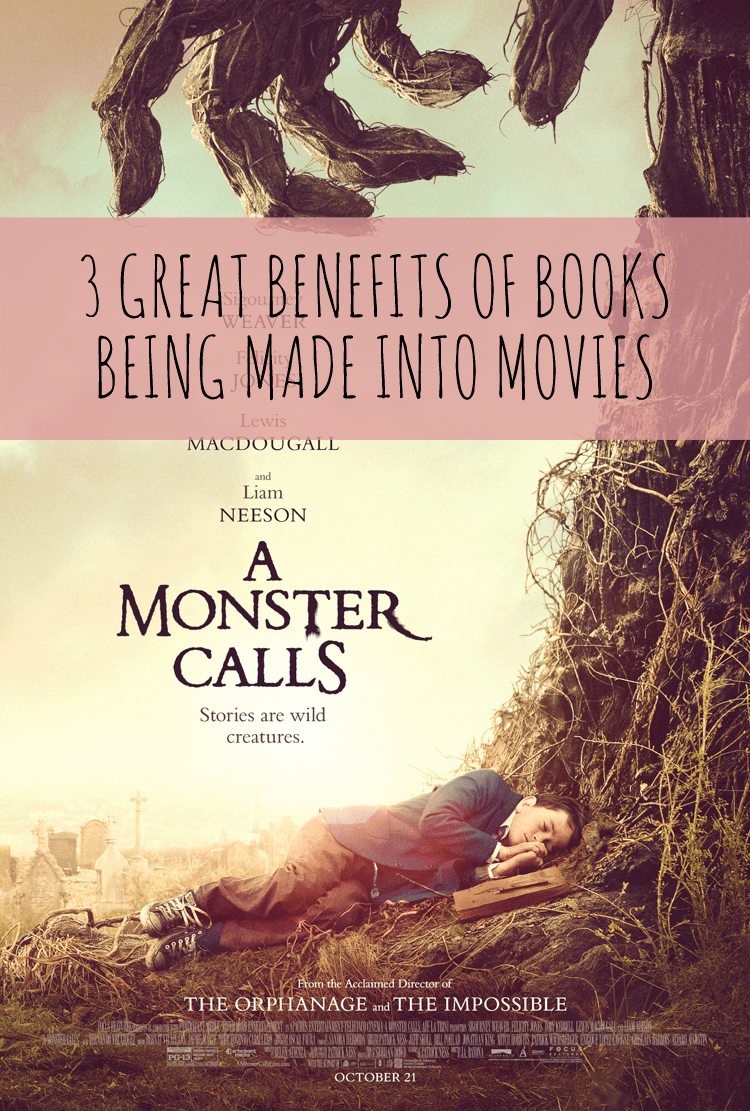 For more info:
Official Site I Facebook I Twitter I Instagram
#AMonsterCalls
Also you can watch the trailer here.