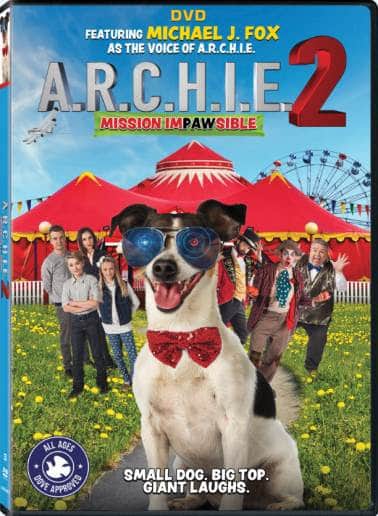 When it comes to movies about dogs, we want to own them all! We are excited for a new Archie with star Michael J. Fox in it!
Coming soon we are going to be reviewing the DVD and also doing a giveaway! For now we want you to watch the trailer and read a bit about the movie!
In this funny family adventure, the legendary Michael J. Fox plays Archie, the world's only talking, flying robot dog! Archie tags along as his owner Sydney runs away to join a struggling family circus. But clumsy Sydney's only hope of stardom is a fake ventriloquist act featuring his wisecracking, woofing pal. Together they're a hit and the circus is saved—until a villain plots to steal the priceless dog and trade him for big bucks. Step right up for thrills, chills, and laughs, Archie-style!