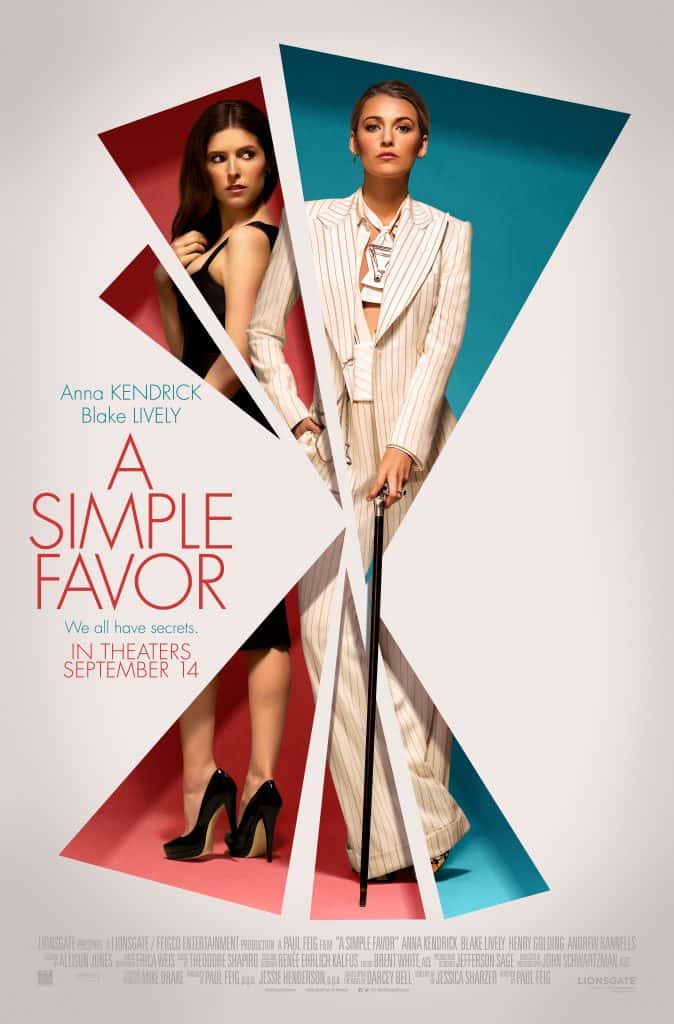 We are excited for this movie and we hope you are too!  Join us by requesting a pair of free advance screening tickets below to see this movie before it is out in theaters! This movie is directed by Paul Feig, centers around Stephanie (Anna Kendrick), a mommy blogger who seeks to uncover the truth behind her best friend Emily's (Blake Lively) sudden disappearance from their town.
It looks like a good movie and I can't wait to see it! Watch the trailer below:
A Simple Favor Advance Screening:
Tuesday, September 11th
AMC Studio 28 (on Strang Line Rd.)
at 7:00PM
Sign up for your free passes today!
**NEW** Kansas City Exclusive E-mail List for Enza's Bargains
We had to start our e-mail list over from scratch.  Be sure you have subscribed again (if you were already on it).
If you are in KC and want me to e-mail you free movie passes, giveaways, and information on local entertainment please be sure to subscribe to my **NEW** e-mail!  Those who have subscribed get first dibs usually on tickets and giveaways! Subscribe HERE.  Now since you have subscribed, be sure to fill out the form for your official entry!