If you are looking for a fun Magic Recipe Idea or are thinking of having a viewing party for Amazon Prime's Just Add Magic Season Two, I created one and made a video to share with all of you! This recipe and video are sponsored but my thoughts, opinions, and simple magic recipe idea for kids are all my own!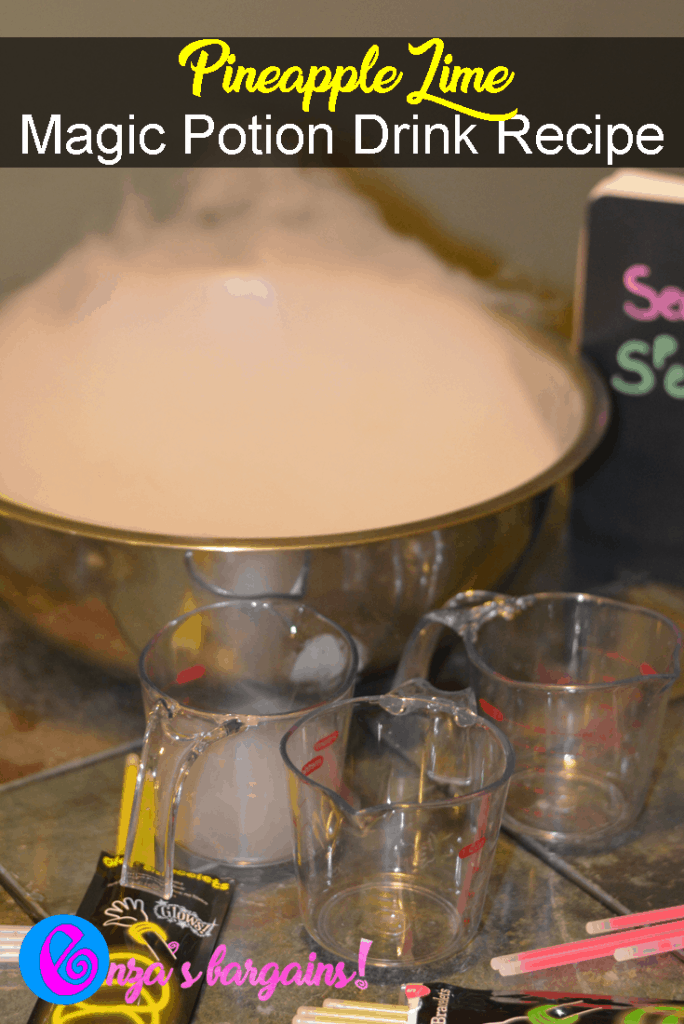 Magic Potion Recipe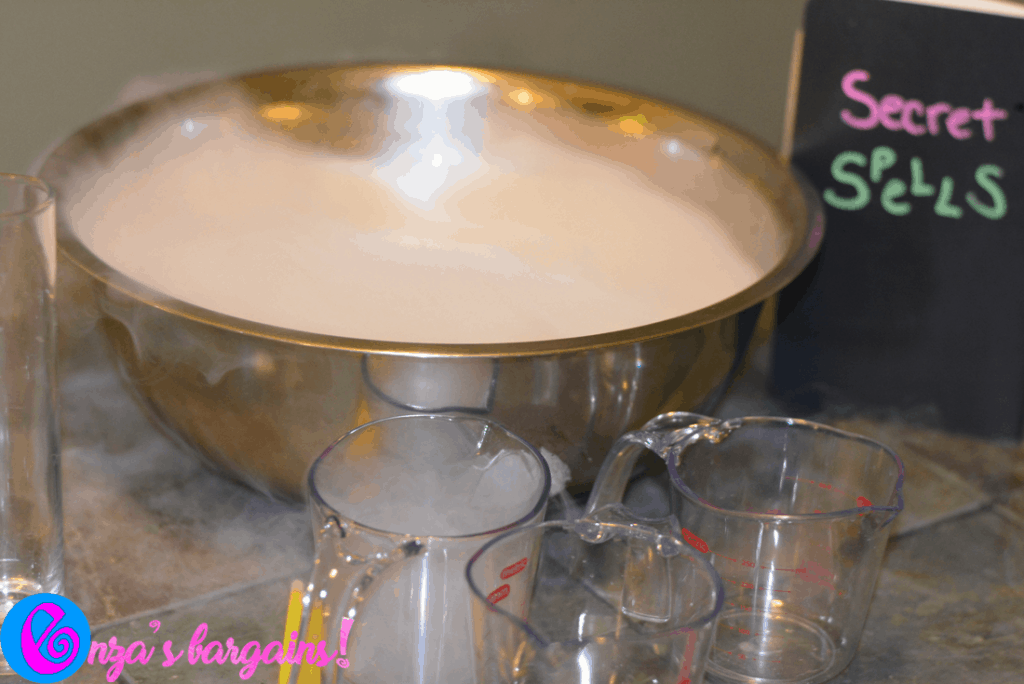 Our Magic Potion Recipe is perfect for a watch party for your next Just Add Magic binge watching with the kids! I made this more than once and my kids have begged me every other day asking for me to make it for their birthday parties! It is so much fun! They love casting spells over their "magic potion"! This recipe is a blast for kids and they can help you with all of it except for the dry ice part. Also, serving it in fun measuring cups and beakers are always a lot of fun!
What you need:
Pineapple Sherbert
7up or Diet 7up
Dry Ice
Gloves
1 large bowl and 1 medium bow.
**Be sure to read the warning labels on the dry ice and don't handle it without gloves. Don't add the dry ice in the Magic Potion.**
1. In the smaller/medium size bowl, soften Pineapple Sherbert by leaving it out for about 15 minutes.
2. Add 7up to the Sherbert bowl and mix.
3. Place the bowl of "magic potion" into the larger bowl.
4. Using chunks of dry ice place them in the larger bowl around the "magic potion" bowl.  (Be sure to use gloves and keep this part of the recipe away from the kids.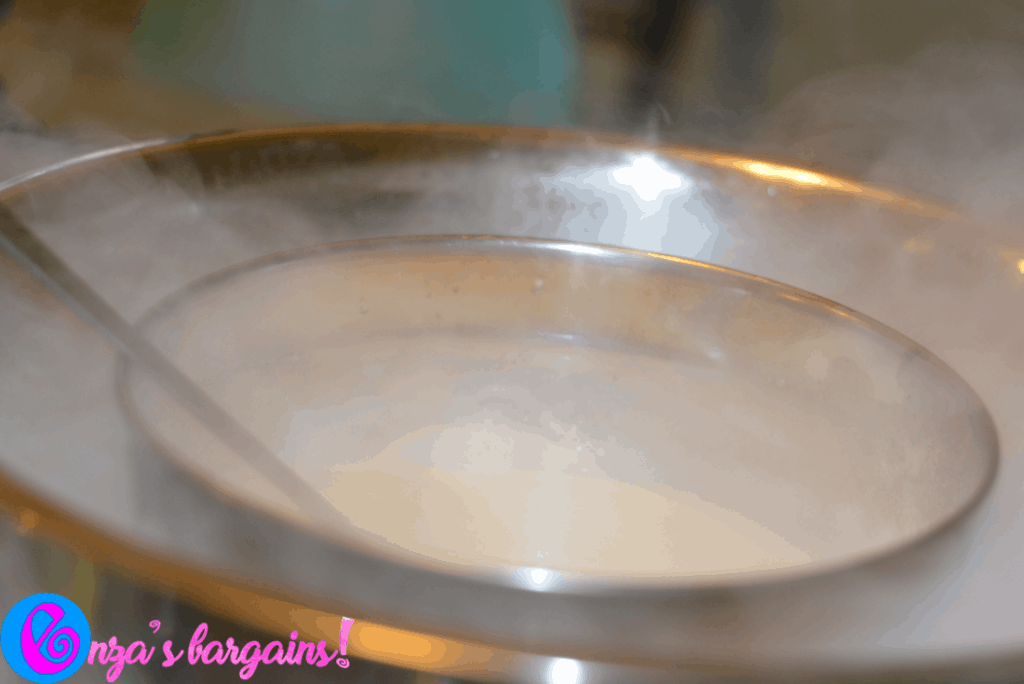 5. To create the steam effect, poor water slowly over the dry ice to get it steaming. Try not to add too much since you want to prevent it from bubbling over and into your drink.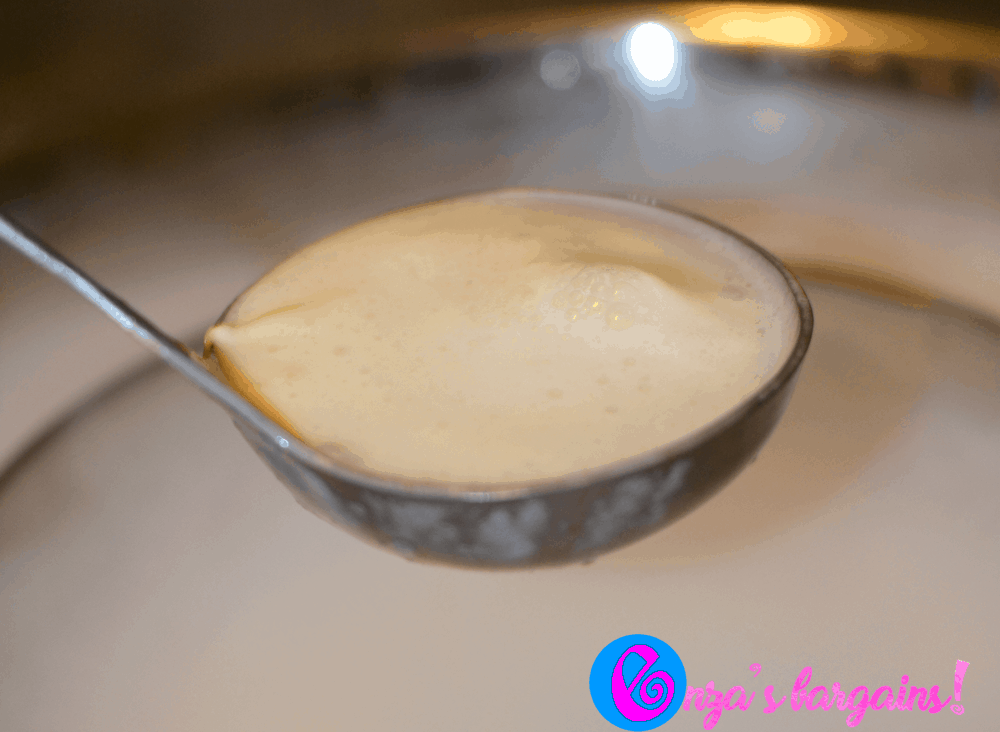 Watch Just Add Magic on Amazon Prime today! –> 
https://www.amazon.com/dp/B01LYM3K5Y
About Just Add Magic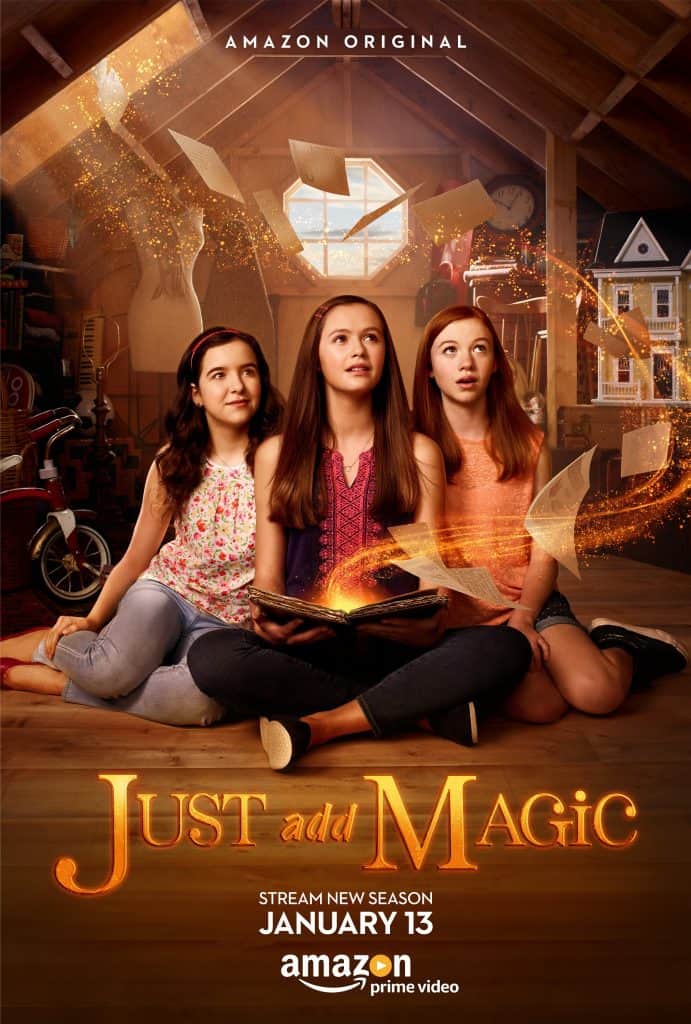 Just Add Magic stars Olivia Sanabia (Extant), Abby Donnelly (Suburgatory), Aubrey Miller (Austin & Ally), and Judah Bellamy (Home). The series also stars Dee Wallace (E.T. the Extra-Terrestrial) as Grandma Quinn, Catia Ojeda (Grey's Anatomy) as Mrs. Quinn, Andrew Burlinson (Parks and Recreation) as Mr. Quinn, Amy Hill (50 First Dates) as Mama P, and Ellen Karsten (Camp Takota) as Ms. Silvers.

A single-camera live-action series, Just Add Magic is executive produced by Andrew Orenstein (Malcolm in the Middle) and Joe Nussbaum (George Lucas in Love, Awkward) with Nussbaum also directing several episodes. Luisa Leschin (Austin & Ally) serves as co-executive producer, Matt Goldman (Wizards of Waverly Place) serves as consulting producer and Pixie Wespiser (Good Luck Charlie) serves as producer.

The first season of Just Add Magic, the most streamed kids 6-11 Amazon Original Series to date, is now available to stream exclusively for Prime members via the Amazon Prime Video app for TVs; connected devices, including Fire TV; mobile devices; and online. Prime members can also download the series to mobile devices for offline viewing at no additional cost to their membership.