We are so excited to watch Amazon Prime's Pete the Cat today after school with the kids!  We are also excited to give one lucky reader a chance to win a fun prize pack on behalf of Amazon.  When being asked if I wanted to share about this show, I was so excited!  Pete the Cat is such a popular book and my kids both love them.  This is a sponsored post because I was provided free product to share about the new show and also host a giveaway.  Our posts and website also contains affiliate links, which just means at no cost to you if you choose to make a purchase we might earn a small commission.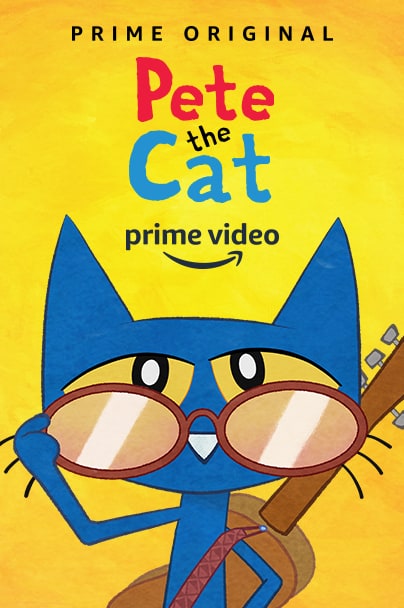 About Amazon Prime's "Pete the Cat"!
Pete the Cat is NOW available on Amazon Prime! Don't miss out!

Based on the best-selling children's books, Pete the Cat is a fun, musically driven series about exploring your world and trying new things, while being smart, accepting, and optimistic. Whether you're making new friends or facing all of life's ups and downs, Pete always finds a way to put a groovy spin on things. The series stars Jacob Tremblay (Room) as Pete the Cat, and musicians Diana Krall and Elvis Costello as his Mom and Dad. Pete the Cat features original music from Grammy Award-winners Costello and Krall, which will also be available to stream via Amazon Music. Jessica Biel (The Illusionist), Atticus Shaffer (The Middle) and internationally acclaimed musician KT Tunstall also star in the series.In season one of Pete the Cat, the show highlights themes of self-discovery. Pete stays cool as he tries new things, sets out for picture day, writes his first song, learns to surf and even has his first performance for his band. Scored with an upbeat, groovy soundtrack, Pete the Cat encourages children to be curious, creative, and positive while rockin' to their own beat.

The character "Pete the Cat" was created by author/illustrator James Dean and is the beloved star of over 40 popular children's books. The books have been translated into 13 languages and have received 18 literacy awards to date, including the Theodore Geisel Seuss Award. Families will be able to see Pete and his friends come to life in the series. The holiday special Pete the Cat: A Groovy New Year is available now for streaming.

Pete the Cat is a co-production with Amazon Studios and Alcon Television Group. It is developed by Jeff "Swampy" Marsh (Phineas and Ferb) and Appian Way Production Company. Marsh serves as executive producer along with Alcon's Andrew Kosove, Broderick Johnson, and Laura Lancaster, as well as Appian Way's Jennifer Davisson.

Pete the Cat will be available for Prime members globally to stream and enjoy using the Amazon Prime Video app for TVs, connected devices including Amazon Fire TV, and mobile devices, or online with other Amazon Original Series online at Amazon.com/originals, at no additional cost to their membership. Eligible customers who are not already Prime members can sign up for a free trial.
Be sure to enter to win the prize below: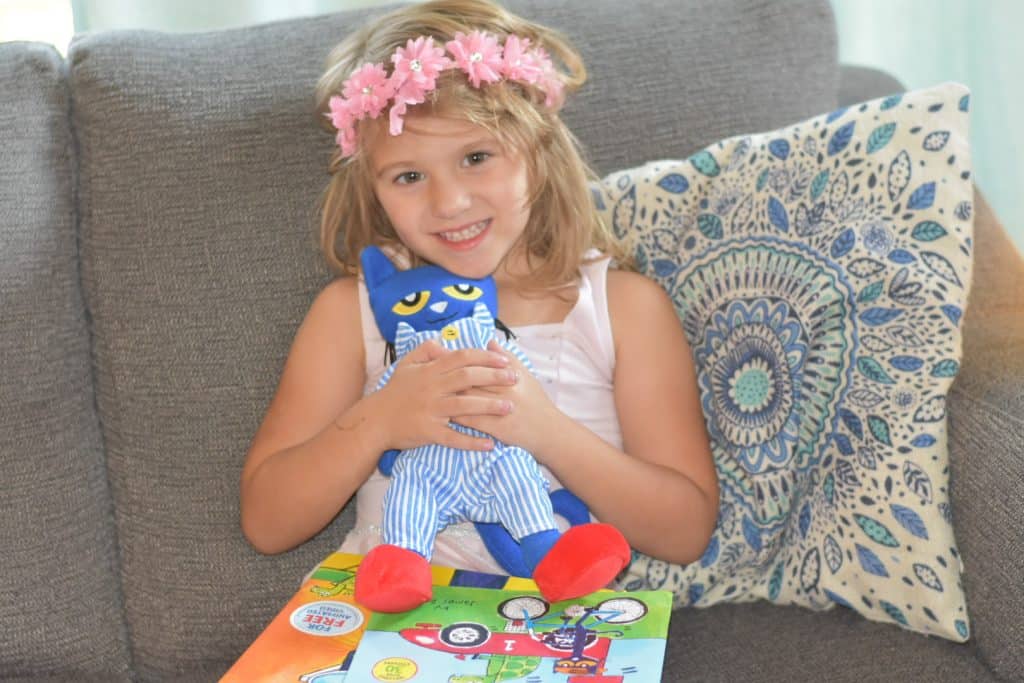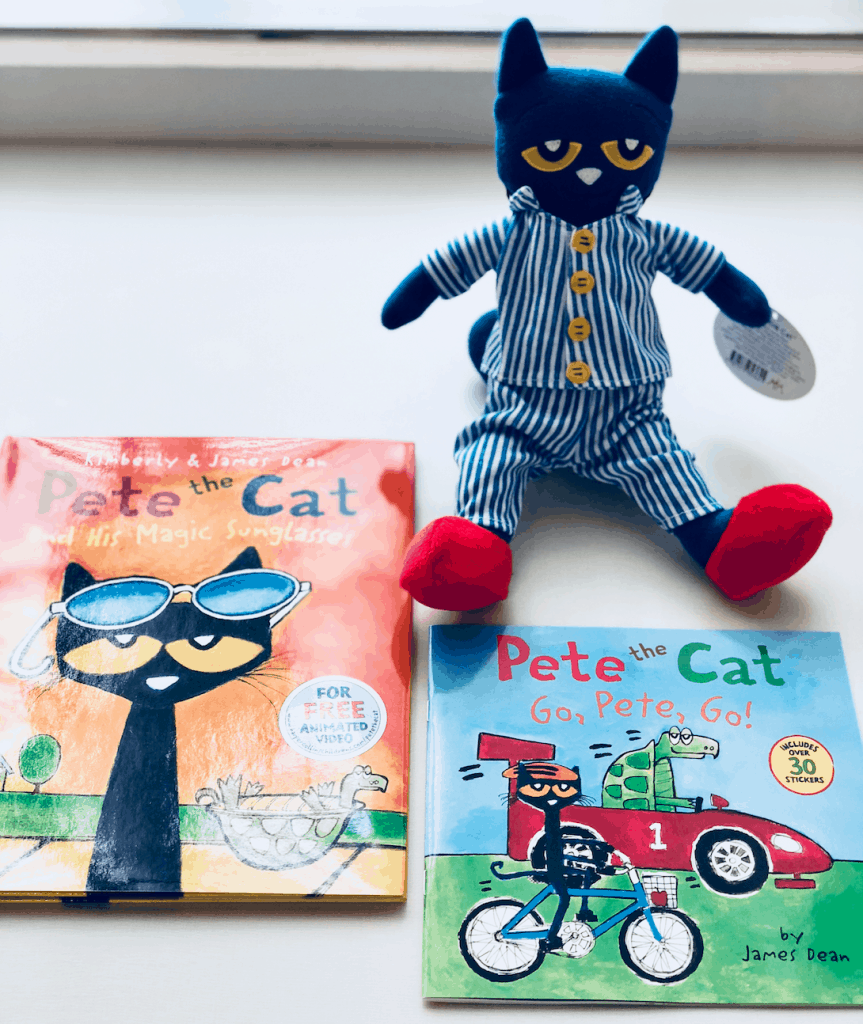 Pete the Cat Plush
Pete the Cat: Go, Pete, Go! (paperback book)
Pete the Cat and His Magic Sunglasses (hardcover picture book)
a Rafflecopter giveaway