There are tons of great American Wrestler Quotes that are also great life lessons in the new DVD movie!



American Wrestler Quotes
"My parents wanted to save me from this nightmare. This is my story." – Ali Jahani (George Kosturos)
"You have to be tough, Ali. What did you think? Coming to America would be like a Hollywood movie with a happy ending." – Uncle Hafez Tabad (Ali Afshar)
"If you can accept that challenge. There is nothing you can't achieve." – Principal Skinner (Jon Voight)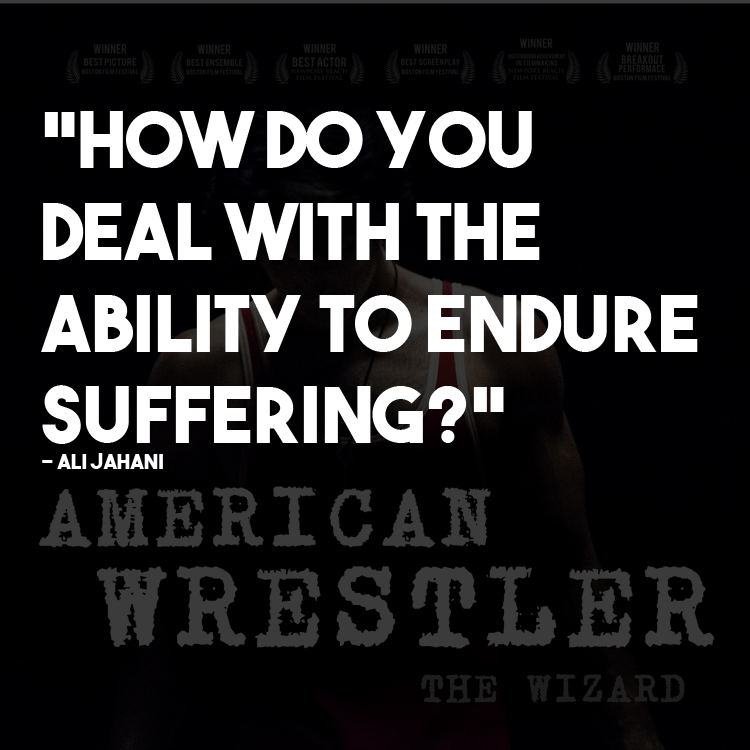 "How do you deal with the ability to endure suffering?" – Ali Jahani
"Individual glory does not come before your team." –Coach Plyler (William Fichtner)
"I have something to fight for." – Coach Plyler
"When the hero fights the dragon, is he worried about hurting the beast? No. He takes his sword and drives it straight into its heart, and the crowd loves him for it." –Uncle Hafez
"You can be a champion. You can be the best." -Uncle Hafez
American Wrestler Lessons
What do sports and movies have in common?
They both teach life lessons, and are wonderful times to spend with each other bonding, laughing and learning about the world with live in.
My family loves the combination of sports and movies.
When it comes to sports, we love the drama of the game and we love being a part of the action. Whether we are watching sports or playing them we enjoy the teamwork, effort, adversity, and the ability to work with inspirational and motivational coaches.
So when it comes to movies we love how the lessons vary. Every movie has different lessons to be learned. Not only do they craft amazing narrative with ceative storytelling, but they also deliver inspiration or teach us something.
Combining life lessons with wonderful stories, which are sometimes even true, is a great way for some amazing entertainment. American Wrestler is a movie that is on our family's watch list and we are so excited that it is already available on digital!
Our favorite part about this film, was knowing that it was one man's actual journey from another country to find freedom and perserverance from a sport every one of our kids can participate in; wrestling. Wrestling can be a great tool for our children to learn to push through adversity and become resilient, no matter what the challenge.
As a family we often wrestle with issues on a daily basis, but what if you could embrace the challenges ahead of you, and grow as an individual. You might even welcome change. 😉
Visit AmericanWrestlerMovie.com and Order it on digital, blu-ray, or dvd today!
In this inspiring tale, 17-year-old Ali Jahani is a newcomer to a small California town, where he stands out as different in an unwelcoming community. Living with his embittered uncle, the boy faces a mountain of adversity everywhere he turns. Rejected by everyone but determined to fit in, he joins the school's floundering wrestling team. With a chance to change how others see him, Ali must step up and learn to be a hero.

"While the story is based in the 80s, 'American Wrester: The Wizard' is still extremely relevant today," said Fathom Events Vice President of Studio Relations Tom Lucas. "We are proud to partner with Warner Bros. in bringing this beautiful film to the big screen.