Ammoglio Garlic Sauce is brought to you buy Red Gold Tomatoes and of course by my family who is from Italy!

With it being Heart Health Month it is always a friendly reminder to eat healthy! I am a huge fan of chicken, pastas, and of course my spicy green beans! Growing up I never had steak sauce because we always used Ammoglio Garlic Sauce on all of our meat, on our bread (makes the best bruschetta) and on our pasta prior to sprinkling some yummy parmesan on it!
As a Red Gold blog ambassador, I wanted to let you know that my family would always create theirs with tomatoes fresh from our garden! Red Gold tomatoes is what I use, since I don't garden and they are the best quality tomatoes! Yep, I even did a tomato test last month! Red Gold is the first major canned tomato brand to be certified non-GMO.
When creating your own Ammoglio Garlic sauce, I would recommend to go lighter on the garlic and heavier on the crushed tomatoes especially if you are going on a hot date! 🙂

Ammoglio Garlic Sauce Recipe
Ingredients:
2-3 garlic cloves
1/2 TBS Basil
2-3 TBS of Red Gold Crushed Tomatoes
1 TSP Oregano
1/4 Cup of Oil
Salt and Pepper
1. Add clean garlic cloves and salt together and smash them until they turn to liquid! I cheat and instead of using the wooden spoon…I add it to a clear ziplock back and smash it that way!
2. Add basil and Tomatoes and mash it with a wooden spoon or (smasher).
3. Add black pepper, salt, oregano, and oil. Mix well using a fork.
REMEMBER: A little bit goes a long way!

Garlic Pasta
Add a little bit of butter and ammoglio garlic sauce to some freshly cooked pasta!
Bruschetta
Add some ammoglio to some thinly sliced and toasted Italian bread (get the loaf from the bakery).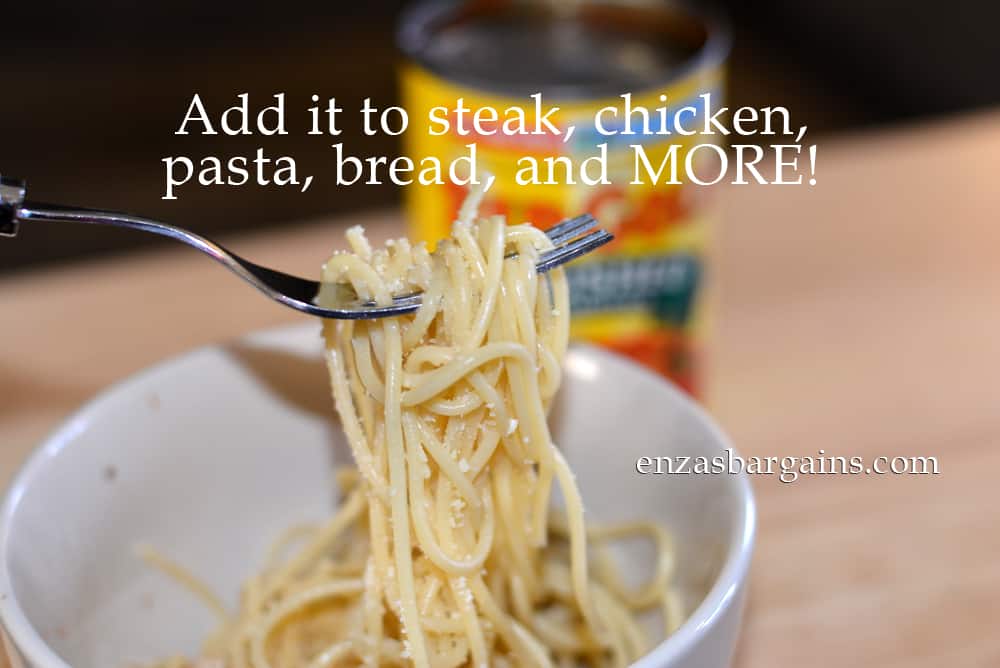 Ammoglio Recipe Video
MORE recipes
[catlist id=179 thumbnail=yes numberposts=13 template=enza]