Are you looking for an honest Amwell Review? I have used Amwell multiple times and love it. We also have an Amwell Coupon Code if you are looking for one so that you can see an online doctor today!
Compensation was provided by Amwell via Momtrends. The opinions expressed herein are those of the author and are not indicative of the opinions of Amwell or Momtrends.

I am so excited that I had the opportunity to do an Amwell Review! Going online for healthcare is a really new idea. Just like in the office, your doctor will research your file. The professional you are going to see is comfortable with seeing you online. I have used Amwell multiple times now and have had great experiences each time! I recall working with Dr. Sandy once.  She was really nice and was able to see my daughter and ask her the appropriate questions about her cough! With Christmas around the corner we all want to stay healthy!

I have also used Amwell for myself and found it very beneficial.  It was a private conversation and I thought it was much easier to have the tough conversations when I was in my own home.  Going to the doctor can be very stressful, so finding a way to relieve some of the stress by just logging in is quite wonderful.

Amwell is the nation's largest telehealth company, connecting users with board-certified, licensed doctors, dieticians and psychologists for immediate and live, online visits—day or night, on either mobile or desktop.
Another great thing about Amwell, is my husband and I travel often.  Amwell is now a great solution to use while you are traveling if you aren't feeling well.  My husband just came home from Oregon.  Now, next time we travel it is great to know we have Amwell at our fingertips!

As a teacher, it is that time of year where I am seeing a lot of coughing, sneezing, and running to the restroom.  Staying healthy is important.  Amwell makes taking care of yourself much more convenient.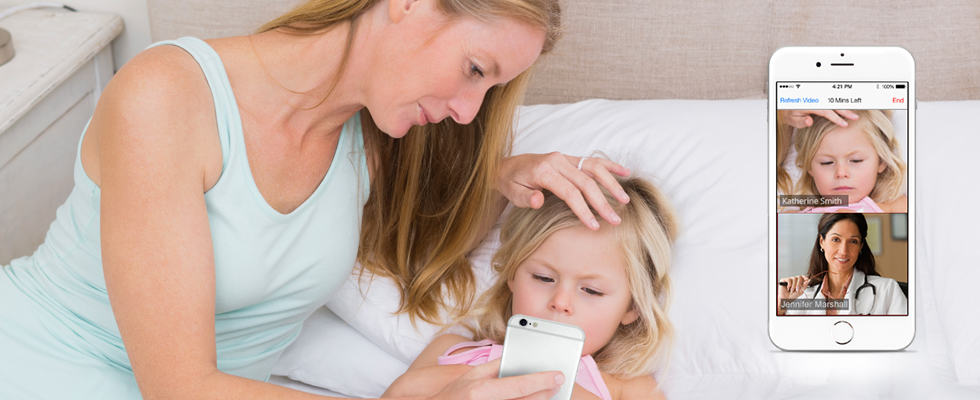 SAVES TIME: I will be using Amwell MORE often! It is about the same cost of my co-pay and I don't have to pack my kids and leave my house! If it buys me an hour to get out of the house, an hour to have to wait in a germy waiting room, and then another 20 minutes of waiting in the doctor's actual office (once I get in there) then this is definitely worth it!
SAVES MONEY: Not much more than my regular co-pay! Amwell offers a $49 physician visit – a savings of $33 compared to other online healthcare providers. It is a great option for students in college looking for cost-effective healthcare or those between jobs and without insurance. There were a couple of times my husband had gotten sick where he could have TOTALLY used Amwell!
NO MORE Dr. Google: How many of you freak yourself out from googling your illness to create your own diagnosis!

Get a PERSONALIZED Doctor Visit TODAY – Amwell Coupon Code – 25% and 50% off!
Go HERE and use the coupon code "AMWELL25" at checkout to get $25 off a $69 visit.  Not only is that a great offer but you save so much time from having to make an appointment, drive, wait, wait again, and then get seen by a doctor.  ALSO, you can use "AMWELL50" for 50% off! Either of those should work right now.
Reasons to Use Amwell
Created by doctors, Amwell is:
– The most popular consumer telehealth app worldwide in 2014 according to App Annie
– The first telehealth service awarded accreditation by The American Telemedicine Association
– The first telehealth platform to integrate with Apple's Health App
– The only service that allows you to select the doctor you want to see for an on-demand visit