When it comes to reviewing books, for years I have had to pass up many.  Now since my daughter is a good reader and about to enter the 4th grade, when the book review for "Ask Emma" came out, I was excited to work with her.  My daughter is a reader and it is always fun to get her away from playing Roadblocks and Minecraft!  This post and giveaway are both sponsored by Little Bee Books and all opinions are my own.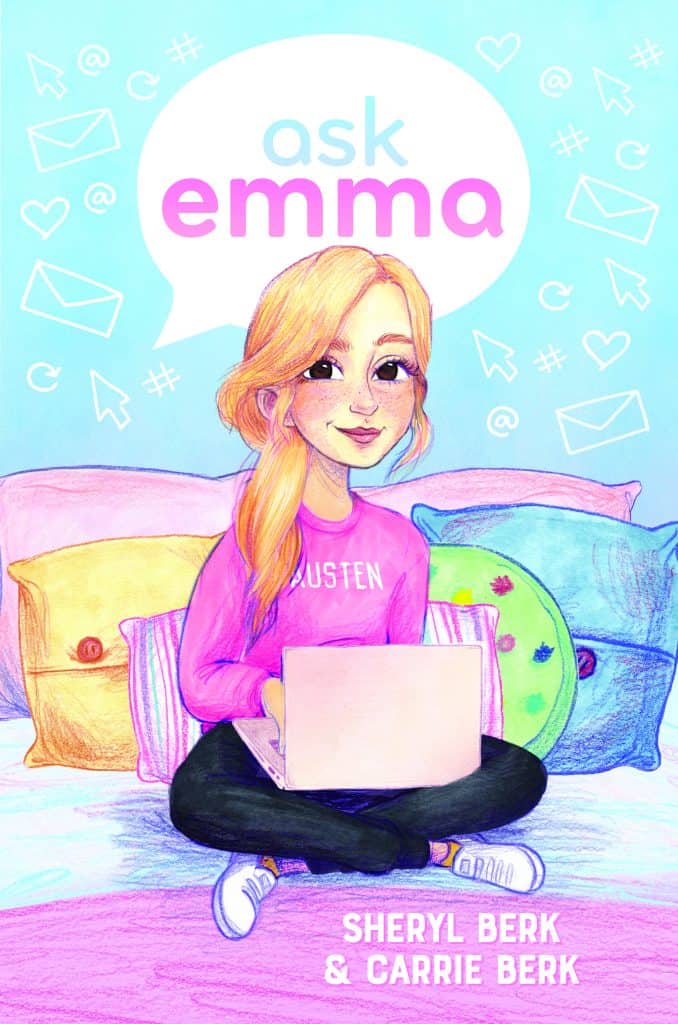 When showing my daughter the book, she was so excited to read it.  I accidentally put it in my office so that I would remember to get a picture of it and she was totally bummed that she didn't have that book out for her daily reading time.  When she finally sat down for a few minutes to check out the book she breezed through the first 30 pages without a wink.  The book is easy to read and very entertaining.  She really is enjoying the book a lot.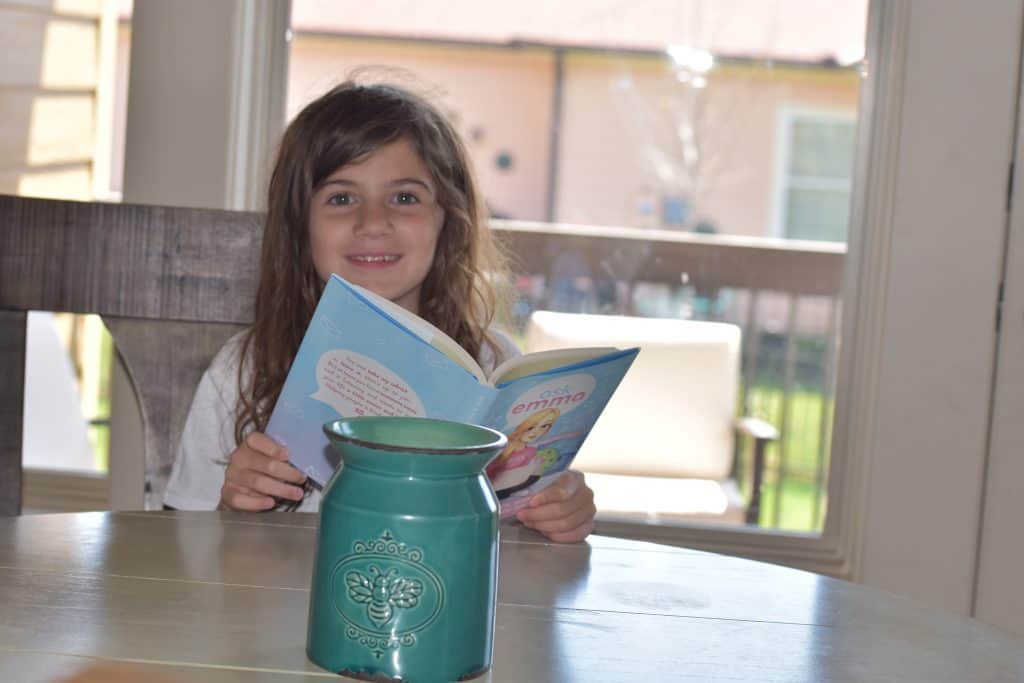 The book is about a girl named Emma who starts a blog to help others with their problems.  Her message is to, "Be brave. Be Kind, Be You."  A great message for young girls to live by if you ask me in my opinion.  It is almost daily, I tell others to always be kind.  We love how the book has an anti-bullying message.  This is a great conversation as my daughter is starting to get into texting her cousins and playing with her school friends online.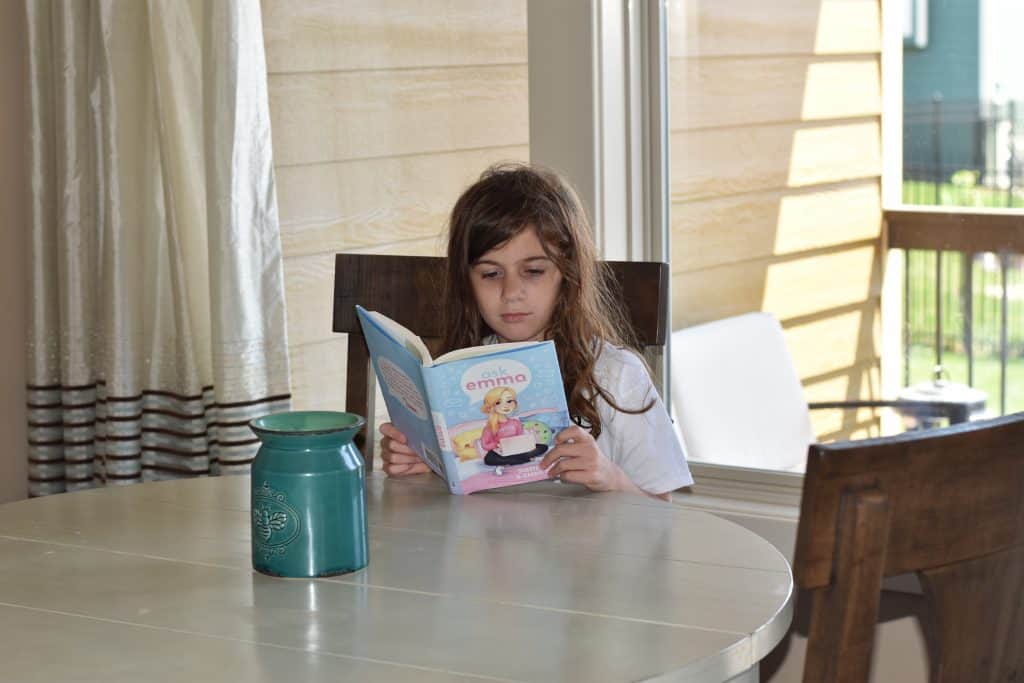 "Ask Emma" is a new Series by Sheryl & Carrie Berk (Mother and Daughter!)
Published by Little Bee Books
In Stores May 1, 2018
Recommended for ages 8-12
Read a little bit of the book here.
About the Book
BE BRAVE. BE KIND. BE YOU.
Emma Woods knows just how to fix all her peers' problems-or so she thinks-in this first book in the brand-new middle grade series Ask Emma, from the bestselling creators behind the Cupcake Club series!
When 13-year-old Emma Woods gets that tingling feeling in her fingertips, she knows she's on to a great idea–and starting an advice blog for her classmates at Austen Middle may be one of her most brilliant ones yet! Who better to give advice on friendship, style, school, and even crushes than someone who's going through it too?
But when Ask Emma goes live, she quickly realizes not everyone sees it that way. Suddenly, Emma is bombarded with peers asking her to help them postpone quizzes, get out of detention, and cut gym class short. This wasn't exactly what she had in mind. . . .What's worse, someone is posting hurtful comments, telling her to mind her own business. Despite her good intentions, Emma's blog seems to only be getting her-and her friends–deeper and deeper into trouble.
Will Ask Emma come to an end before it's really begun? Or can Emma find her voice, write what's in her heart, and truly stand up for what she believes in?
About the Authors
A New York Times-bestselling author several times over, Sheryl Berk is most proud of the dozens of books she has co-written with her daughter, Carrie, including The Cupcake Club and Fashion Academy series. Ask Emma is their third collaboration.
At only fifteen years old, Carrie Berk is already a bestselling children's book author, playwright, dancer, singer, actor, model and lifestyle blogger.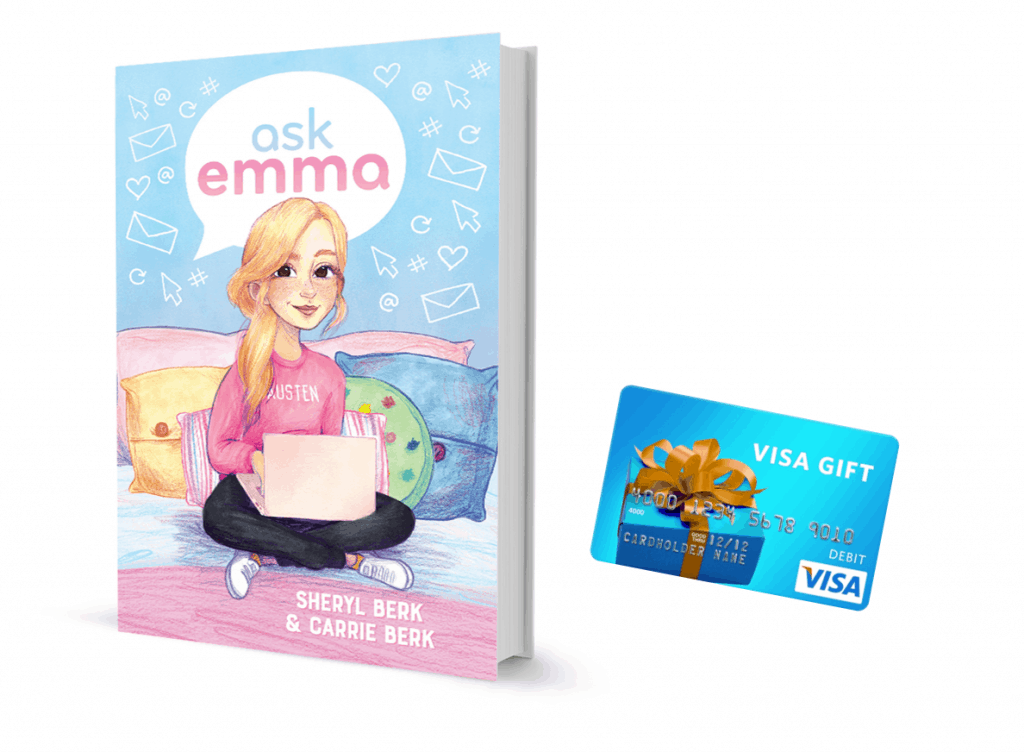 Ask Emma Giveaway:
Prize:
One (1) winner receives:
Two (2) copies of Ask Emma
Plus a $50 Visa gift card to plan a girls day out!
a Rafflecopter giveaway
Follow @LittleBeeBooks on Twitter, Instagram and Pinterest
Like Little Bee Books on Facebook
Learn more at LittleBeeBooks.com