I am being provided a gift card for my coverage of the Grand Opening Weekend of At Home Kansas City in Lee's Summit, MO (not technically KC).  All opinions are my own.  The giveaway is sponsored.


I just experienced the most amazing home decor store that just opened in the Kansas City Metropolitan Area! I thought it was going like Pier One store, but when I got there and opened the doors, I think I heard church music in head. It is SO big! just aisles and aisles of home decor! We have a new At Home Kansas City store and it is amazing!  Visit athome.com if you have never heard of it! The prices were really affordable, there was SO much in the store to look through, and so many CUTE items! I got home and I started dreaming of my perfect office. I picture a cute black and white rug, gray walls, and pink and white chevron curtains. Turquoise accessories and a hot pink chair. The possibilities are definitely endless but an EB office is totally something I am dreaming of right now. I will definitely have a dream board and a TV for my movie reviews.

Did you see what I did there?! That is what this store will do to you! Take your girlfriends with you as you explore everything it has to offer. I definitely would stay focussed and go with a list so that you don't end up with a bunch of items you don't need. I am thrilled that this store is in Kansas City and plan on traveling back there very soon.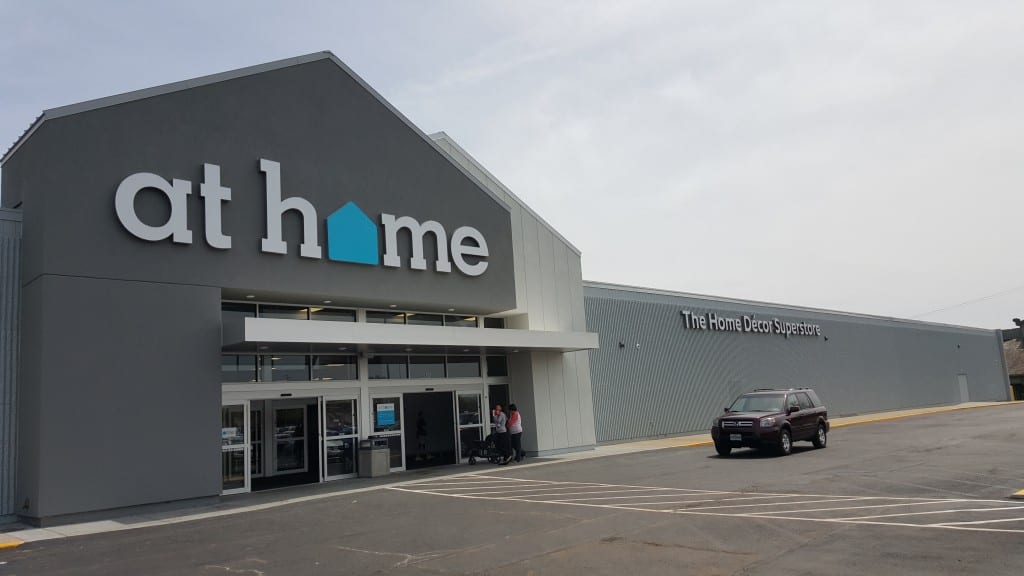 Size: HUGE! The 87,000 square-foot store will provide 25 full- and part-time jobs to Lee's Summit and surrounding communities

Store Location: 601 N. State Highway 291 in Lee's Summit
You can also find them in Alabama, Arizona, Arkansas, Colorado, Florida, Georgia, Illinois, Indiana, Kentucky, Michigan, Mississippi, Missouri, Nebraska, New Mexico, North Carolina, Ohio, Oklahoma, Pennsylvania, South Carolina, Tennessee, Texas, Virginia. Get specific At Home locations HERE.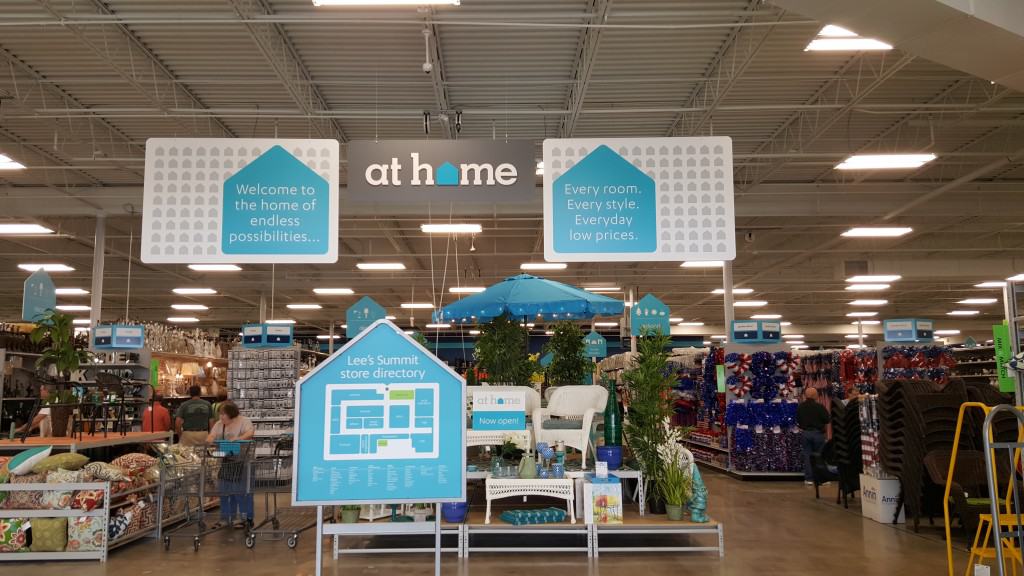 At Home, the home décor superstore, provides customers with the greatest assortment of home décor products for every room, every style, at everyday low prices. With an expansive selection of more than 50,000 unique items across broad product categories, At Home enables customers to express themselves and create a home that reflects their personality and style, in ways big and small. Founded in Garden Ridge, Texas, outside of San Antonio, in 1979, the company is headquartered in Plano, Texas. For more information, visit the company on www.athome.com or find us on Facebook (AtHomeStores).



Enter the giveaway below for a chance to win $50 and shop yourself!