We have a sponsored Avent Breast Pump and Prize Pack Giveaway for all of our EB readers!  Our Avent Prize Pack is valued at $180.00! I know being a new mommy is tough! I have a 3 year old and a 7 year old and I am busy now and my babies aren't even new boards. I did work full-time and nursed my kids up to a year. I used Avent pumps for each kid and they worked great! If you know a new mommy this might be a great item on their wish list so that it can free them from having to take their baby everywhere they go. Having the family help with feeding time is always refreshing!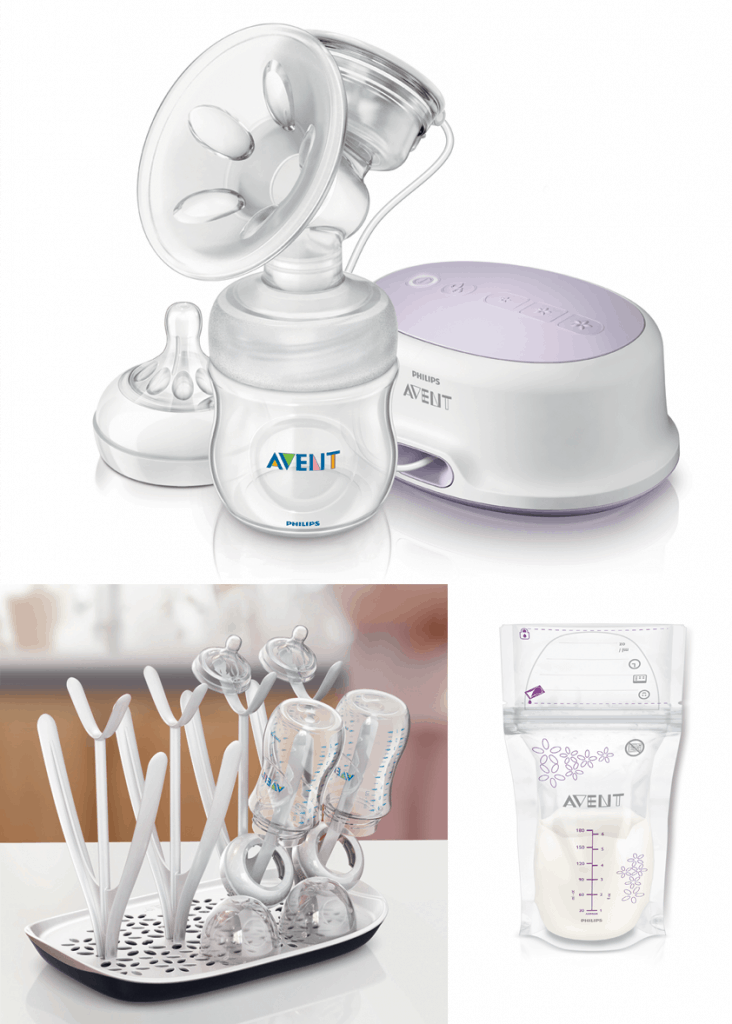 Philips Avent Comfort Breast Pump
Designed with moms' comfort in mind, the Philips Avent Comfort Breast Pump is the only breast pump that allows women to pump in an upright position, eliminating the need to lean forward, which often results in discomfort and back pain.
According to global research conducted by Philips Avent, 23% of women stop breastfeeding within three months because it becomes too painful to continue.* The innovative design of the new Philips Avent Comfort Breast Pump, allows mothers to breastfeed longer, and combined with the new Philips Avent Natural Bottle, allows women to easily combine breast and bottle-feeding – providing babies with the best start in life.
If you are new nursing mommy, be sure to you have a lactation consulting and a local support group! You will learn stuff like creams that help and have great encouragement to continue your nursing adventure!
Where to SHOP.
Avent Drying Rack
In order to get the moisture out of your bottles once you have cleaned them the Avent Drying Rack is a must have for every mom!
• Innovative, compact design holds a full day's supply of bottles, accessories and breast pump parts
• Compact, to easily fit in any kitchen
• Easy to clean – excess water can be removed from the drip tray
• Dishwasher safe
Where to SHOP.
Avent Breast Milk Storage Bags
• Pre-sterilized and tamper-proof seal
• Reinforced seams and dual layer bag for safe storage
• Secure, leak-proof double zip
• Freezer-safe
• The Avent Breast Milk Storage Bags hold 6 oz of milk!
Avent is giving one Enza's Bargains reader a Single Breast Pump, a Drying Rack, and Milk Storage bags!  TO enter click the ENTER HERE button below to get to page 2!