Are you looking for Baby Yoda Valentine's Day Cards to print and cut for your kid's Valentine's Day parties? It is definitely that time of year, to think of Valentine's Day.  The Child, "Baby Yoda", became very popular after Disney's show, The Mandalorian airing on Disney+. This post contains affiliate links. At no cost to you, we earn a commission on sales.
Baby Yoda Valentine's Day Cards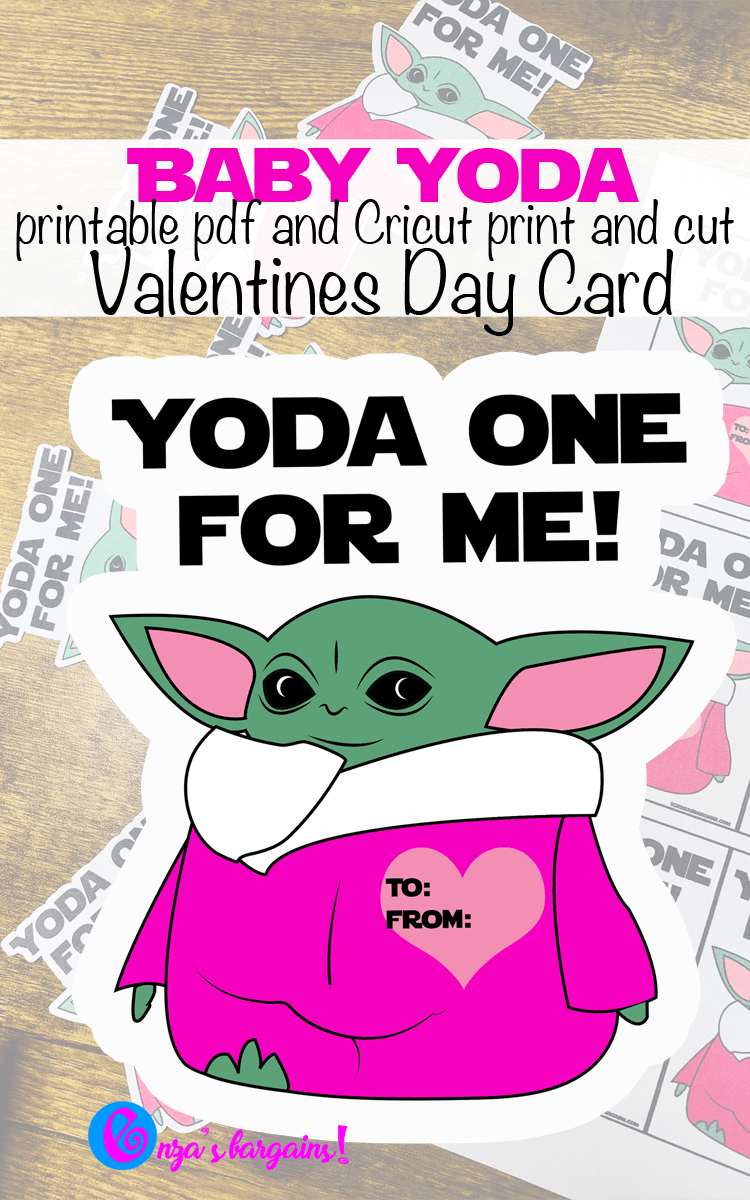 Without being able to find any Baby Yoda items, I went straight to illustrator to draw my own Baby Yoda SVG to share with all of you! Even the internet had adorable Baby Yoda cookies trending! These would be adorable for Valentine's Day too!  So you might want to consider attaching a Yoda Cookie or purchasing Candy Sticks as possible lightsabers or even pixie sticks!
With Valentine's Day I made two different types of printables! I created a simple Baby Yoda Valentine's Day PDF that you can just print and cut.
I also own a Cricut, and I created a PNG file that you can print and cute which I feel gives it a little more character.  I printed using these using my Epson printer using cardstock. If you are looking to get started with your own Cricut machine, you can get started for less than $200 if you already own cardstock and a printer! Here is my Cricut Tips for Beginners post!
Get Baby Yoda Valentine's Day PDF Printable:

Get the Cricut Print and Cut version here: