ENCHANTING!
Beauty and The Beast Movie Review
Myla Tosatto
Beauty and The Beast Review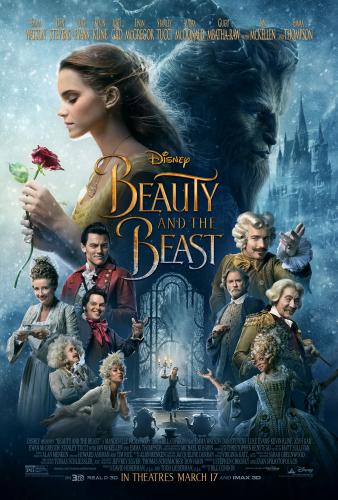 I thought the 1991 version of Beauty and The Beast was perfection. I believed that there was no reason for a remake. Why mess up an ideal vision imagined by Disney in its animation hey day? There was a reason it was the first animated film to be nominated for an Oscar. It was (and still is) sublime. Boy, was I wrong. VERY wrong. The live action version is impeccable. Even though it's only March, I would say that we might not get a better movie this year. This is an old school movie musical. It harkens back to the golden age of cinema from the 50's and 60's. Julie Andrews or the cast of Seven Brides for Seven Brothers would not be out of place here.  (Be sure to also check out our Beauty and the Beast Movie Quotes list!)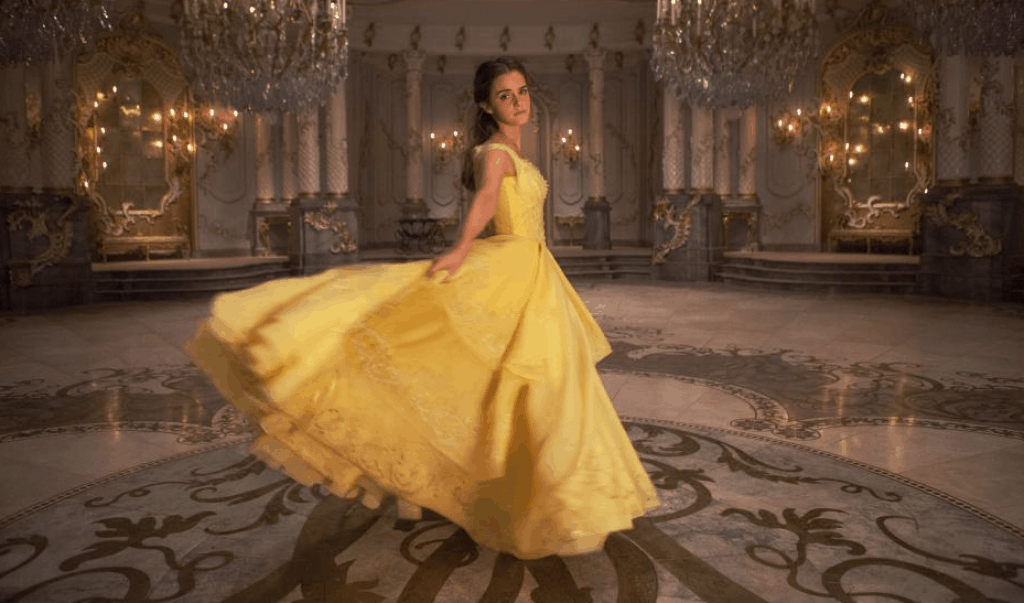 Can a cast be flawless? Yes. In this case it can. From the smart, empowered Belle (played by the smart, empowered in real life, Emma Watson) to the happy-go-lucky Lumiere (Ewan McGregor, brushing off his Moulin Rouge chops) to the crusty old Cogsworth (winningly played by the always perfect Ian McKellan) and everyone in between. Admittedly, my favorite Beauty and The Beast character is Gaston. Luke Evans had to clear a TALL hurdle to portray the roguish villain who is especially good at expectorating and who uses antlers in all of his decorating. I am happy to report he cleared that hurdle and went higher than I could have imagined! I think he can finally live down that horrible flick Dracula Untold! Let's all just forgive and forget!
Now, for the rough part: Can kids see it? This is a tough call. Technically, it's rated PG. Which suggests that kids can PROBABLY see it. Before taking my kid to see it, I would ask myself some questions- will a live action version of The Beast scare them? Dan Steven's kind eyes shine through, but he is very scary at the beginning. Do loud noises frighten them? If the intensity would get to them, do not see it in Dolby. Even if they are familiar with the original version, they might still be afraid. I would have taken my kid starting at age six to see it. My kid would have enjoyed the heck out of it. He was no stranger to creepy monsters, though. At the ripe old age of 22, I think he would still love it and should bring a date to see it. Maybe you should see it beforehand. You will not be saddened if you have to see it twice! IT. IS. THAT. GOOD.

Bravo, Disney! You took a masterpiece and made it better! I truly did not think it was possible.
Purchase discounted tickets by using Dealflicks.com! Feel free to save an additional 20% by using the code RFGGTRFLUF at checkout!
Beauty and the Beast is playing in theaters on March 17th!
Disney's "Beauty and the Beast" is a live-action re-telling of the studio's animated classic which refashions the classic characters from the tale as old as time for a contemporary audience, staying true to the original music while updating the score with several new songs. "Beauty and the Beast" is the fantastic journey of Belle, a bright, beautiful and independent young woman who is taken prisoner by a beast in his castle. Despite her fears, she befriends the castle's enchanted staff and learns to look beyond the Beast's hideous exterior and realize the kind heart and soul of the true Prince within. The film stars: Emma Watson as Belle; Dan Stevens as the Beast; Luke Evans as Gaston, the handsome, but shallow villager who woos Belle; Oscar® winner Kevin Kline as Maurice, Belle's eccentric, but lovable father; Josh Gad as Lefou, Gaston's long-suffering aide-de-camp; Golden Globe® nominee Ewan McGregor as Lumiere, the candelabra; Oscar nominee Stanley Tucci as Maestro Cadenza, the harpsichord; Oscar nominee Ian McKellen as Cogsworth, the mantel clock; and two-time Academy Award® winner Emma Thompson as the teapot, Mrs. Potts. Directed by Oscar® winner Bill Condon based on the 1991 animated film, "Beauty and the Beast" is produced by Mandeville Films' David Hoberman and Todd Lieberman with eight-time Oscar-winning composer Alan Menken, who won two Academy Awards® (Best Original Score and Best Song) for the 1991 animated film, providing the score, which will include new recordings of the original songs written by Menken and Howard Ashman, as well as several new songs written by Menken and three-time Oscar winner Tim Rice. "Beauty and the Beast" will be released in U.S. theaters on March 17, 2017.