I have always been motivated to come up with creative and fun Birthday themes!  A bee theme is an adorable theme with tons of ideas!  I can't "BEE"leave I haven't thought of some of these adorable ideas myself.  A fun "Happy Bee-Day" sign makes your room festive!  The signs and ideas can also be purchased from Kerry's Krafts!  Kerry has tons of ideas and she is our featured reader!




Bee Cupcake Toppers!

Bee Birthday Sign that reads, "Happy Bee-Day!"

Bee Mask!

Bee Pinata!

Bee Table!

Bee Centerpieces!

Bee Thank You!

Bee Photobooth!  Add removable bows for boys or girls!

Bee Theme Snacks!

Bee Wreath! made with tulle and ribbons!

Use apple juice and fun straws because we know bees drink honey!

Bee Party Bags!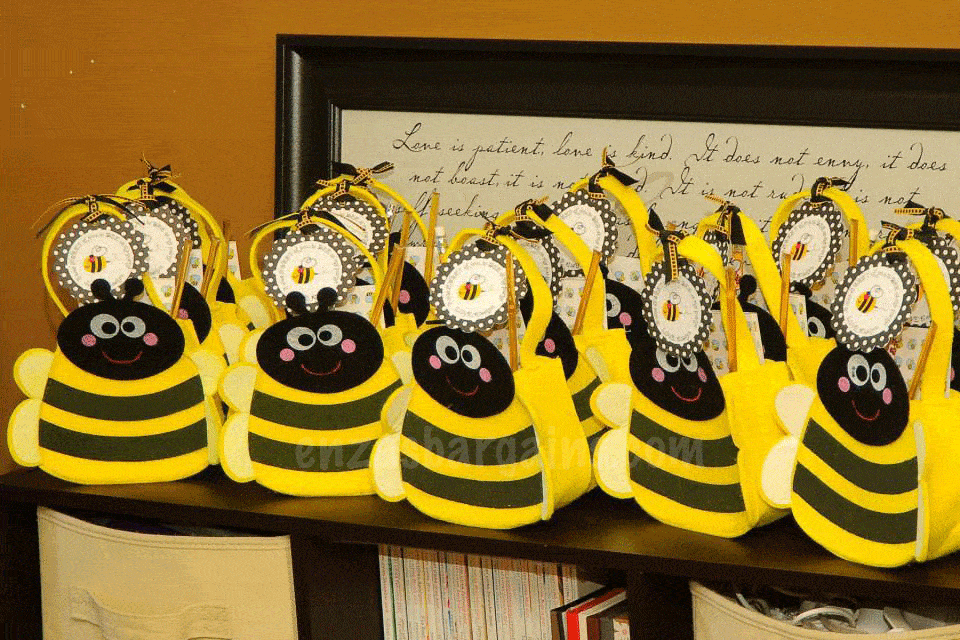 Adorable Bee outfit and Bee umbrellas for decor!

(Thanks, Kerry!  Check out her Etsy page and follow her crafts on facebook! Let her know I sent you!)
Remember you can purchase some party ideas and not have to make them yourself by visiting Kerry on her Etsy page!  Also check out her Candyland Party theme birthday party ideas HERE.
If you have fun crafts and your own etsy shop and would like to be featured, please contact me!  I will be looking for creative crafts, good images, and of course time for me to post.  Each post takes a couple of hours for me to construct. 🙂