Sponsored Content by Sanderson Farms and OM Media:

If you are looking for a good Chicken Garlic Marinade, I want to share my parents home recipe! We use this marinade to top our chicken, top our break, top our meat and it is so good! In Italy they call it "ammoglio". The best way to cook your chicken is just to glaze the top and bottom of your chicken breast while it is on the grill with the Chicken Garlic Marinade. Save the rest for the top of the chicken and to dip your bread in it.
The most important part to have a good Chicken marinade is picking out the best chicken! Sanderson Farms is affordable, healthy, and safe. Sanderson Farms was awarded Forbes Top 100 Most Trustworthy Companies. Chickens are fed corn-and soy-based diets formulated by in house nutritionist with access to food and water at all times. PLUS the chicken is delicious! Sanderson Farms is 100% natural without any hidden ingredients!
Chicken Garlic Marinade
aka: "ammoglio"

Ingredients:
2-3 garlic cloves
1/2 TBS Basil
2-3 TBS of Fresh (or canned) Crushed Tomatoes
1 TSP Oregano
1/4 Cup of Oil
Salt and Pepper
1. Add clean garlic cloves and salt together and smash them until they turn to liquid! I cheat and instead of using the wooden spoon…I add it to a clear ziplock back and smash it that way!
2. Add basil and Tomatoes and mash it with a wooden spoon or (smasher).
3. Add black pepper, salt, oregano, and oil. Mix well using a fork.
4.  Glaze over Sanderson Farms Chicken Breast prior to grilling.  Also serve on the side for dipping.
Image: SandersonFarms.com. Remember when you are searching for a good chicken to look for the green and yellow packaging!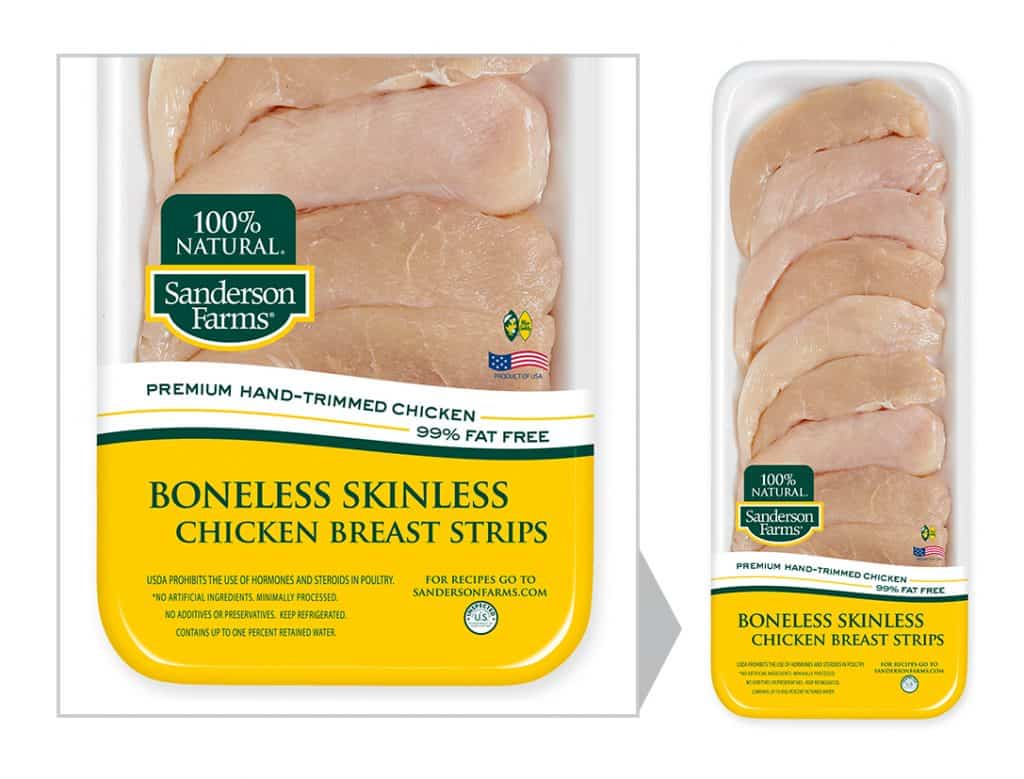 REMEMBER: A little bit goes a long way!