If you have been waiting to own a Cricut and looking for a great deal, I think today will be the day you want to order it.  I went through a couple of different scenarios.  They have one of the older versions on sale for $134 but I would definitely get the bundle that is on sale for the Air 2 because they are all products that you will want and need. Plus the newer version has bluetooth.


Cricut Cyber Monday Deals
There are three hot deals that you want to take advantage of today before it expires! Cricut is featuring Cyber Monday deals! For Cyber Monday, Cricut is featuring the Explore starting at $134.99, 50% off materials and if you spend over $50 you will receive $20 towards a digital purchase. BE sure to check out our links at the bottom of this post!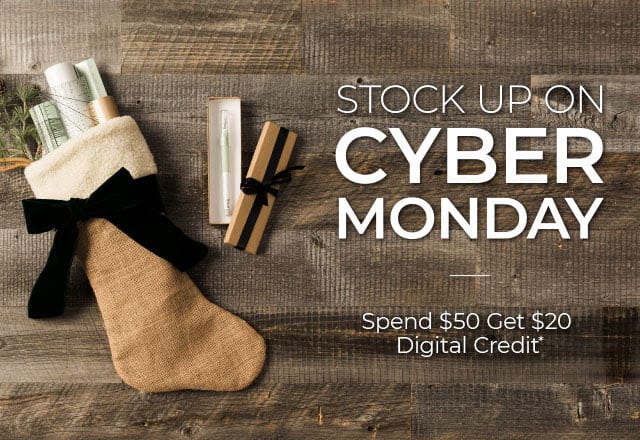 The only thing about the Explore is that it isn't the newest version, doesn't come with any starter supplies, and isn't bluetooth.  BUT if you have the tools and the mat boards already then it is a deal to definitely grab!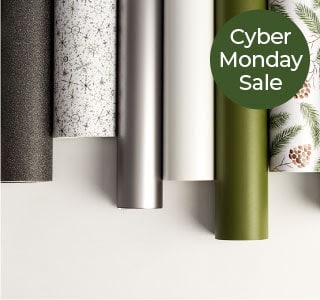 I would recommend this bundle here.  It also comes with a window cling that I have never used but so cute to make some Christmas or New Years pics and silhouettes on some windows!  This bundle is valued at $419 and it is only $240. Plus remember you get the free shipping and the digital credit!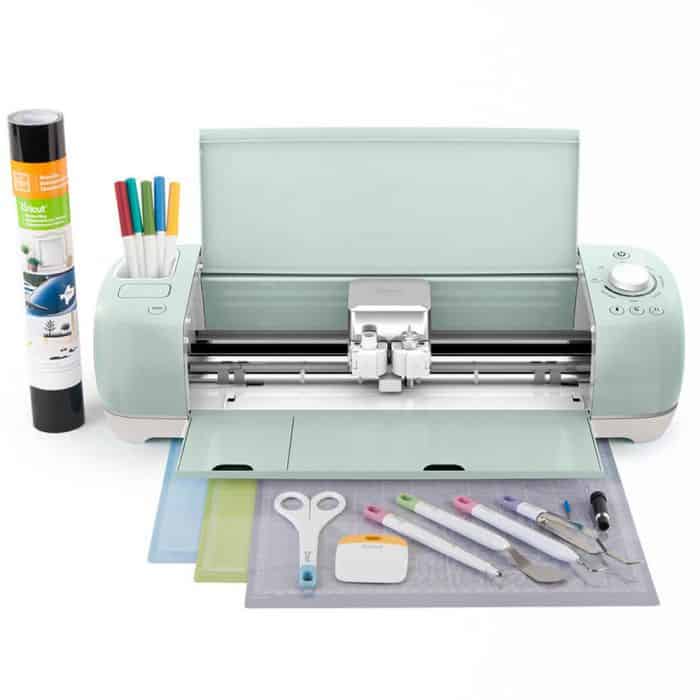 So the one pictured above is the exact machine I have. I had made TONS of shirts, cups, gifts, hair bows, and SO much on it. Plus I am still learning. I even did all my letters for my classroom. If you have any questions, message me!
So it does come in three colors today!  I am freaking out over the sky but I really do not need more than one machine!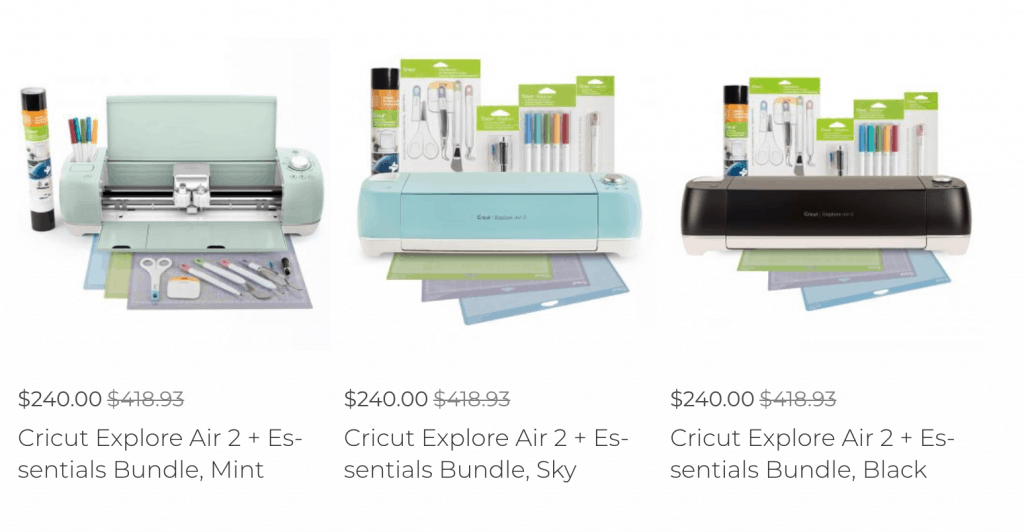 After you purchase one, be sure read my Cricut for Beginners post that I wrote a couple of days after getting mine out of the next.  I also posted a free link to my Easy Mermaid Bows (if you have little girls you will own so many leather bows)!
Cricut Explore starting at 134.99. Valid 11/26 only. 
Spend $50, get $20 digital. Valid 11/26.
50% off supplies. Valid 11/26.
FREE Economy Shipping on orders $49+ to US and Canada. Use code FREESHIP49.