Last week, I attended the United States Disney•Pixar's COCO Movie Premiere! When walking the Red…I mean Marigold Carpet the experience was fun and amazing. Celebrities and lots of pretty people surrounded me in the streets. Everyone looked their best with their smiles going from ear to ear. This trip was a special invite from Disney and expenses were covered by them.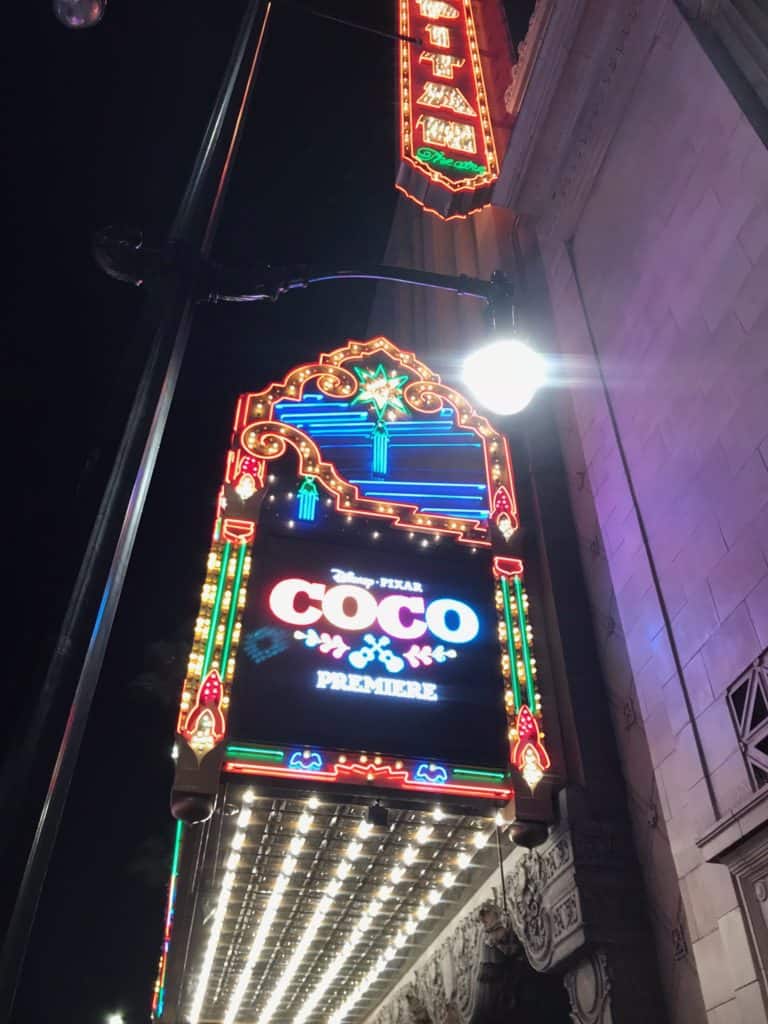 I ended up wearing a bright colored orange and blue dress and had no clue that I would match the decor at the premiere!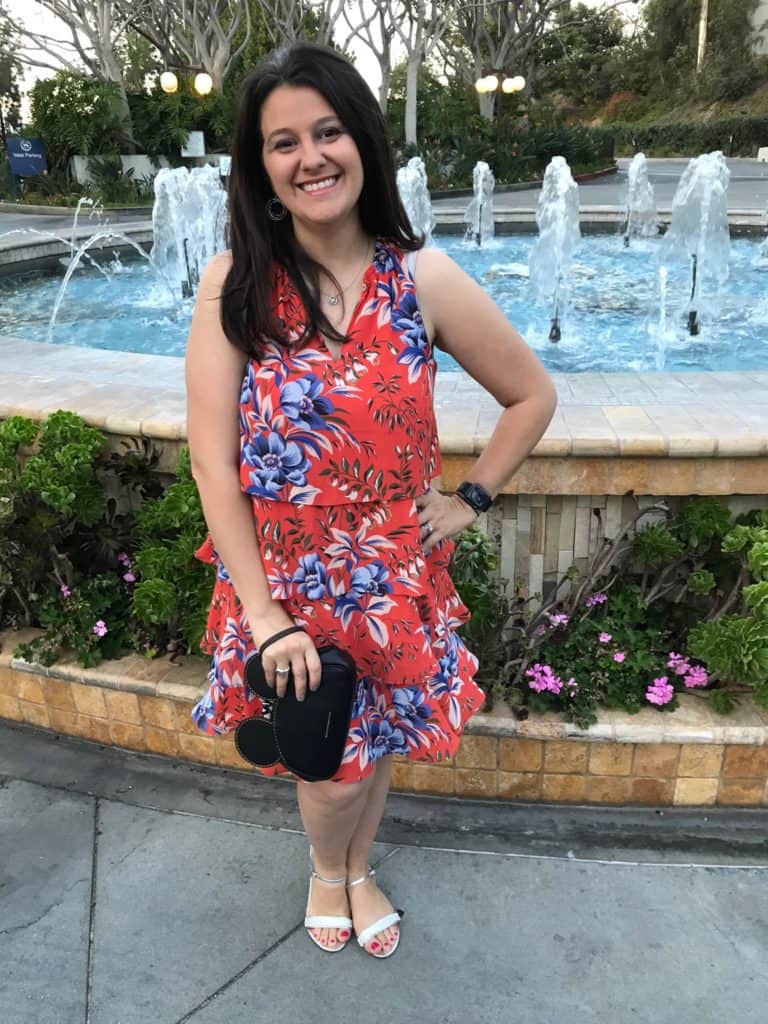 The event had several mariachi band members and dancers greeting everyone. They also had a couple of areas that allowed for dancing and enjoying the music. The food was filled with Mexican cuisine and traditional foods.
The music and dancers were so talented.  Prior to the movie they went into the theater, the El Capitan, and performed around the theater before the curtain was lifted to preview the movie.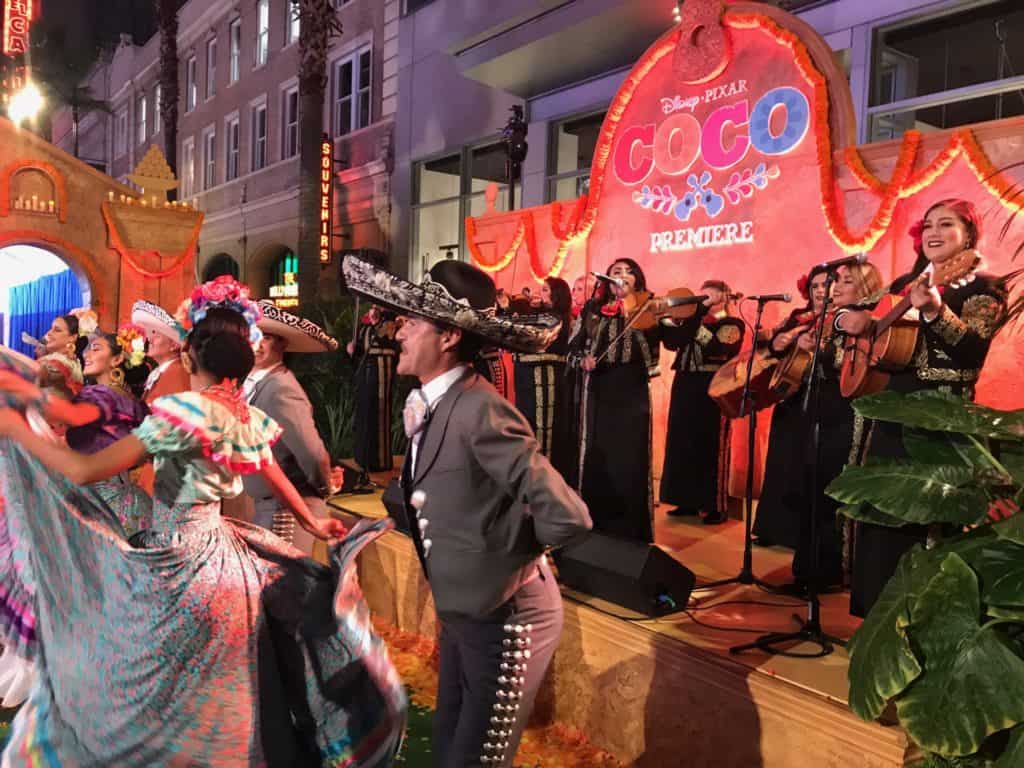 The Marigold Carpet that blanketed the main street in Hollywood was covered in orange and yellow petals. There was lots of beautiful Mexican music, dancers, clowns on stilts, food, activities and more!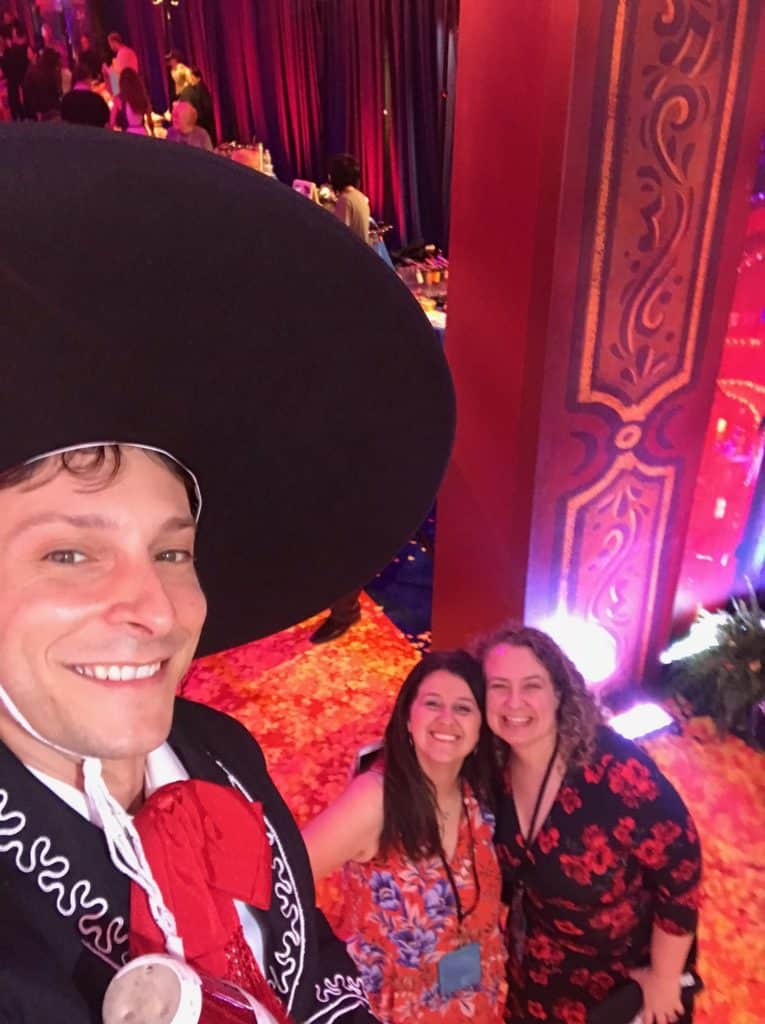 The carpet was stretched with a partial row of media outlets interviewing the stars of the movie and then an entire area of partying, dancing, food, and entertainment.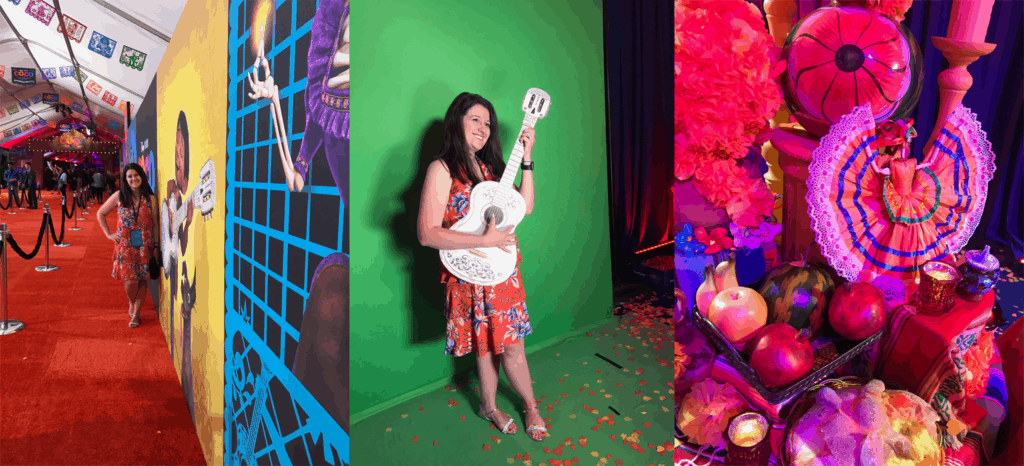 The premiere had actors and actresses, their families, ABC and Disney stars, musicians, and more!
Donna Hup (blogger) and I also lucked out to meet this two wonderful combo-Rico and Raini Rodriguez!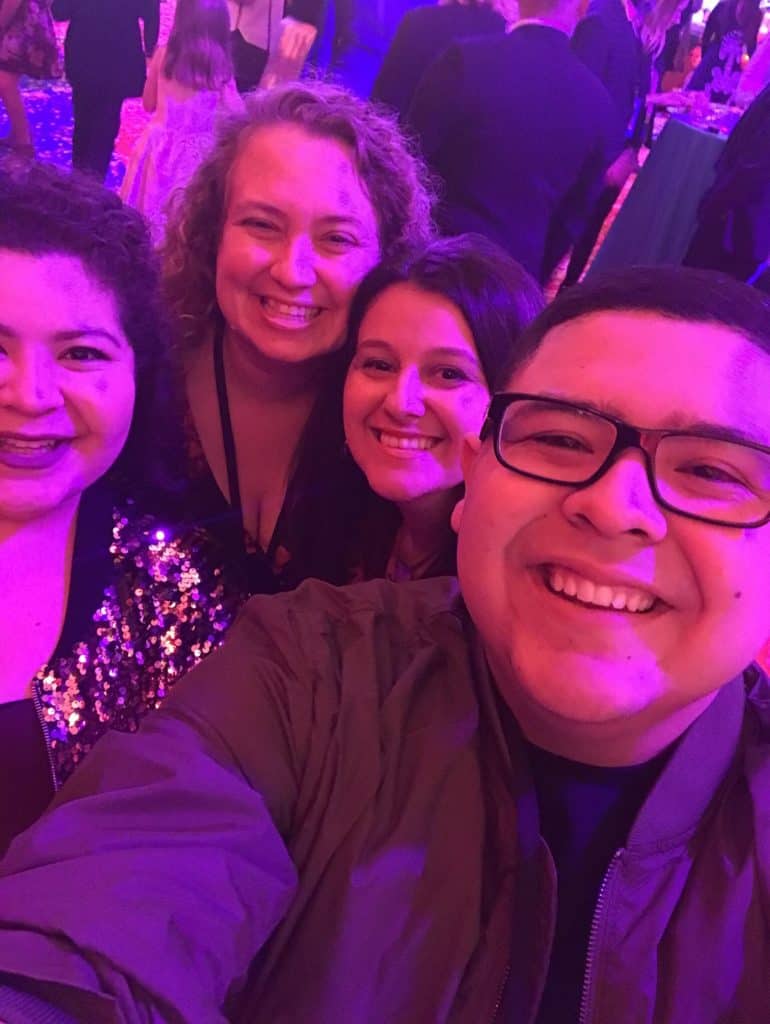 The evening ended and I would have to give this GUY some props on being the boss on such an amazing movie!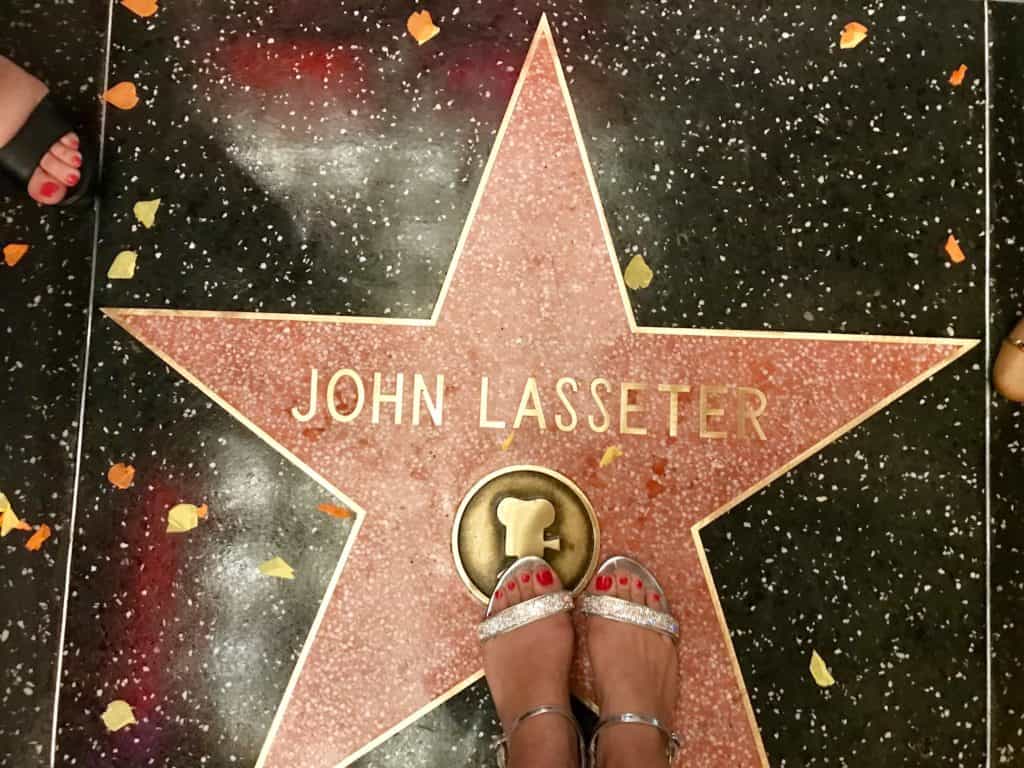 Disney•Pixar's "Coco" opens in U.S. theaters on Nov. 22, 2017.
In Disney•Pixar's "Coco," aspiring musician and young boy named Miguel (voice of Anthony Gonzalez) teams up with charming trickster and new friend named Héctor (voice of Gael García Bernal) on an extraordinary journey through the Land of the Dead.
This movie is about family, tradition, love, and remembrance! It is an amazing movie you won't want to miss and you will want to take your family to see it this Thanksgiving!
Find a special 20 minute short prior to COCO called "Olaf's Frozen Adventures." Exclusively playing prior to COCO in theaters everywhere!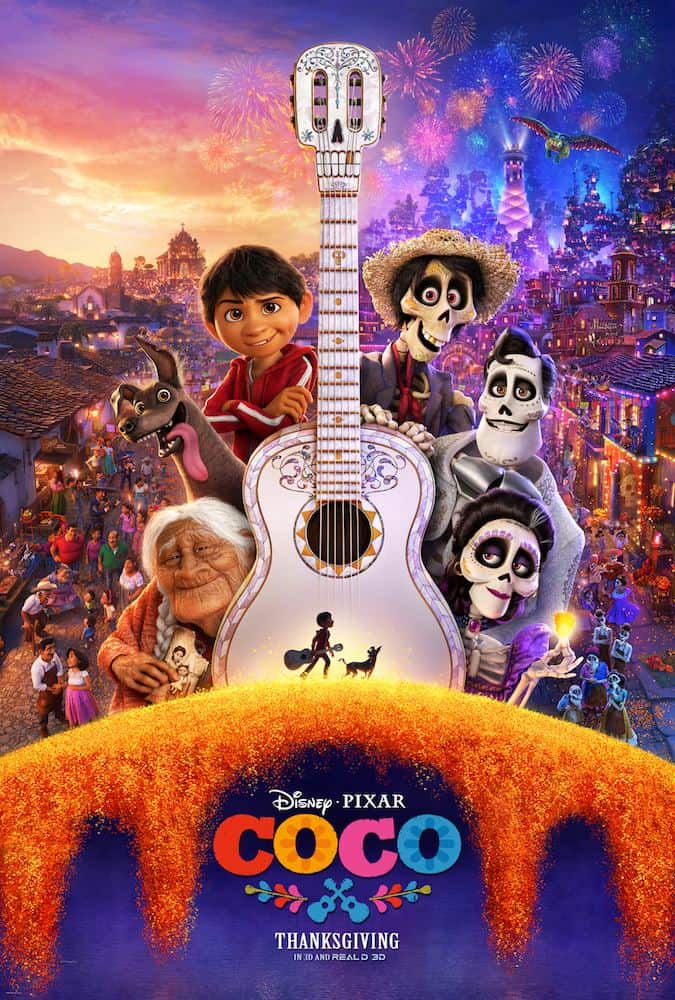 Get your family some reserved seats at the closest theater for this Thanksgiving.  Use our affiliate links below to help save money and possibly earn us a little bit too.  Purchase discounted tickets by using Dealflicks.com! Feel free to save an additional 20% by using the code RFGGTRFLUF at checkout or reserve your seats at Fandango.com.