Disney•Pixar's COCO so far exceeded my expectations that I am still in awe of the magic that appeared on the screen in front of me. If you are a little hesitant in seeing a movie that appears to be about the Day of the Dead known as Dia de Los Muertos because you think it has been done before, it hasn't and don't be hesitant! Disney•Pixar's COCO is a timeless classic! COCO is so much more than a movie about a Mexican tradition and holiday. This movie is about family, tradition, following your dreams, seizing the day, honoring your family that has been there before you, and learning who you are in this world!
Whether you know your family or not, Pixar does an amazing job at taking your through an emotional experience where you learn about so many characters, so many of their stories, and all by sending an amazing message to the world about family and love.
Disney•Pixar's COCO was very inspirations and a beautiful film about family and tradition. I loved the movie and I didn't know what to expect. I myself didn't know much about Dia de Los Muertos other than if you eat the food on the counter then they might come and haunt you. My original thoughts are so far fetched on what the day really means that I am so happy that I have seen the film and I am taking my 4 and 8 year old to see it with me.
I was totally blown away with the story, the visuals, and the music and voice actors in this film! It is a MUST see movie!
Disney•Pixar's "Coco" opens in U.S. theaters on Nov. 22, 2017.
In Disney•Pixar's "Coco," aspiring musician and young boy named Miguel (voice of Anthony Gonzalez) teams up with charming trickster and new friend named Héctor (voice of Gael García Bernal) on an extraordinary journey through the Land of the Dead.
This movie is about family, tradition, love, and remembrance! It is an amazing movie you won't want to miss and you will want to take your family to see it this Thanksgiving!
Find a special 20 minute short prior to COCO called "Olaf's Frozen Adventures." Exclusively playing prior to COCO in theaters everywhere!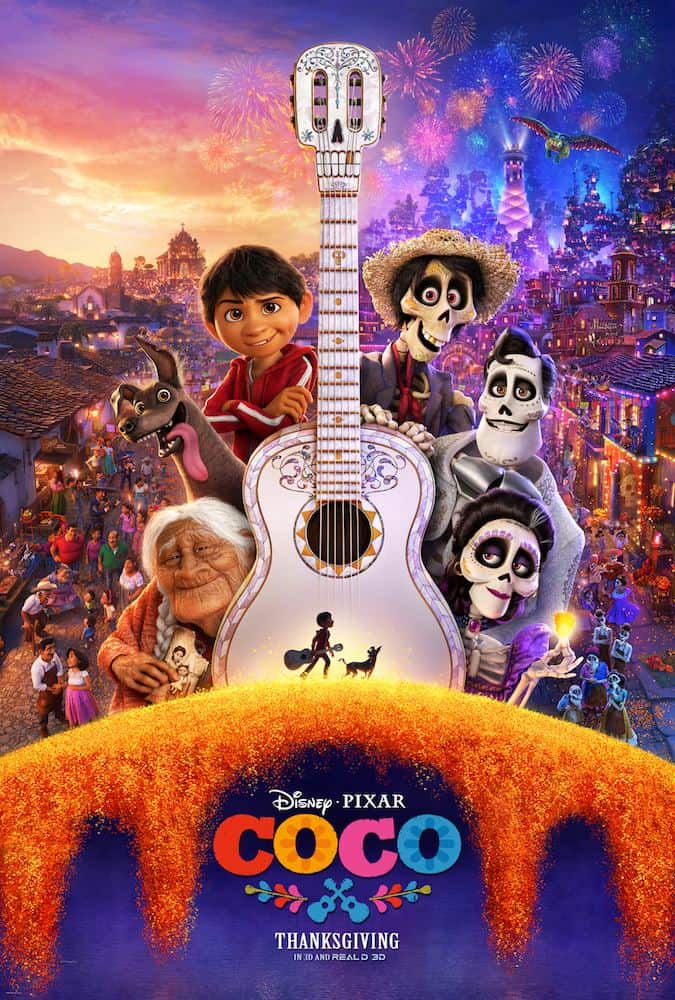 Get your family some reserved seats at the closest theater for this Thanksgiving.  Use our affiliate links below to help save money and possibly earn us a little bit too.  Purchase discounted tickets by using Dealflicks.com! Feel free to save an additional 20% by using the code RFGGTRFLUF at checkout or reserve your seats at Fandango.com.