Like most people in this world, we love being fueled by coffee. Staying healthy and watching our weight is something that everyone wants to do. Coffee is delicious. The real question is, "Do K-Cups Have Calories?"
The answer is yes and no. A while back we share one of our most popular lists on low calorie K-cups.
Sometimes the list alone doesn't really answer the question of which K-cups have calories and which don't. Especially if you are looking for a particular brand. We wanted to share our favorite list of K-cups that don't have any calories with those that do.
We want to keep our Zero Calorie and Low-Calorie list going! Feel free to comment below so we can update our list!
This post contains affiliate links. It just means at no cost to you if you happen to make a purchase we might earn a small commission for a sale to help our coffee addiction.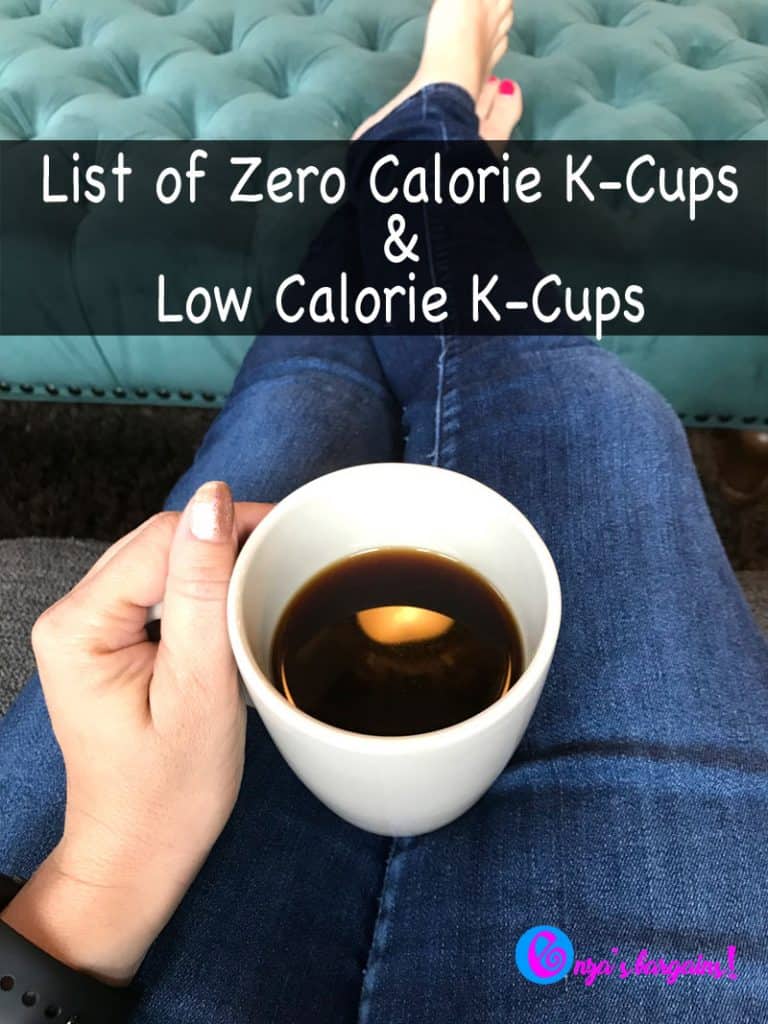 Do K-cups have Calories?
List of K-cups without any Calories:
Maxwell House – French Roast K-cup
Cinnabon – Classic Cinnamon Roll Coffee
List of K-cups with Calories:
Donut Shop K-cups – 2 Calories
Kahlua K-cups – 2 Calories
Pumpkin Praline K-Cups – 2 Calories
Folgers Caramel Drizzle K-Cups – 5 Calories
Starbucks Caramel – 2 Calories
Starbucks Vanilla – 2 Calories (**This is my PERSONAL favorite! I am just letting you know that if you decide to purchase it save a box for me!!!)
Too many calories if counting:

Some very popular flavors that have a lot of calories include Caramel Cappuccino, Chai Latte, and Starbucks Mocha K-cups!
Insert cute coffee merchandise.
If you are a K-Cup drinker like me. Which Keurig machine do you own? I own two of these single brew machines. I have one for home and one for my office.