With both of my parents being from Italy, my kids have lost the ability to really speak and understand Italian. This doesn't mean that when my parents watch my kids that they can't communicate and have fun. It is amazing to watch my kids connect with my parents. Instead of drawing like the story in Drawn Together, my parents bake and and also garden with my kids. This post is sponsored by Disney-Hyperion. All opinions are our own. This post also contains affiliate links which just means I make a commission off of products that you may purchase by clicking through our product links. Don't forget to enter our giveaway to win a copy of the book along with a $50 gift card!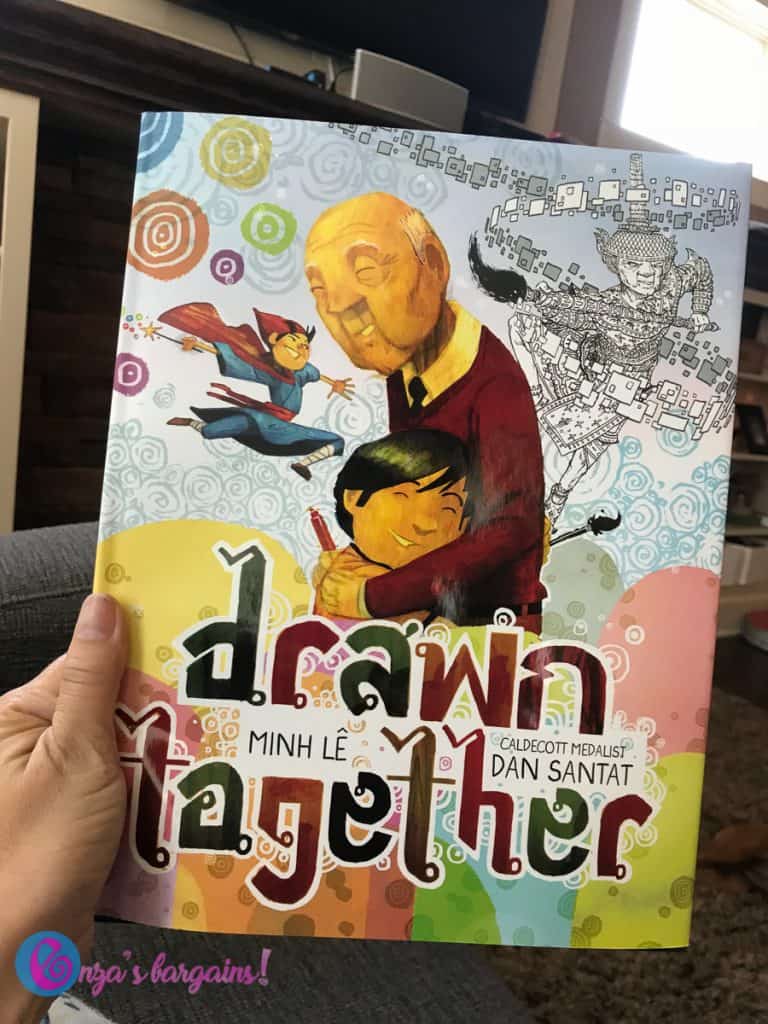 When I received the book, read it to both of my kids, I asked them who this story reminds them of. They mentioned that it reminds them of Nonno and Nonna (Grandma and Grandpa).  The story warmed all of our hearts and we talked about how even though our families don't speak great English that we are still able to communicate through action and love.  I thought the author and illustrator did an amazing job and telling this story.  This is a great book to purchase for any kid to understand how culturural differences can bring us together.
We are excited to give away a copy of the book to a lucky reader PLUS $50 gift card to go toward spending the day with someone you love! Perhaps buying some art, baking, or gardening supplies to spend time with family would be super special!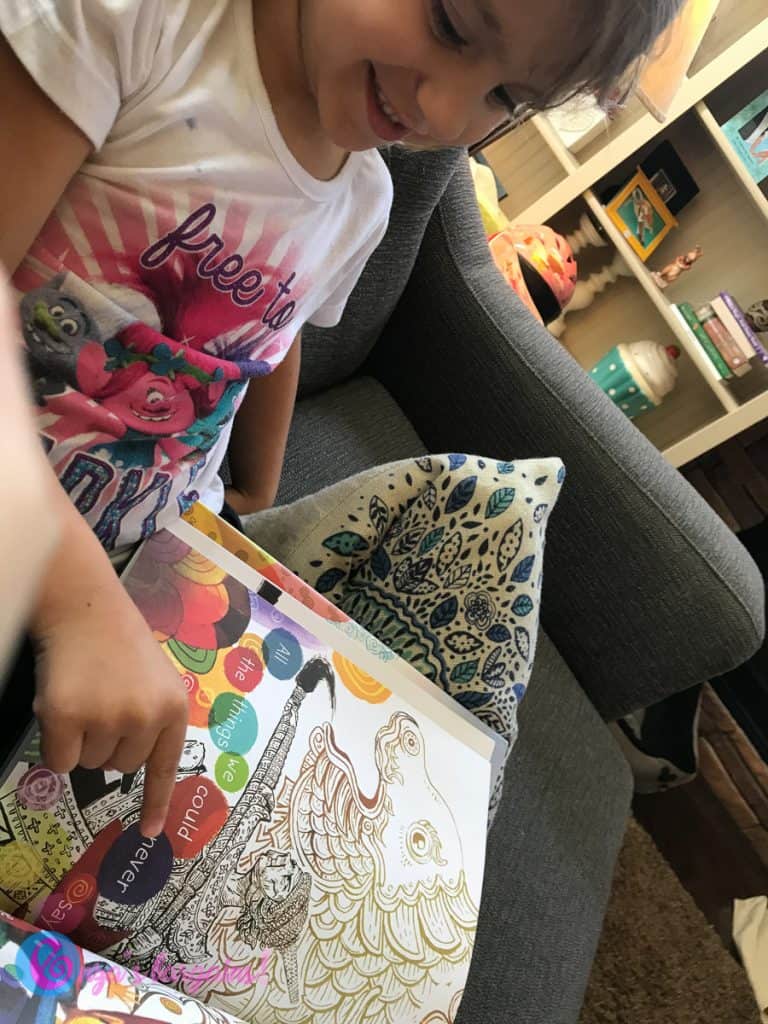 About Drawn Together
Author Minh Lê and Caldecott-winning illustrator Dan Santat join forces in a heartwarming story of a grandfather and his grandson as they learn to overcome their language barrier through a shared love of art and storytelling.

When a young boy visits his grandfather, their lack of a common language leads to confusion, frustration, and silence. But as they sit down to draw together, something magical happens—with a shared love of art and storytelling, the two form a bond that goes beyond words. With spare, direct text by Minh Lê and luminous illustrations by Caldecott Medalist Dan Santat, this stirring picture book about reaching across barriers will be cherished for years to come.

Visit the Official Site

Follow Disney-Hyperion on Twitter and Instagram

Like Disney-Hyperion on Facebook
Enter below: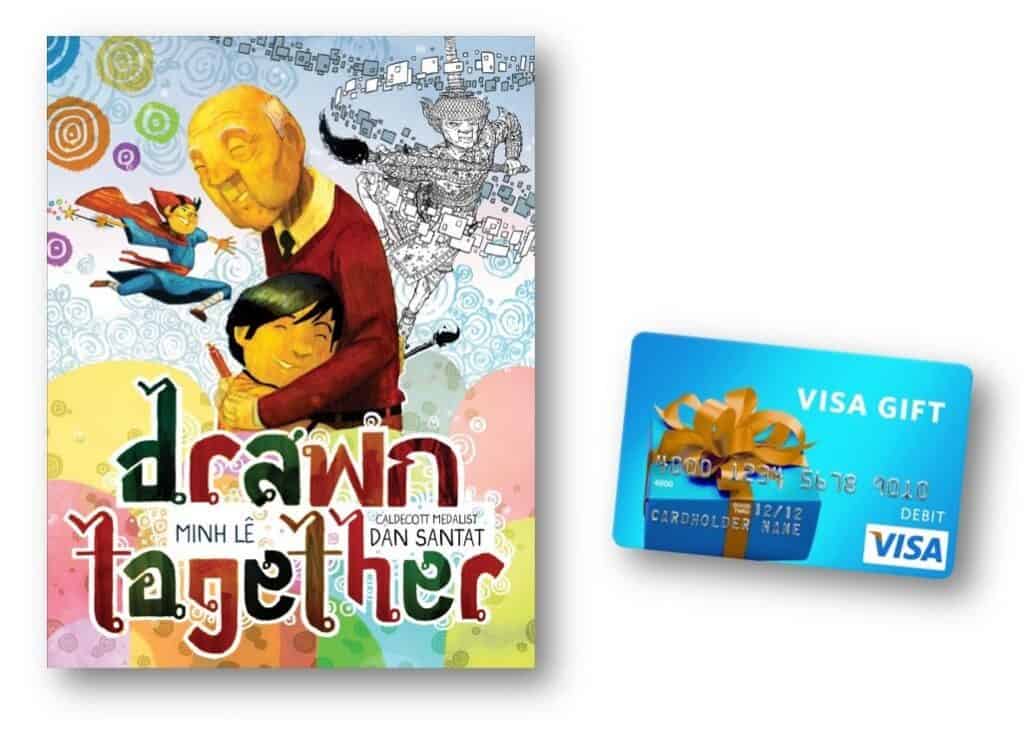 One (1) winner receives:
Copy of Drawn Together
plus a $50 Visa gift card to put towards a day with someone you love!
a Rafflecopter giveaway