Jo Koy stars in an upcoming movie called Easter Sunday! There is an upcoming screening and you can enter for a chance to see the movie in Kansas City prior to anyone else!
This summer, home is where the crazy is! From acclaimed comedian Jo Koy, Universal Pictures presents Easter Sunday.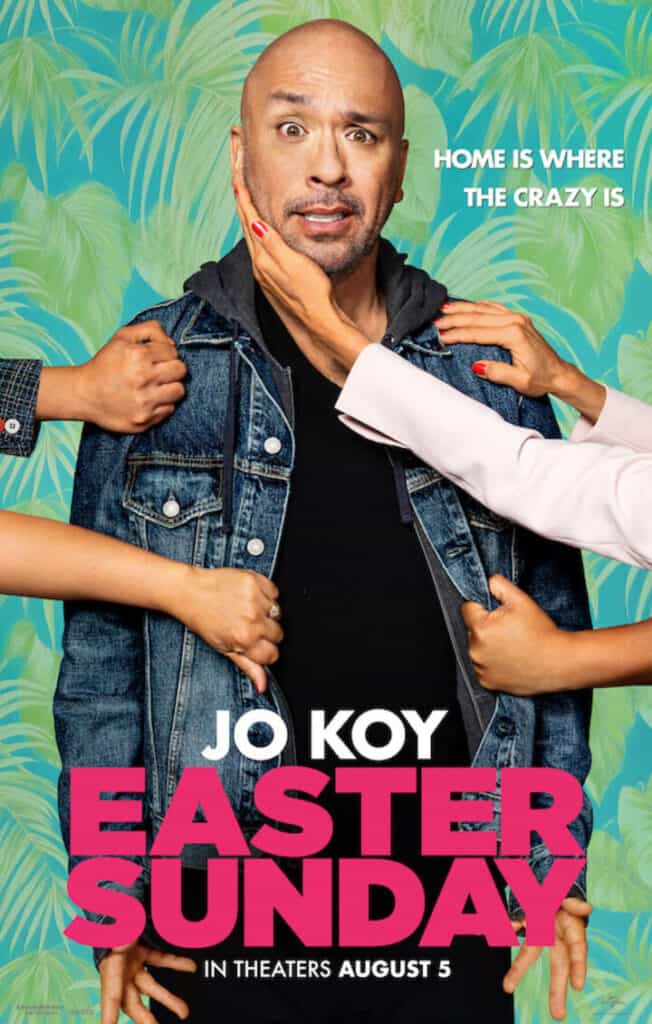 This movie can be watched only in theaters on August 5th. Unless you win tickets to see it before anyone else!
About Easter Sunday:
Stand-up comedy sensation Jo Koy (Jo Koy: In His Elements, Jo Koy: Comin' in Hot) stars as a man returning home for an Easter celebration with his riotous, bickering, eating, drinking, laughing, loving family, in this love letter to his Filipino-American community.
Easter Sunday features an all-star comedic cast that includes Jimmy O. Yang (Silicon Valley series), Tia Carrere (True Lies, Wayne's World films), Brandon Wardell (Curb Your Enthusiasm series), Tony nominee Eva Noblezada (Broadway's Hadestown), Lydia Gaston (Broadway's The King and I), Asif Ali (WandaVision), Rodney To (Parks and Recreation series), Eugene Cordero (The Good Place series), Jay Chandrasekhar (I Love You, Man), Tiffany Haddish (Girls Trip) and Lou Diamond Phillips (Courage Under Fire).
About the Screening:
Wednesday, August 3, 2022 at 7:00pm.
AMC DINE-IN Studio 28
12075 S. Strang Line Rd.
Olathe, KS 66062
After you enter, winners will be notified on August 31st. Sometimes more winners will be picked later if seats open up. Be sure you attend the screening when you receive tickets.
Watch the trailer below and enter for a chance to win by clicking here.
Kansas City Exclusive E-mail List for Enza's Bargains
If you live in Kansas City and want to receive free movie passes, giveaways, and information on local entertainment, sign up for our e-mail! Subscribers usually receive first priority on tickets and freebies! Subscribe HERE to join our mailing list. Now since you have subscribed, be sure to approve your email so that you don't miss out on the next movie or offer.