Elf on the Shelf Family Dollar Ideas
This post is sponsored by our friends from Family Dollar!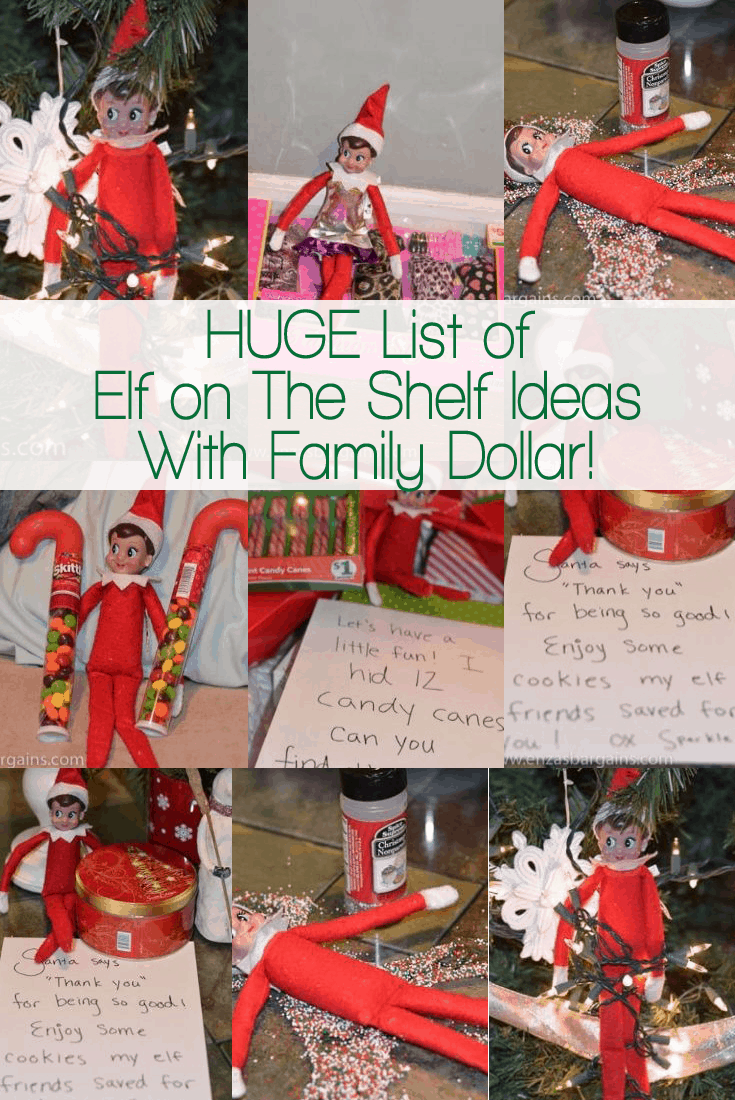 How many of you have an Elf on the Shelf and are constantly looking for ideas for your little Elf! It is okay, sometimes we put it off and forget. Just the other morning my sweet girl came into my room and said, "Mom I need to go and find Sparkle!" I remembered that I fell asleep before I helped Sparkle (or elf) reposition herself. So I jumped out of bed, sent her to room & told her to hold on. Thank you to Family Dollar…I have the next 15 days covered!
Our friends at Family Dollar have some awesome items in their store this season! Besides being able to fill up on stocking stuffer items for my family, I was able to purchase several fun props to help with the rest of December. Now our elf will have some fun and creative ways to help bring some fun into an already magical season… Christmas!
So my best advice to you, if you are looking to make a simple and easy 'Elf on the Shelf' season, is to make a trip to Family Dollar and purchase some of the items that I found! You will be so happy that you won't have to stress coming up with good ideas because you will have them! ENJOY!
While shopping at Family Dollar, I found that some of their Christmas stuff was on sale for BOGO 50% off! I was also able to search through their Smart Coupons for additional savings!
I came up with some of our 'Elf on the Shelf' Family Dollar Ideas to share with you!
Elf on the Shelf Family Dollar Ideas
Get some Bows and decorate your little elf!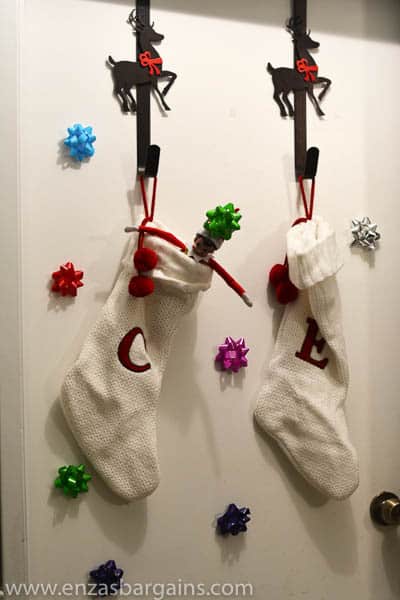 Find some doll clothes; ours fit our Elf perfectly and came with 5 outfits! That will be 5 different days of fun for sure!!! Even the back sealed like a perfect fit dress! Your elf can be a fashion diva!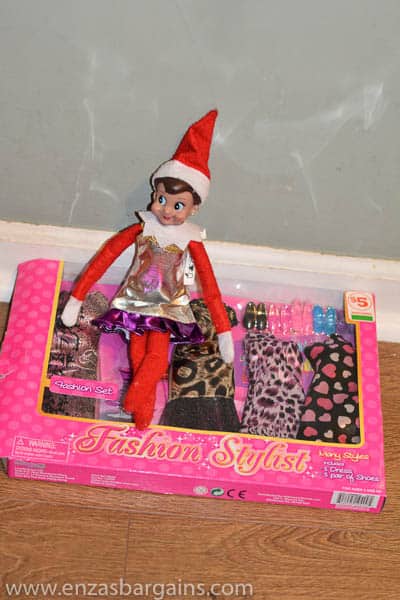 Nothing simpler than having your Elf bring some cookies or even candy filled candy canes! Doesn't that make the BEST present?!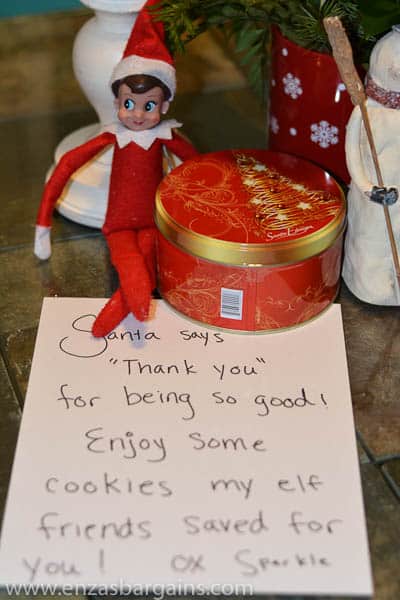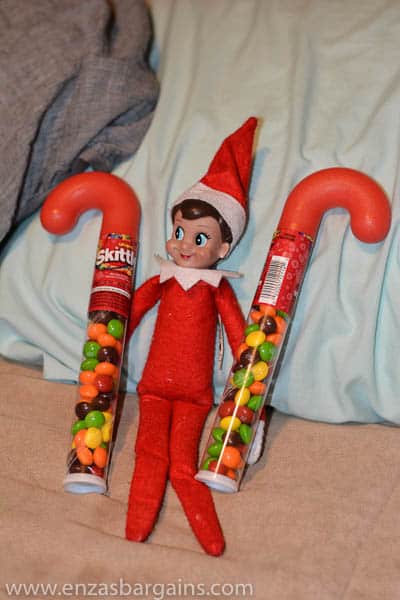 Movie Night Elf! Find some dollar bowls, popcorn, and M&Ms, for the perfect movie night! If I didn't have small dogs, I would pop some popcorn for our Elf!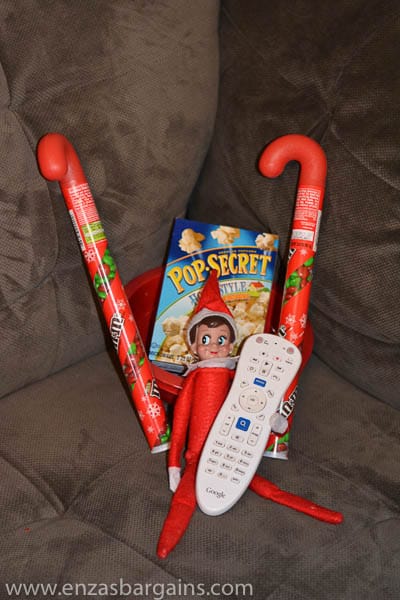 Oh Oh! Elf has a cold and wants to remind my kids about taking their vitamins!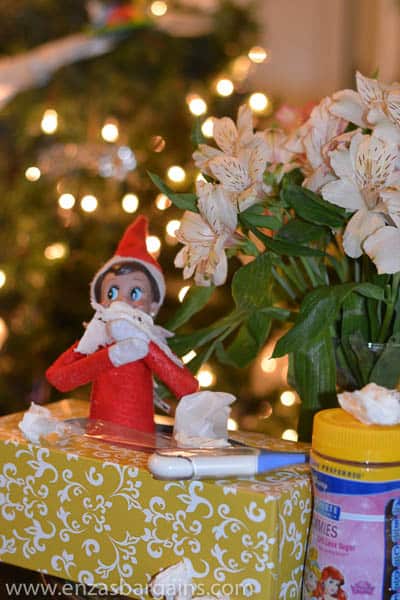 Also picked up some Christmas Cookie Sprinkles and our Elf made a snow angel! That CRAZY Elf!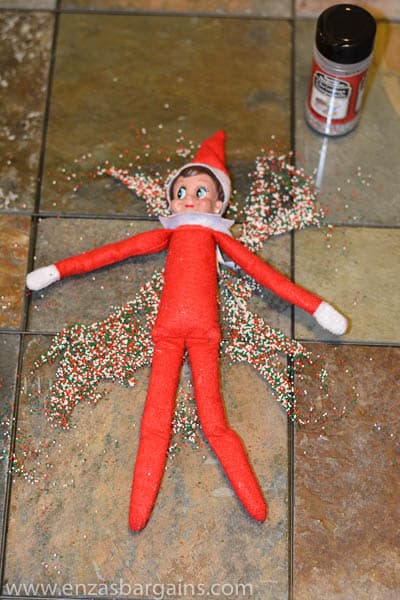 Family Dollar has some mini Christmas lights (Battery and Plugin)! Our Elf got all tangled up in ours! 😉 This will make your kids laugh!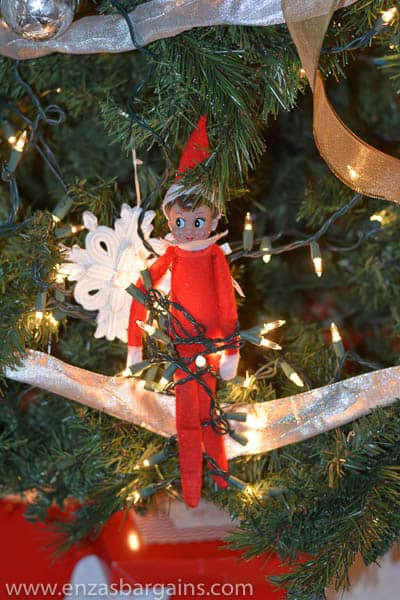 A 'Candy Cane Scavenger Hunt' is fun too!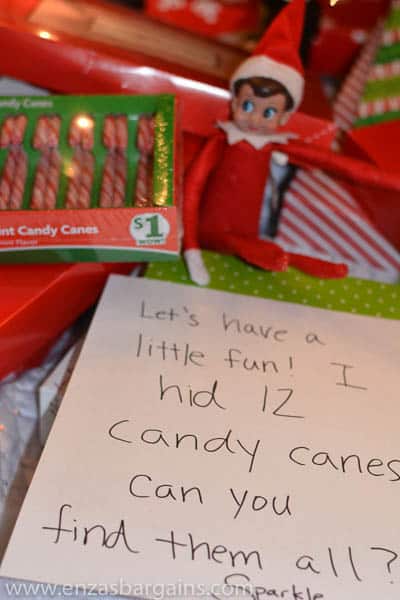 We have some other great ideas that we don't have pictures for! Purchase a pack of stickers to put all over your elf for another night. Get some toilet paper, and tee-pee your tree! Also don't forget about a marshmallow bath by getting some marshmallows and have your elf chilling in a bowl for the next morning! EASY PEASY! Check out some of our other ideas here.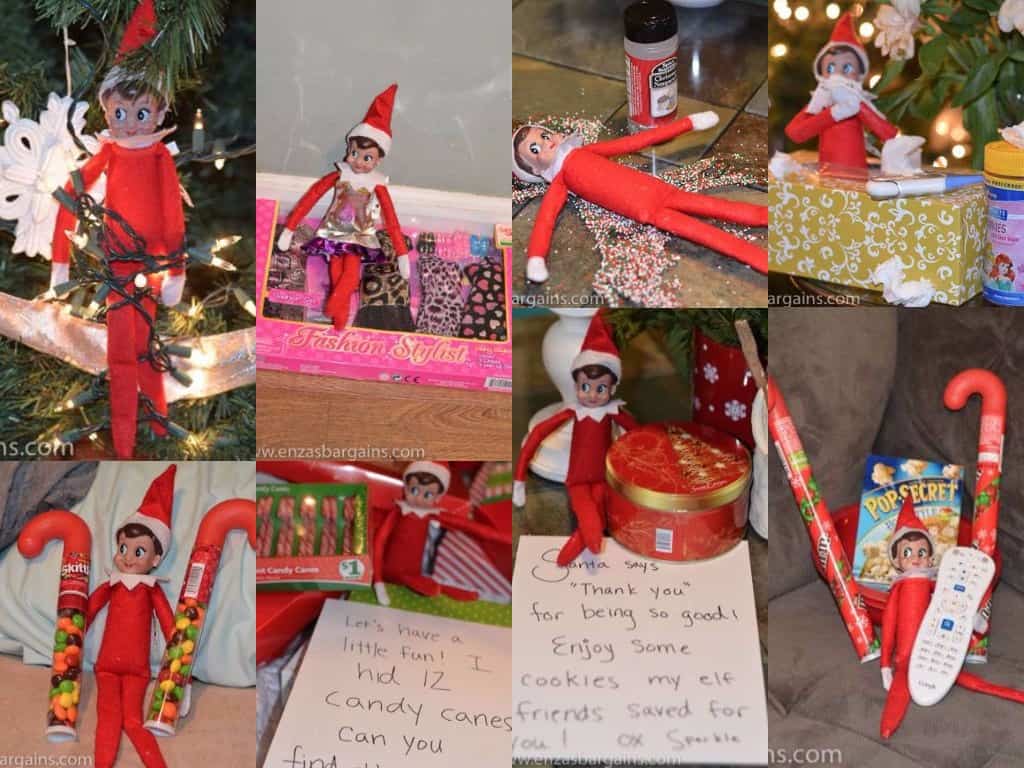 This post is sponsored by Family Dollar! Be sure to sign up with their Smart Coupons that way you can get the maximum savings! It is super easy; the coupons are just linked to your phone number so when you go to checkout and give them your phone number, they automatically deduct! I have been using them for about 3 months now, and it is super easy to save!