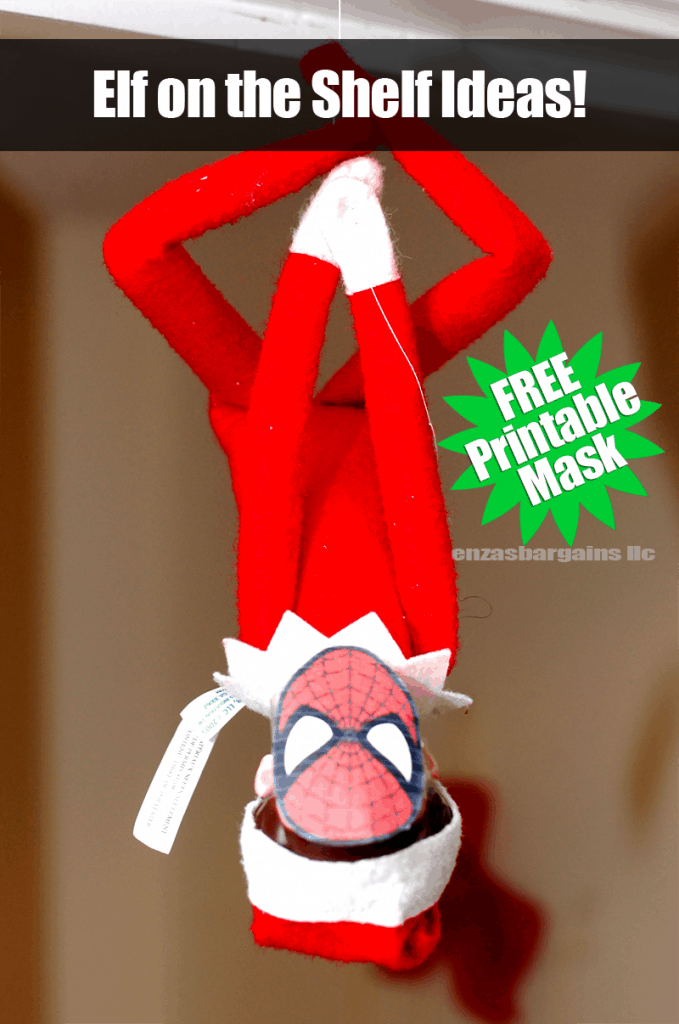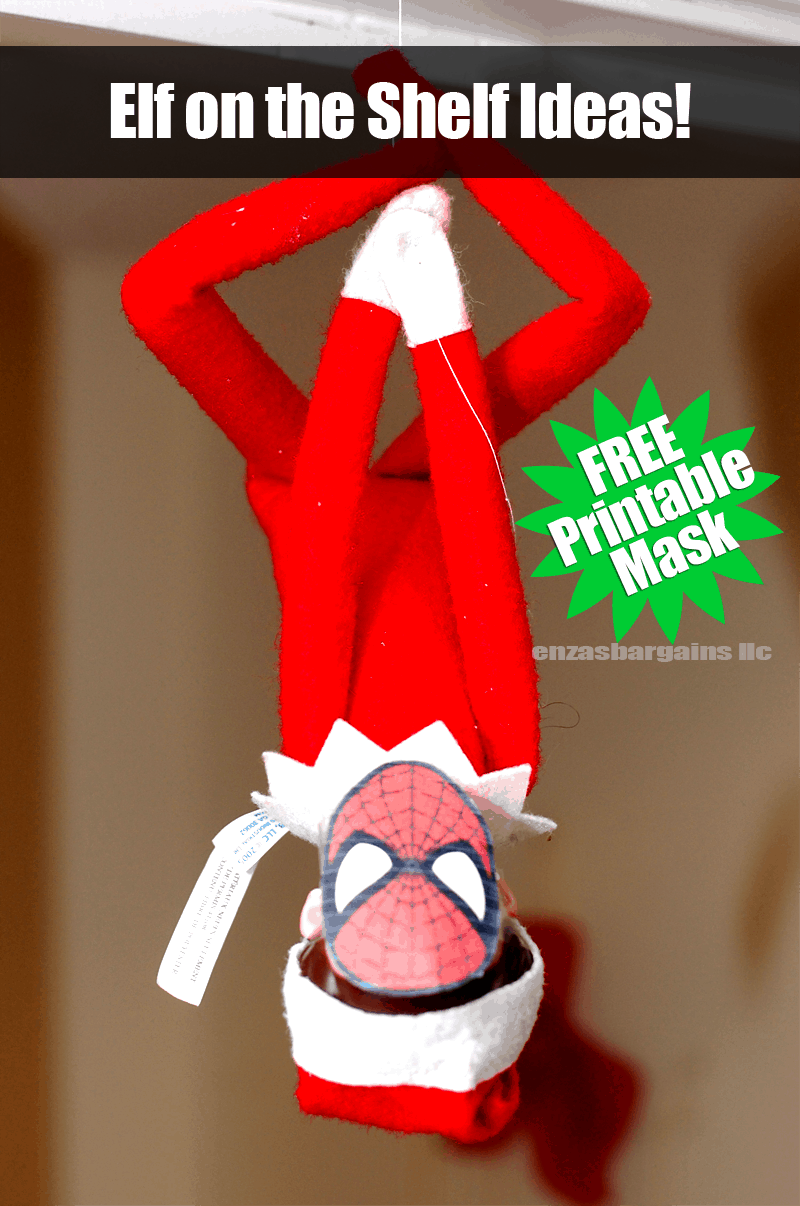 Elf on the Shelf SpiderMan Mask
Our Elf needed an Elf on the Shelf SpiderMan Mask. Although Sparkle is a girl, she is a massive fan of comics and anything nerdy! This post contains ads and affiliate links.
Well, today she surprised us while using her Spider-Man moves and came decked out in Spider-Man! Yep, she is super cool in my eyes! Be sure you also print off the Elf on the Shelf Miles Morales Mask!
I can't wait to see what other surprises she brings us this year!
Print some Spider-Man quotes for Your Elf!

I just wanted to update you this year if your elf is visiting it would be a great idea to add your favorite Spider-Man: No Way Home Quotes to your display from the new Spider-Man movie.
Yea Even better grab some Spider-Man: Across the Spider-Verse quotes to add to your Elf!
Be sure you check out all my other Elf on the Shelf posts and ideas including my free ideas and printable daily calendar!
Click on the links and print these out for a FREE Printable Elf on the Shelf SpiderMan Mask in color and black and white! You can find the files at the bottom!
Besides just adding a mask to your Elf on the Shelf you might want to consider some good poses.
How to sew your SpiderMan pose together?
A little needle and thread helped with this one.
First what you should do is take the hands together with some white thread.
Then tack his feet together.
Then sew them together with one easy stitch using the string to hang him upside down. The weight of the elf should put it in a pretty perfect pose.
It was so easy to string it through and she made the perfect position to hang on our ceiling upside down!
If you have some strong string you can also have your elf fly across your room, which works great for other superhero poses! Have fun with your Elf!
If you need some other superhero ideas sometimes a quick trip to Amazon Prime for Elf Kits is VERY helpful.




Check out all of my other Elf posts HERE.
NOW you have your pose set up! Print the FREE Spider-Man mask!
Elf on the Shelf Frequently Asked Questions (FAQs)
There are a lot of people who ask about Elf on the Shelf because it isn't everyone's tradition. That is okay if it isn't but it never was ours until several years ago when my kids started school and started hearing about it. Our Elf appeared with a book and that is where we are now!
What is Elf on the Shelf
Elf on the Shelf is a tradition based on a storybook.
The premise of the story is that elves get assigned to the family to watch over them and report to Santa every night.
We don't ever use our elves any differently than the idea that Santa uses a bit of help around the Holidays and we now have a friend who is part of our family that visits us.
What if my kids are afraid of Elf on the Shelf?
The tradition and the story are that you aren't allowed to touch the elf.
He or She hides throughout the house and sometimes creates some mischief along with having fun. Each night when he comes back he is in a new location.
What is the purpose of Elf on the Shelf?
The main purpose is for fun and tradition throughout the Christmas season.
If your family still believes in Santa and elves it makes the Holidays a bit fun too!
As your kids get older they most likely will continue the tradition but help come up with creative poses and scenarios for your family elf.
When does the Elf on the Shelf start?
Some families start in December but our family has always started on Thanksgiving. We celebrate Thanksgiving as the kickoff to our Christmas holiday and celebrate Advent.
Where can you purchase your Elf on the Shelf
Most retail stores have one! I like Amazon because of the convenience of shopping! But if you are looking to save some money, I would try eBay!
PRINT your Masks Here!
Spread the geeky fun to your house too! (You can also grab my Elf on the Shelf Captain America Mask!)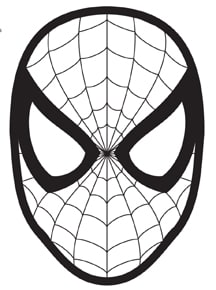 The black and white mask will be great to print off and ask your kid to color it! Then of course your elf can have some fun wearing it!