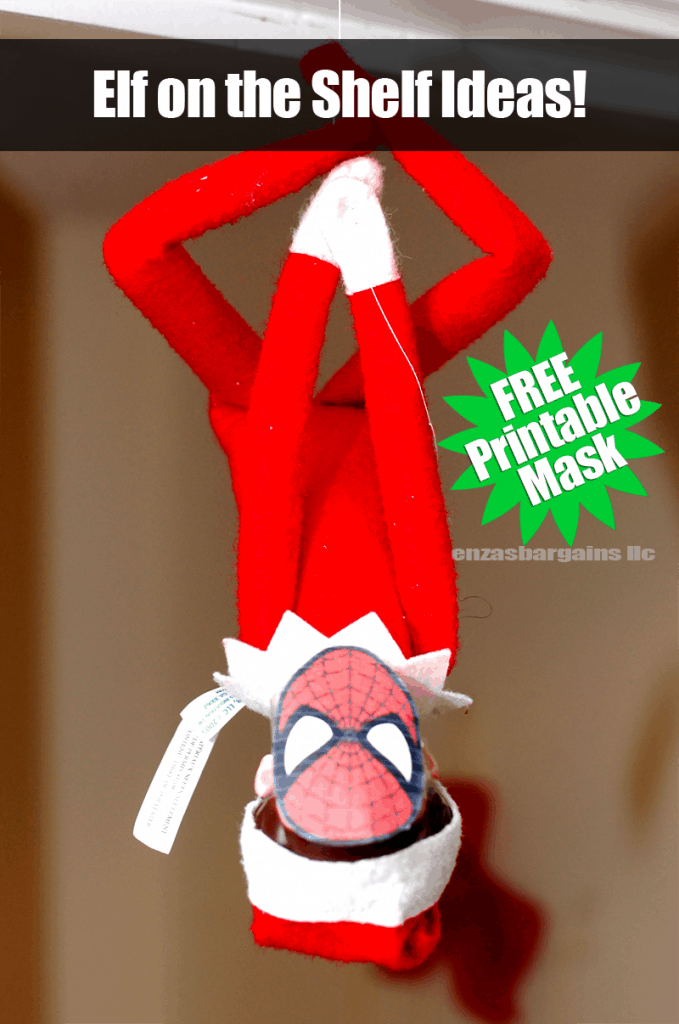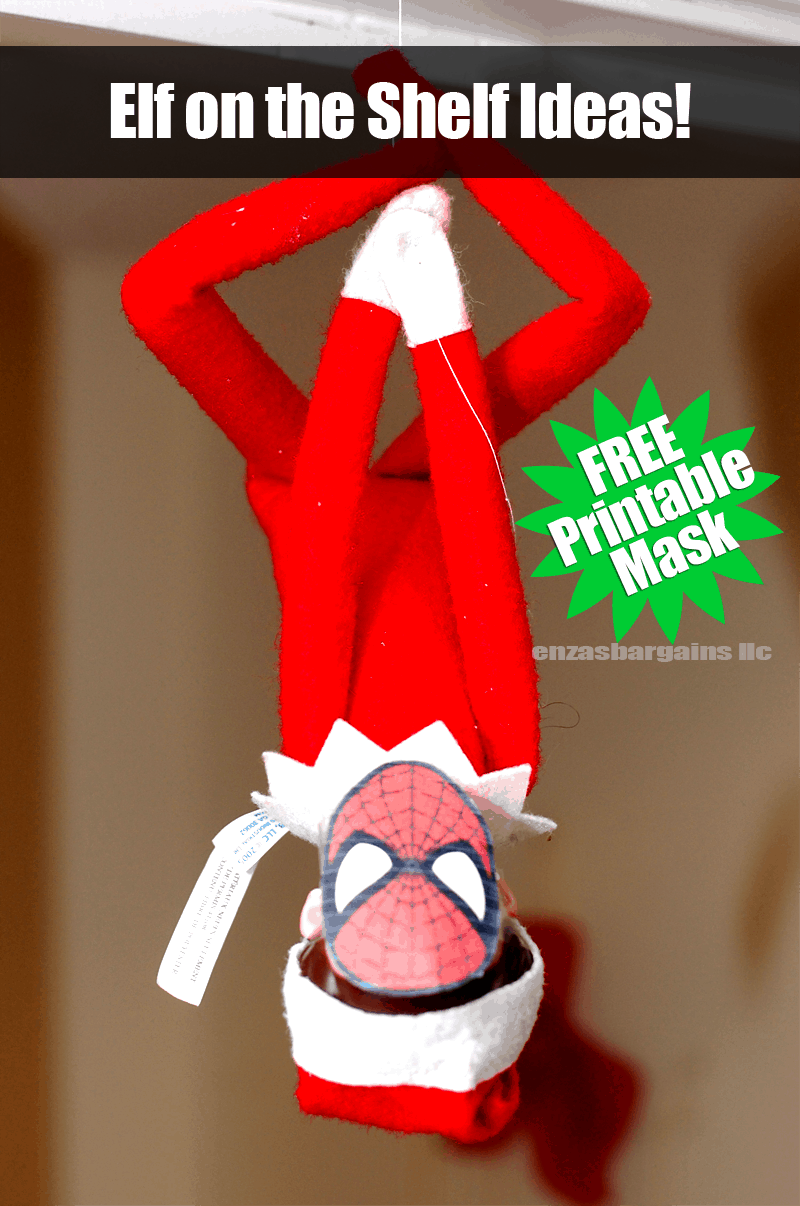 Our Elf needed an Elf on the Shelf SpiderMan Mask. Although Sparkle is a girl, she is a huge fan of comics and anything nerdy! Well, today she surprised us while using her Spider-Man moves and came decked out in Spider Man! Yep, she is super cool in my eyes! I can't wait to see what other surprises she brings us this year!
I just wanted to update you this year if your elf is visiting it would be a great idea to add your favorite Spider-Man: No Way Home Quotes to your display from the new Spider-Man movie.
Be sure you check out all my other Elf on the Shelf posts and ideas including my free ideas and printable daily calendar!
Click on the links and print these out for a FREE Printable Elf on the Shelf SpiderMan Mask in color and black and white! Spread the geeky fun to your house too! (You can also grab my Elf on the Shelf Captain America Mask!)
Besides just adding a mask to your Elf on the Shelf you might want to consider some good poses. A little needle and thread helped up with this one. It was so easy to string it through and she made the perfect position to hang on our ceiling upside down! If you have some strong string you can also have your elf fly across your room, which works great for other superhero poses! Have fun with your Elf!




Check out all of my other Elf posts HERE.