Disclaimer: I was invited to attend a 3 day expense paid trip to cover the following ABC and Disney entertainment. I am not compensated for any of the coverage. All opinions are my own.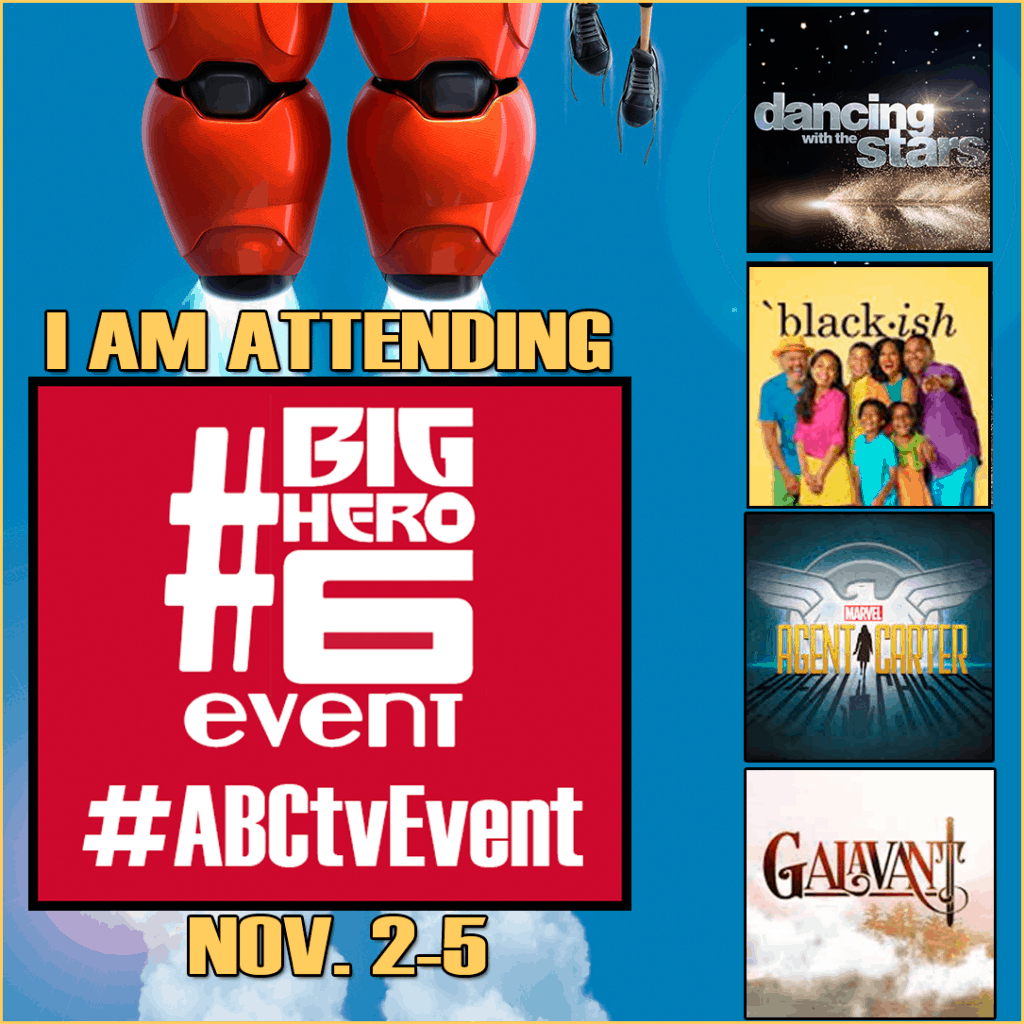 I have some REALLY exciting news! As all of you already know, I LOVE movies, I love Disney, and I LOVE going on trips! I was just INVITED to the PRESS trip of the year! I found out that I am going to be leaving Kansas City and flying out to LA to promote and attend the Red Carpet of Disney's new Marvel based movie "BIG HERO 6"!  There is MORE to trip besides BIG HERO 6.  You will just have to keep on reading to find out what else my adventure will consist of…
If you are huge Marvel fan like myself, you still may have never heard of Big Hero 6 and Baymax. I believe that is the point. Disney Animation Studios have worked a really long time to developing an awesome story (that wasn't huge with comics) to be on the Big Screen. It looks amazing from the preview that I was able to watch back in July.
Did I tell you that I was REALLY EXCITED?!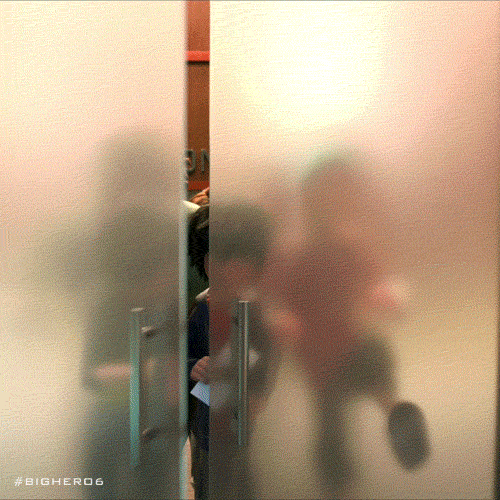 So I am SO excited to introduce him to all of you! Who isn't going to love a super hero cartoon with a huge marshmallow like soft robot who wants to take care of you?! AMAZING!
From Walt Disney Animation Studios, the team behind "Frozen" and "Wreck-It Ralph," comes "Big Hero 6," an action-packed comedy-adventure about the special bond that develops between Baymax (voice of Scott Adsit), a plus-sized inflatable robot, and prodigy Hiro Hamada (voice of Ryan Potter). When a devastating event befalls the city of San Fransokyo and catapults Hiro into the midst of danger, he turns to Baymax and his close friends adrenaline junkie Go Go Tomago (voice of Jamie Chung), neatnik Wasabi (voice of Damon Wayans Jr.), chemistry whiz Honey Lemon (voice of Genesis Rodriguez) and fanboy Fred (voice of T.J. Miller). Determined to uncover the mystery, Hiro transforms his friends into a band of high-tech heroes called "Big Hero 6." Inspired by the Marvel comics of the same name, and featuring breathtaking action with all the heart and humor audiences expect from Walt Disney Animation Studios, "Big Hero 6" is directed by Don Hall ("Winnie the Pooh") and Chris Williams ("Bolt"), and produced by Roy Conli ("Tangled"). The film hits theaters in 3D on Nov. 7, 2014. For more information, check out www.Disney.com/BigHero6, like us on Facebook www.facebook.com/DisneyBigHero6, and follow us on Twitter: www.twitter.com/DisneyAnimation.
The e-mail I received from Disney reads, "We are looking to invite 25 of our top Bloggers to Los Angeles from Sunday, November 2nd – Wednesday, November 5th to walk the red carpet at the BIG HERO 6…"  Besides attending the Red Carpet for Big Hero 6 I also get to attend a live taping of DANCING WITH THE STARS my itinerary keeps filling up with so much Awesomesauce I can't even handle it!
–Red Carpet of BIG HERO 6
–Walt Disney Animation Studios Press Day: Includes  stuff like jumping in a recording booth, doing a drawing demonstration, and interviewing filmmakers!
–Attend a live taping of "DANCING WITH THE STARS"! With possible dinner guests.
–Screenings & possibly more of BLACK-ISH, GALAVANT, and MORE!
–Q&A with GALAVANT Executive Producer, Dan Fogelman
—AGENT CARTER (films mid season of Agents of S.H.I.E.L.D) Set Visit and meeting Hayley Atwell & Interviewing Executive Producers Tara Butters and Michele Fazekas!


–These are just some of the amazing adventures Disney and ABC have prepared for me. I feel humbled and excited to attend!

So what does this mean to you? You are going to get to follow along and tweet with me as I embark in these amazing adventures. You are going to get to see and hear behind the scenes coverage while LIVE TWEETING during my adventure!
Let me know you are going to be following along and throughout my trip I will be sure to include you in some of my tweets!  Just look at this event as a 3 day twitter chat! Blogger life doesn't get better than this!!