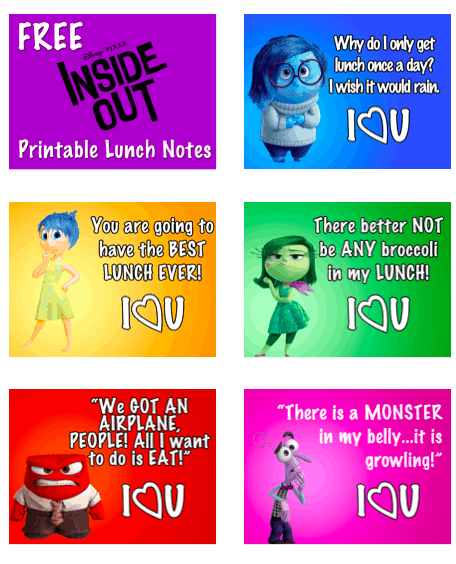 With Inside Out being one of the BIGGEST movies of the summer kids are going to LOVE these Inside Out Lunch Notes I created! Definitely a PIXAR favorite when it comes to how creative and witty this movie was! I wanted to create these Printable Inside Out Lunch Notes so that you can get ready for the school year and have some special and FUN notes printed out for your kids' lunch!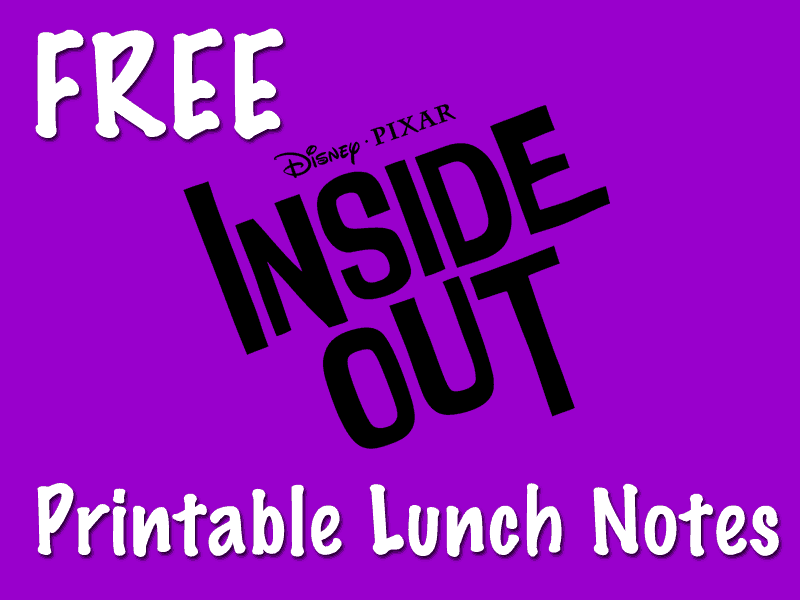 If you have some FUN notes that I should add to any of the different emotions please leave a comment below and subscribe to my blog! I am going to try to listen to your requests and create some more! Plus, if you subscribe you can take a look at the deals and adventures that I share on my site!
So here are the different Lunch note ideas I am wanting:
Fear Lunch Note Quotes
Anger Lunch Note Quotes
Joy Lunch Note Quotes
Disgust Lunch Note Quotes
Sadness Lunch Note Quotes
Lunch Note Inside Out GAME! Each night ask your kid which emotion lunch note they want in their lunch box! Then place that one in there so that they can read the quote as a surprise! Since there are 5 days of the week you can theme them for each day of the week!
Inside Out is in theaters NOW! Be sure to check out the movie if you haven't!
Get your FREE PRINTABLE LUNCH NOTES!
Bloggers and other media sites–> You have permission to link back to this post if sharing on your blogs. Please do not republish these without permission.  Thanks!
If you haven't seen Disney Pixar's Inside Out movie yet, be sure to take your family to see it soon! What a GREAT movie!