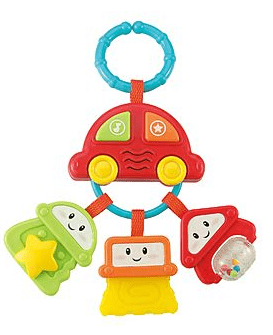 Ah! Just today I told you that you can get ALL these freebies with cash back!  Now you can still score the FREE Just Kidz Sounds 'n Rattle Keys! AND…just wait they will have MORE FREEBIES!!!  I already scored the Play-Doh, Piyo Toy, and I might as well score this freebie too because it will give me EVEN more cash back and free stocking stuffers!  What I love MOST about Top Cash Back is you don't have to have a minimum amount earned to cash back!
2.  Search Sears and hit "CASHBACK" orange button.
3.  Choose the $5 Just Kidz Sounds 'n Rattle Keys! (from the Sears website) FREE deal!
You will pay ONLY $5 and get back $5.75 in cash back. THERE is NO MINIMUM amount to cash back and choose FREE SITE TO STORE SHIPPING for FREE shipping!  Plus do the offer again with FREE PlayDoh today (LINK BELOW)!  This is actually a Money Maker and so is the PlayDoh offer!
4.  Okay you are actually done getting your FREE TOY, but NOW you might as well HURRY and grab the FREE PlayDoh too!!! LINK BELOW! Let me know if you get both of them!  I have gotten 3 freebies within the week!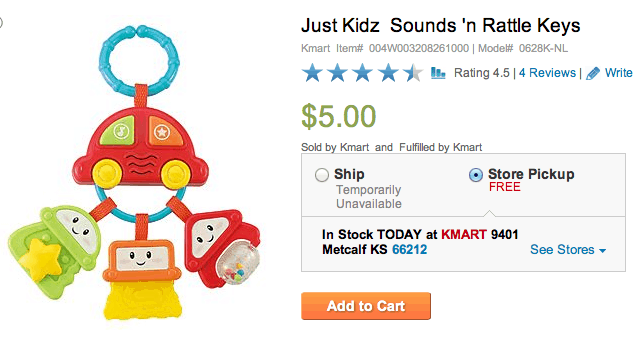 NOW after you score this offer and go and do the FREE PlayDoh before it is gone–>FREE Play-Doh Plus 8-pack worth $4.99