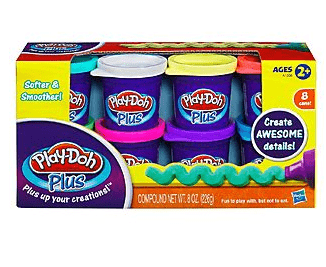 UPDATE!  PRICE IS ONLY $3.20 and they extended the deal to Tuesday (BUT PRICE CAN RAISE ANY DAY…so don't wait)!!!  I keep telling you about getting these FREE products! The best is you don't even have to have a certain amount to cash back!  TODAY get FREE Play-Doh Plus 8-pack worth $4.99 (ON SALE FOR $3.20 + Choose FREE Site to store shipping!  Remember these deals are limited and you will want to hurry!  Set this aside as a gift or even stocking stuffer!  ENJOY!
2.  Search Kmart and hit "CASHBACK" orange button.
3.  Choose the $5.50 PlayDoh FREE deal!
Kmart is selling an 8-pack of Play-Doh Plus for $4.99 ONLY $3.20!. TopCashback's offering $5.50 cashback on the deal!  ENJOY!  NO MINIMUM to cash out either!!!  So you will get your cash back as soon as you are credited!

If you scored the FREE $10 Sephora, FREE Cookie, or other great deals you are already saving! SIGN up and do this OFFER NOW and be sure to keep checking your email and my posts for more freebies!

After you do this FREEBIE!  I did this one TOO!  FREE Just Kidz Sounds 'n Rattle Keys!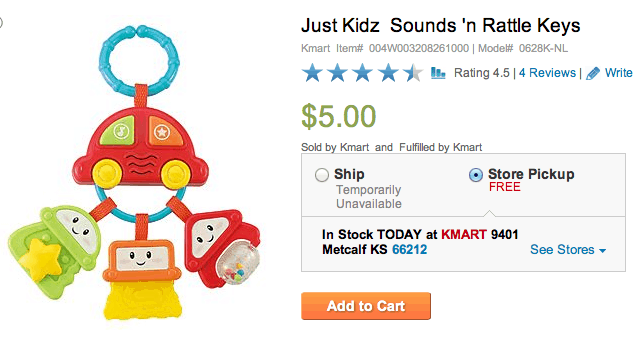 AND GET FREE HUGGIES WIPES!!!  –> **HOT** FREE Huggies Natural Care Baby Wipes (MONEY MAKER) + FREE SHIPPING!