I use to LOVE Black Friday shopping, but my life has changed the last few years. I NOW love shopping from home in my jammies! Getting packages delivered to my door is my favorite! I have my Christmas jammies ready to go for their big cash back offer that lasts Thanksgiving through Cyber Monday! I still want a bargain every time I shop! This post is sponsored by FreeShipping.com and they asked that I share my experience with all of you!  Be sure to also enter the sponsored giveaway at the bottom of the post for a chance to win a $500 Visa Gift Card!  Also check out all the FreeShipping.com benefits!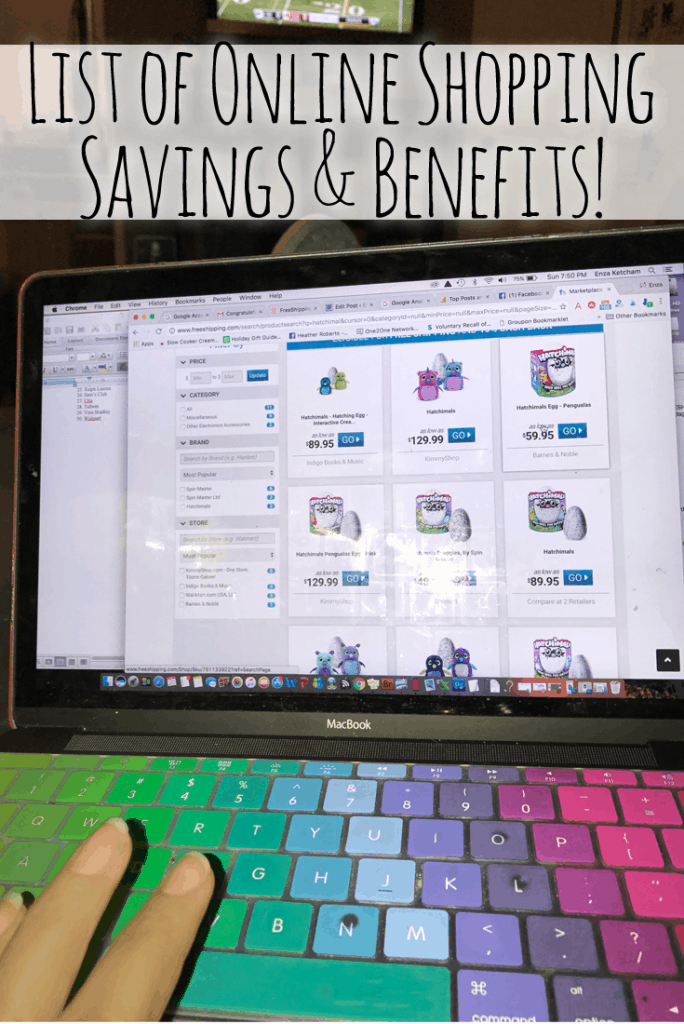 It isn't easy to get out of the house with two kids! Everything takes 3 times as long! I also get anxiety in crowds so if I can avoid going into the store then I am happy!  Thank goodness FreeShipping.com allows me to do that and save money!
I am not one to want to pay for shipping, so I totally do everything I can do to save money on shipping!
FreeShipping.com is a website I just signed up for and I already love it! I NOW have FREE shipping on some of my favorite stores: Groupon, Target, Walmart, petco, JCPenney, Disney Store, Monoprice, and MORE!
I also can shop in my very super comfy pajamas!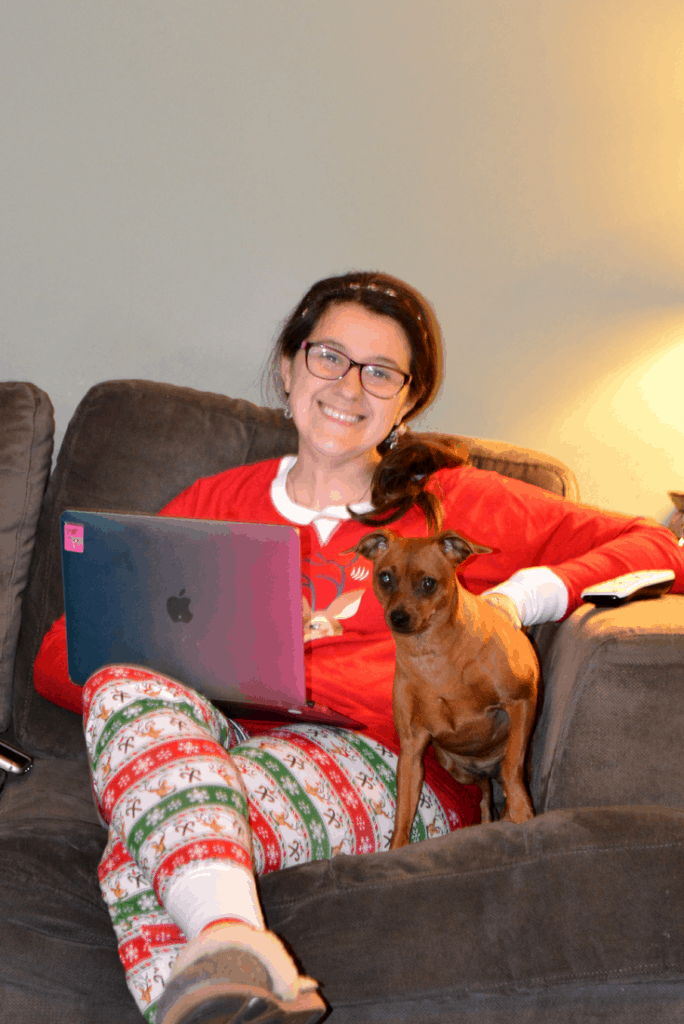 FreeShipping.com Benefits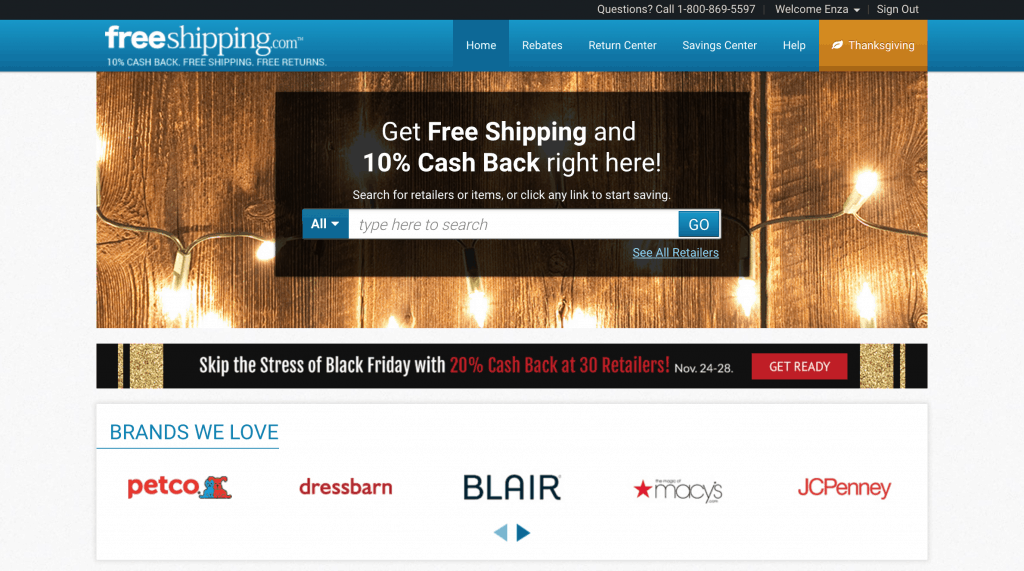 FreeShipping.com has MORE benefits than just FREE Shipping! It is easy to use too! You just login and click on over 1K retailers that are available!
You can earn 10% cash back on your online purchases at over 1,000 online re tailers.
Find Retailer Coupons on their site, some are exclusive!
Search and Comparison-Shopping Tool to help you save the most money.
Shipping rebates: Show proof of purchases and get up to a $500 in shipping rebates a year!
Also $500 in RETURN shipping rebates a year! You get FREE Return shipping through FedEx Ground by printing shipping labels!
Price protection rebates!
Get a FREE Trial TODAY and be ready for your Holiday Shopping!
During BLACK FRIDAY you are can score 20% cash back on these 30 retailers:
1. ABT Electronics
2. American Eagle
3. Blair
4. Bon-Ton
5. Carters
6. Coldwater Creek
7. Cost Plus World Market
8. Disney Store
9. DressBarn
10. Express
11. Groupon
12. Harry and David
13. Hasbro
14. JCPenney
15. L.L. Bean
16. L'Occitane
17. Macy's
18. ModCloth
19. Monoprice
20. MyProtein
21. Nike
22. Omaha Steaks
23. PC Richard & Son
24. Petco
25. Ralph Lauren
26. Sam's Club
27. Ulta
28. Talbots
29. Vera Bradley
30. Walmart
Sign up for a FREE 7 day TRIAL and MAKE money during this shopping week! I dare you to get all your shopping done this week!
You can also find trending products! The Finding Dory 3-disc set can be purchased for $15 during the time I was on the site! So shop around and give this website a try!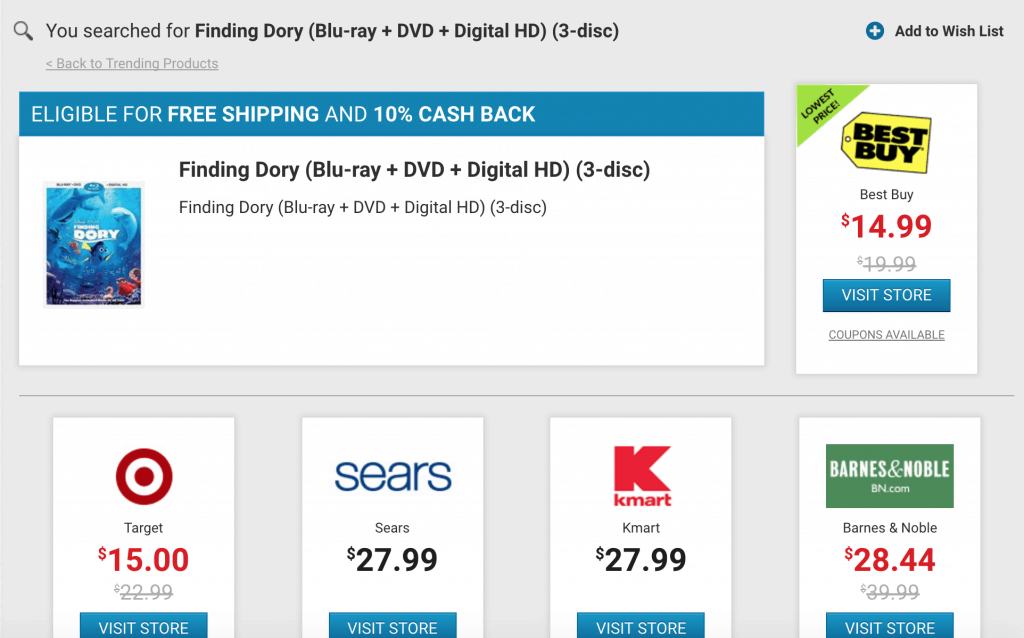 FreeShipping.com $500 Visa Giveaway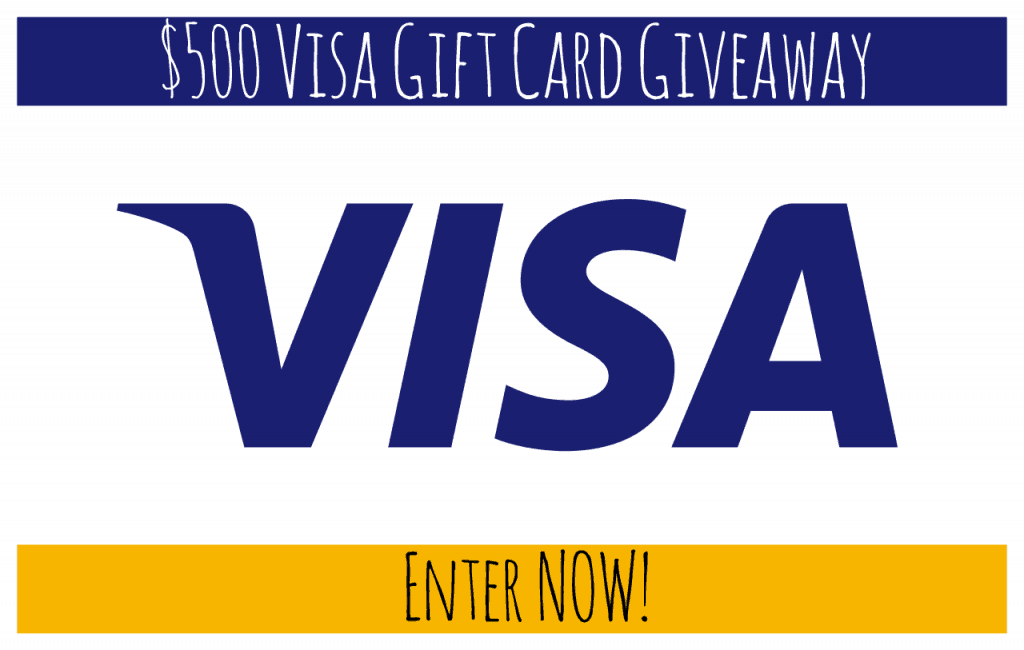 How would you want to spend an extra 20% cash back on this year's holiday spending?
This is a sponsored post written by me on behalf of FreeShipping.com.