This shop has been compensated by Collective Bias, Inc. and its advertiser. All opinions are mine alone. #DropShopAndOil #CollectiveBias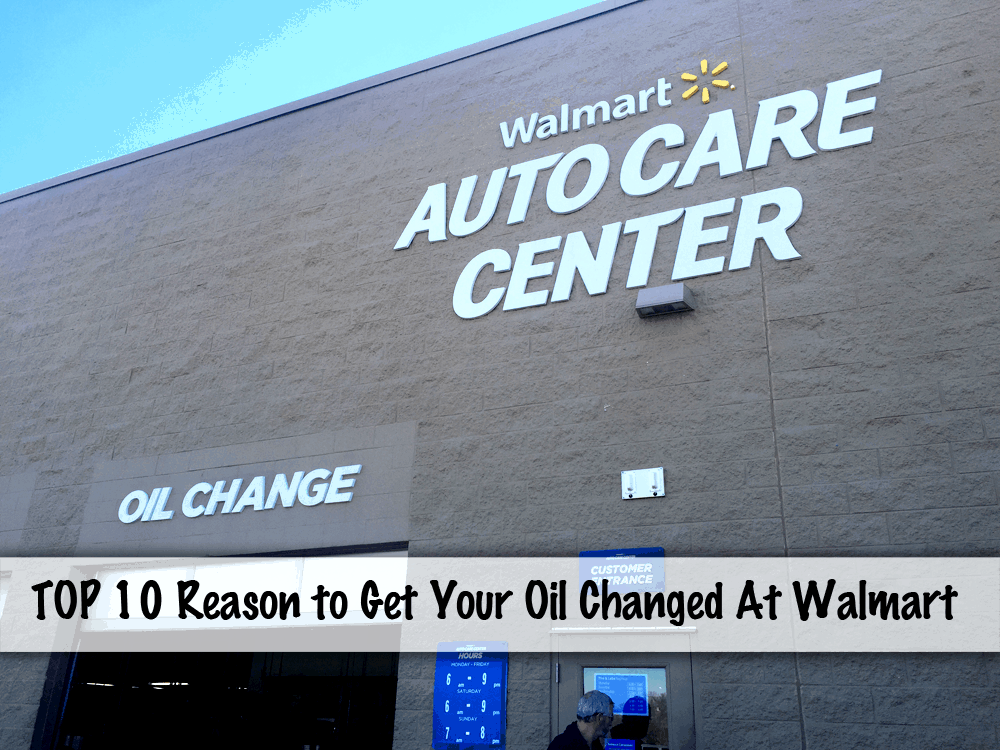 The Unfinished "Honey Do" List.
I finally had to get my own oil changed at Walmart when my husband had an unfinished "Honey Do" list that he wasn't able to complete this week. I was dreading having to get my oil changed and I almost always send my husband to do it. Not that I mind, but I have been stuck waiting for hours at other places to get my car fixed. When I think of having to take the crazy 18 month old precious girl…my head hurtS thinking of the screaming fit she might have. My head hurts thinking of every time she squeezes out of the seat belt in the cart and stands up, while I am shopping. My head hurts thinking that she might need a diaper change in the middle of getting my oil changed and I wouldn't have an easy place to change her (since she is the most wiggliest girl ever…we literally have to wrestle to keep her on her back to change her at home). Walmart is any easy way to get my oil changed and be able to manage having the kiddo with me while waiting.

I understand that taking care of my car is important! I like my car. It has been building up mileage like crazy, but I am happy to say that my car was my FIRST CAR that was MINE. My first non hand-me-down.  I also rely on it A LOT! I am super busy with work, blogging, taking care of family that I know I have to do a better job of taking care of the car I love that holds that precious cargo every day!  Even the roads are starting to get bad and I know that I should definitely make sure it is running okay!

So how did getting my oil changed at Walmart actually work out! I had a game plan, I agreed that my husband would watch the kids & I made plans to have someone meet me at Walmart to force myself to get going and out of the house! While I was there I could knock out another item on my to do list to my some items I need for my Zero Point Spinach Soup. Well, husband had plans too—I was taking the 18 month old. Then the person I was meeting called that she was on her way when kiddo and I were both still in jammies!
Getting my oil changed at Walmart ended up working out GREAT!
Here are the top 10 reasons I'd tell you to get your oil changed at Walmart:

No lines. It was Saturday afternoon, in busy Kansas City, and there were NO LINES!
The friendly staff. The automotive care guy, Brett, helped me out and changed the oil in my car! The lady at the counter with him also went through the prompts of making sure I had all the tune ups I needed. Air Filter, Wipers, etc.
Quality Product. Walmart uses Pennzoil, which is a good oil to use and they have 3 different kinds. I didn't know which kind I was supposed to use so she had a nice little chart for me!  All Pennzoil products help clean out sludge lesser oils leave behind. Pennzoil is also designed for complete protection and will allow you to drive an extra of 550 miles per year vs. a dirty engine (which means more SAVINGS). No other motor oil provides better protection from friction. The 3 types I had to pick from: Conventional Motor Oil – A traditional oil base, fortified with Active Cleaning Agents™ to continuously prevent dirt and contaminants from creating performance-robbing deposits.
High Mileage Vehicle – Helps to reduce leaks and oil consumption in worn or higher mileage engines. It's a motor oil that is specifically designed for new or late model vehicles with over 75,000 miles, to help keep the engines running clean and going strong for a long time.
Platinum (synthetic motor oil) – Best cleanliness and protection in the Pennzoil line-up. With PurePlus™ Technology, the Platinum® motor oil is proven to keep pistons up to 40% cleaner than the toughest industry standard. PurePlus™ Technology is a revolutionary process that converts natural gas into a 99.5% pure base oil.
Helpful. When handing over my HUGE stack of keys, Brett, shows me the different key options and the one that you can attach and reattach your car keys to the rest of your keys.

Knowledgeable. When deciding on the Air Filter, I asked that if I needed it and it was less than $10 to please change it. Brett ran to the auto aisles in the store to come back and let me know the price! Yep, they made the budget and they didn't need to be replaced.
Multi-Task. The Walmart Auto Center is connected to Walmart! So I was able to get chores done, entertain my baby through the different aisles, and see a few people that I know shopping!
FAST: When I made it on the other side of the store, I already heard them page me that my car was done! They also gave me a ticket and if I hadn't heard my name I could scan it at any of the price checks and it would tell me if my car was finished or not.
If I had to wait, there was a place. I was able to ring up my items at the same register I paid for my car! Thank goodness—NO LINES! Plus they had a little sitting area with a TV and place to buy something to drink if you did need to wait.

Take care of you. As I was leaving, Brett reminds me to make sure I am getting my oil changed and to have a nice day. He noticed how far behind I was in getting my oil changed.
The price. It was cheap & so with the Ibotta app I was able to earn cash back on my purchases AND the Walmart Catcher app, four of the items I bought were $0.30 cheaper at a nearby store (which is rare) so they are giving me that money back!  Also, if you like to change your own oil check out the Ibotta phone app! They have Pennzoil on there too!
So how did my baby survive the trip!?  I took some chicken nuggets with me and got myself a soda and as we went through the different sections of Walmart I let her eat!  She seemed pretty happy to me!

Richard Petty Driving Experiences Giveaway
3 lucky winners will each win a trip to one of the Richard Petty Driving Experiences (each trip valued at $1,100)
Pennzoil Richard Petty Driving School "Experience of a Lifetime" Giveaway