The Glass Castle Movie Quotes
Myla Tosatto
If you are looking for the list of The Glass Castle Movie quotes, we have our favorite listed below! This movie is based on a book and we really enjoyed sharing our experience with all of you! Be sure you add your favorite quote to the list or let us know by commenting below if there is a quote we missed, that you really liked!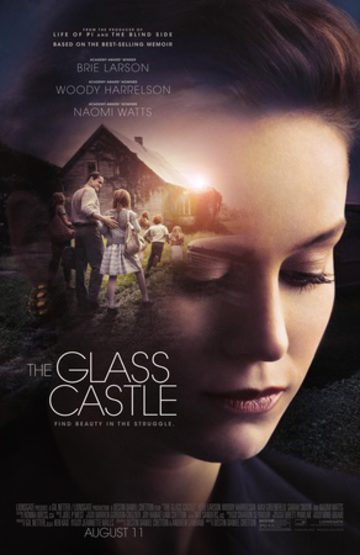 The Glass Castle Movie Quotes
"When it comes to my family, let me do the lying."- Jeannette to David (Max Greenfield)
"I just saw mom and dad digging through the trash downtown."- Jeanette to Lori (Sarah Snook)
"No offense, you got a lot of sick on that hand."- Rex to the doctor on why he wouldn't shake his hand
"My family won't eat for three months so you can drive a Cadillac."- Rex to the doctor
"You learn from living. Everything else is a damn lie."- Rex on why his kids don't go to school
"You said it was fun."- David about a loud chair
"I said it was funny."- Jeannette
"You shouldn't be ashamed of us just because we chose a different lifestyle than you."- Rose Mary to Jeannette
"I'm getting married."- Jeannette
"To the accountant?"- Rose Mary
"I will not be bullied."- David about Rex
"That's your daddy. Dumb as a pigeon. Stubborn as a mule."- Erma (Robin Bartlett)
"Ignore her. She was born without vision."- Rex about Lori
About the movie:
Chronicling the adventures of an eccentric, resilient, and tight-knit family, "The Glass Castle" is a remarkable story of unconditional love. Oscar winner Brie Larson brings Jeannette Walls's best-selling memoir to life as a young woman who, influenced by the joyfully wild nature of her deeply dysfunctional father (Woody Harrelson), found the fiery determination to carve out a successful life on her own terms. Lionsgate presents, a Gill Netter/Lionsgate production. Screenplay by Destin Daniel Cretton & Andrew Lanham. Directed by Destin Daniel Cretton.
Purchase discounted tickets by using Dealflicks.com! Feel free to save an additional 20% by using the code RFGGTRFLUF at checkout!