The Glass Castle
Review by Myla Tosatto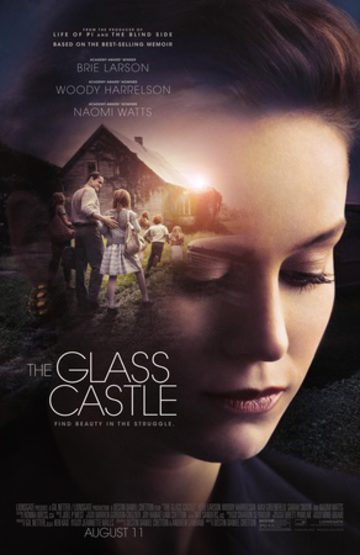 I must admit that I am not a fan of the memoir The Glass Castle by Jeannette Walls. Don't ask me why. It's been years since I read it and I just remember thinking, "meh" afterwards. I know folks LOVE this book, I am just not one of those people. So, I was a little hesitant to review the movie directed by Destin Daniel Cretton. I am happy to report that The Glass Castle movie was MUCH better than the book. After seeing the movie, I was 100% invested in the life story of Jeanette Walls (spectacularly played through the years by Ella Anderson, Chandler Head, and Brie Larson), her father Rex (Woody Harrelson), her mother Rosemary (Naomi Watts) and her siblings. The movie looked like a big budget drama but has that indie film charm that was perfect for the material. We included affiliate links to see the movie and purchase the books below. This helps us with our site if you happen to make a purchase.
Before Jeannette Walls was a journalist or a writer, she lived a primarily hard, nomadic existence roaming the country with her family staying in dilapidated houses or just simply being homeless. We watch Jeannette remember these times though she has become a successful writer who lives in a posh apartment with a rich partner. The movie pings back and forth focusing on her memories of her and her alcoholic father. The movie comes to a head when her parents, who are homeless, move to New York to be near her and her siblings.
Because it's a true life story, be prepared that some hard themes will be hit upon. The aforementioned alcoholism, co-dependency, domestic violence, hunger, and child molestation are just some of the subjects that are dealt with in this movie. I know that many high schools use The Glass Castle in the curriculum and kids need to know about reality. Still, I wouldn't recommend for anyone below middle school. It is rated PG-13.
P.S. The recent trend for autobiographies/biographies is to feature photos and footage of the real life inspirations for the movie. This is no exception. Stay for the credits to get a look at the real Jeannette and her family.
P.S.S. Also, please don't hate me because I didn't like the book. I know I'm an anomaly. I admit it.
Purchase discounted tickets by using Dealflicks.com! Feel free to save an additional 20% by using the code RFGGTRFLUF at checkout!
**Now playing in theaters!***