So these Hatchimals are crazy to find! You can find them for about $100 on ebay if you are wanting to stop looking. If you don't want to go crazy and stalk every store now until Christmas..with only a small chance of scoring one.
Click the image below for your Santa Claus Hatchimals letter!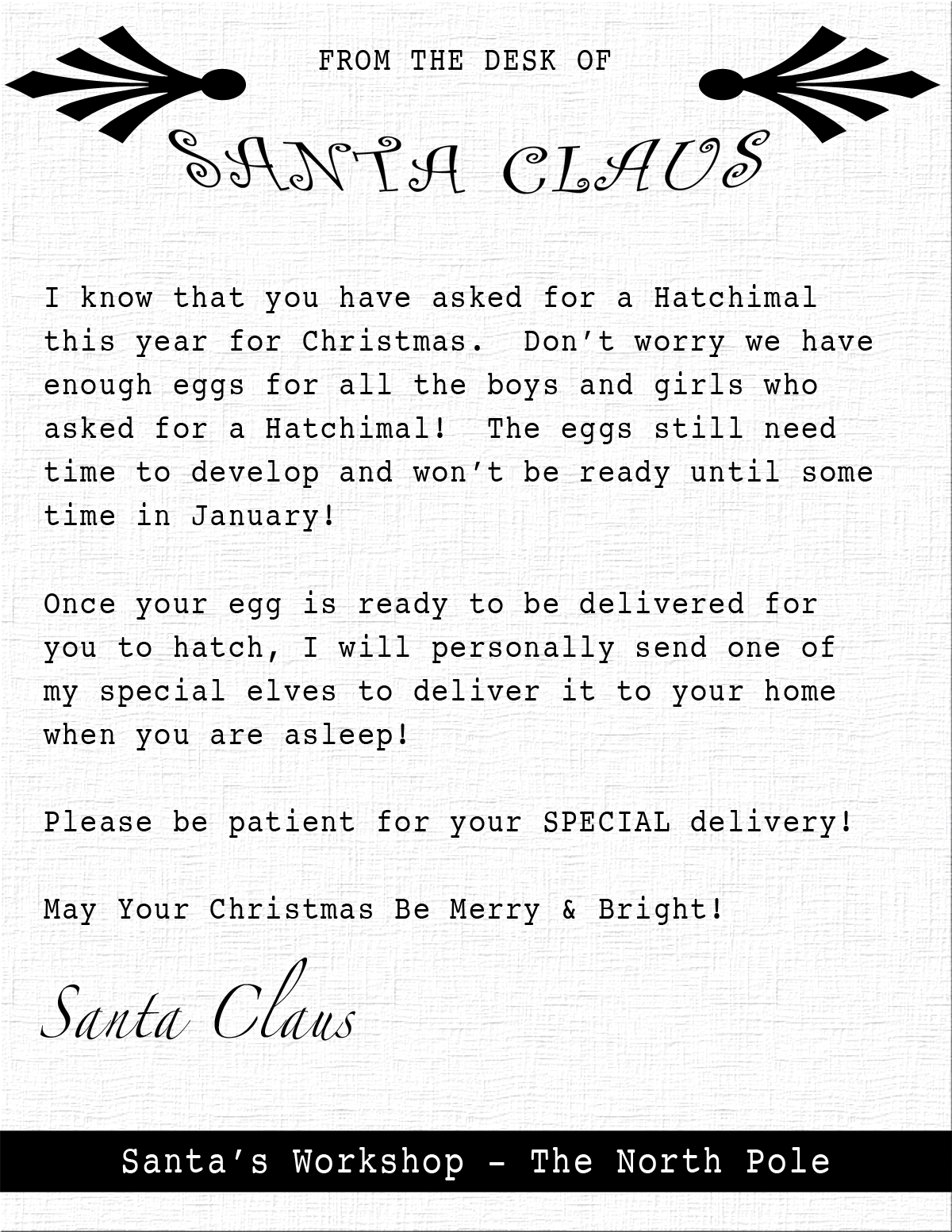 So what happens when you can't find one?  What do you tell your sweet kids when THAT is what they told Santa that they wanted?
Here is a cute letter that you can write! I got the idea from a Facebook thread online. I decided to create a FREE printable version to share with all of you!  Click the image below and print it for you to use…just in case!
You can also have your ELF deliver a letter early!  If you are like me we LOVE our $100 on ebay!  The kids really enjoy her joy and happiness that she brings to our home!
If you love this idea be sure to share this post with your friends by pinning or clicking one of our share buttons above!