Are you looking for ways to find Hatchimals in Stock? Do you want some shopping tips on how to find the most popular toy of 2017!  I hope to help!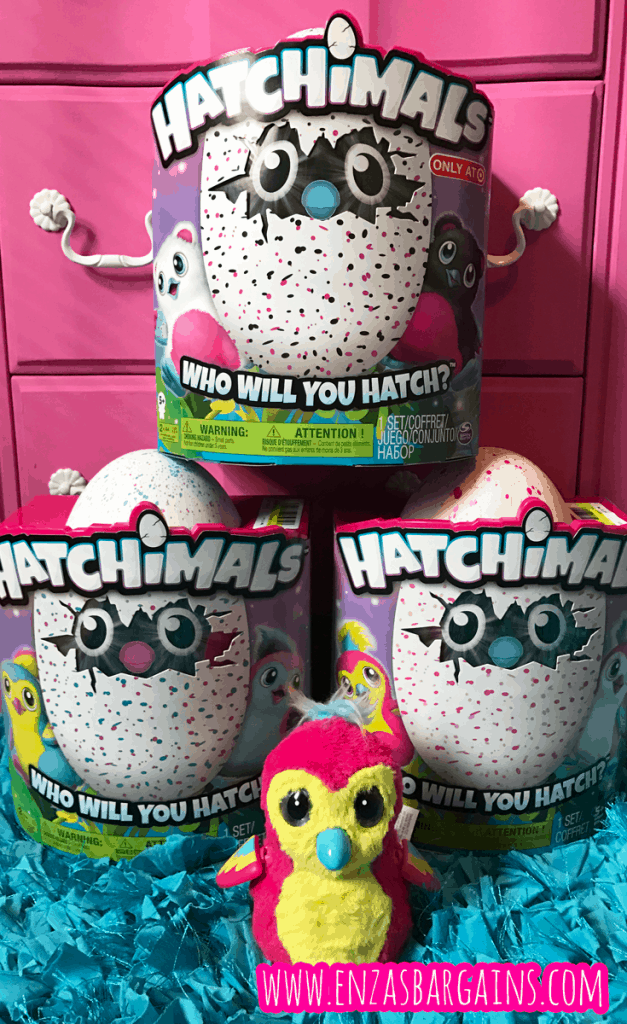 So the BIGGEST TOY OF THE SEASON are Hatchimals! My kids have wanted one and we actually own one already. Our family gathered around and nurtured this little toy until it hatched in front of our eyes! `After it hatches it reminds me of the Furby where you can play games and such! The one thing I like about it, is that I can turn it off!
Our favorite thing is about when it hatches! My daughter said that is her favorite thing! She thinks it is adorable and cute! There is something about teaching your kids to nurture you toy!
After it is out of the egg it can walk and talk to you! You can teach it to talk! It also walks and you can play tag with it! When it's eyes are red you have to run abound and tag it! My daughter likes that you can tickle it! It also grows up and changes stages!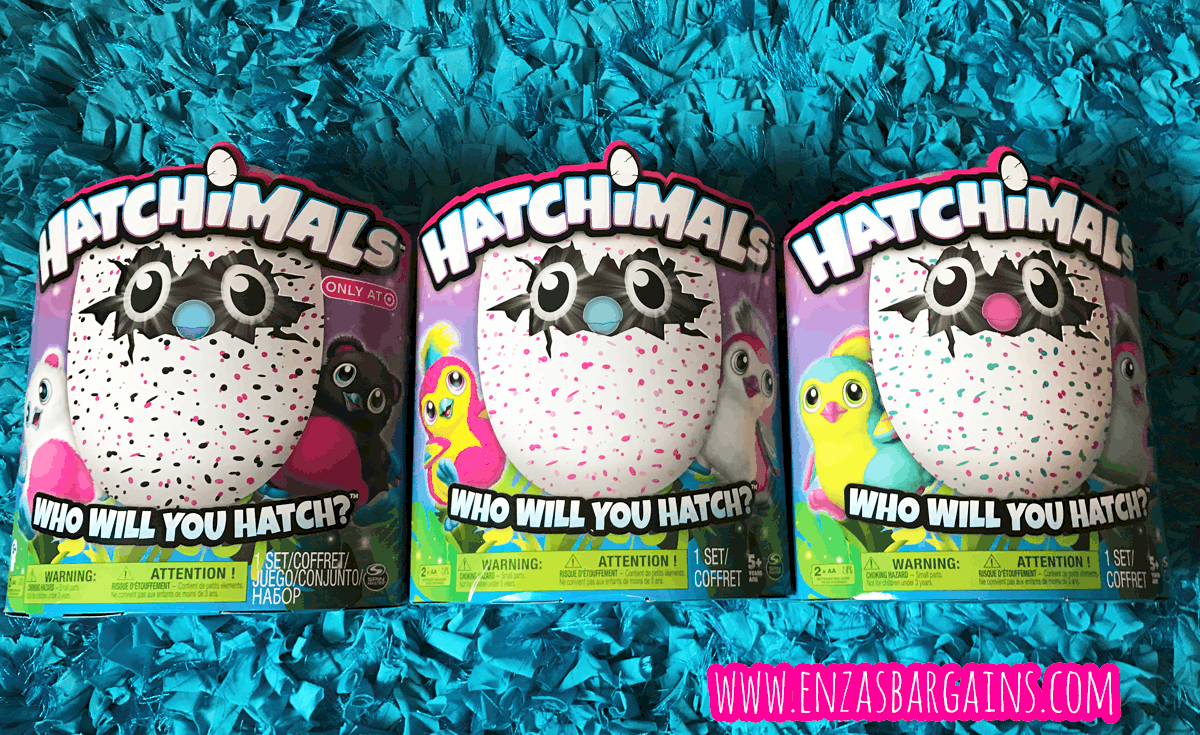 Hatchimals in STOCK!

Since you are probably finding that the Hatchimals are out of stock everywhere like we did, let me give you some tips!  We found some stores online that said they were in stock, we drove to them and they were gone!  These little guys are the new "Furby" "LeapPad" and "Pie Face"!  Every kid is going to want one!
So how did we find our Hatchimals in stock! We GRABBED all of them at Target.com at about 6am CST! We were also told to keep checking Kmart.com and ToysRus.com! These guys are going on ebay for a lot of money and people have listed them for OVER $500! They were ready for pickup that day! SO what I have decided since Santa has his ready to (I am SURE of it, if you know what I mean) I got an EXTRA one to give away to all of you!
Since I have my OWN Hatchimals in stock, I am going to give one away to all of you!!!
ENTER to WIN a HATCHIMALS from me JUST in TIME FOR CHRISTMAS!  You are going to WIN one lucky HATCHIMAL "NEW IN BOX"!
Hatchimals Giveaway!

Enter to WIN a HATCHIMALS here!  One lucky EB reader will win a Hatchimals, the one in the egg can be either style since I don't know what is in it, until it hatches!  Be sure you are following me on all of the social media outlets and be ready for our Holiday Gift Guide as we share the HOTTEST toys of the season!
WINNER #1: ERIKA S. (Shipping SOON!)
We are giving ANOTHER ONE AWAY! Please wait for the rafflecopter form to load!
a Rafflecopter giveaway
Be sure to check out the UPDATED Holiday Gift Guide Items this year for 2016!
[catlist id=197 thumbnail=yes numberposts=50 template=enza]