Hedgehogs is coming to DVD and we have are having a giveaway! If you haven't seen or heard about the Hedgehogs movie, I got to view it a few months ago and my girls and I loved it! If you want to read about our experience click here!  We are also giving away a copy of the DVD to some lucky readers! Be sure to enter our giveaway!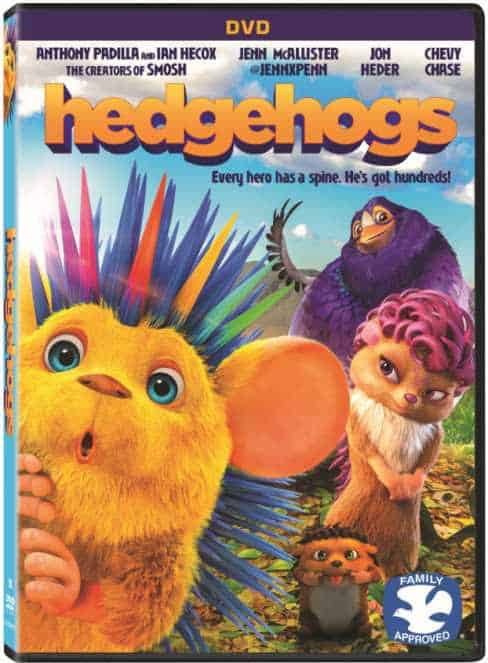 While you enjoy the movie, have fun making this adorable and yummy Berry Fruit Salad! Click the image to download your copy!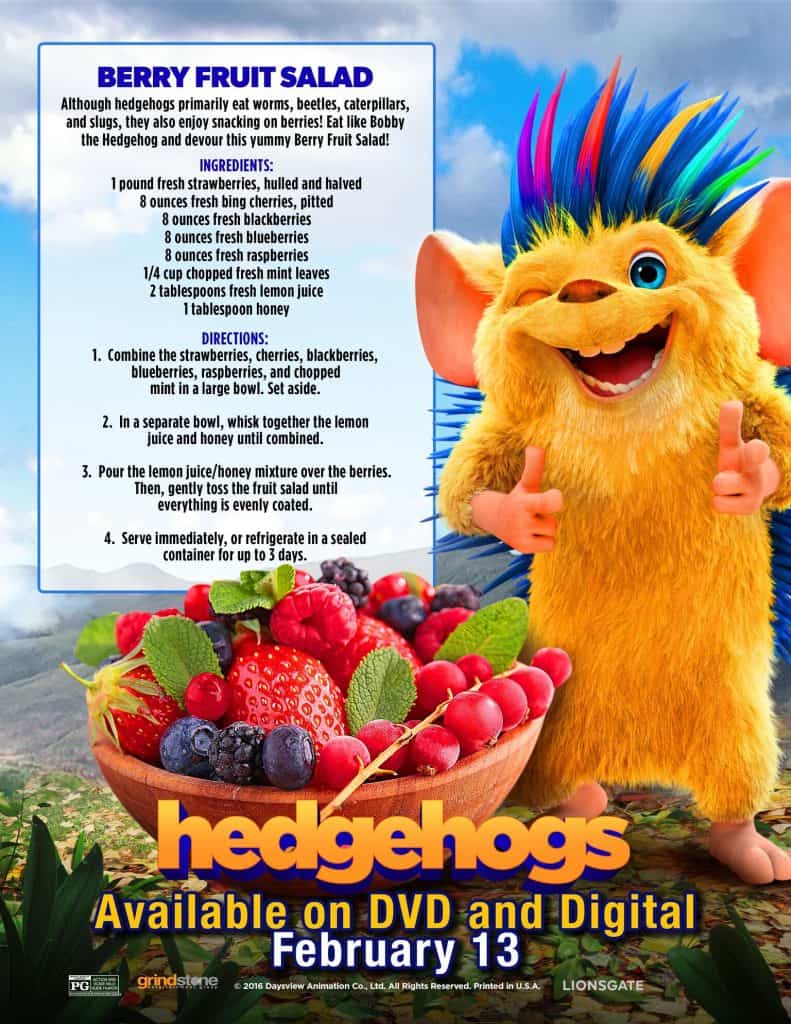 Follow the journey of a mischievous hedgehog named Bobby (Anthony Padilla) and a pigeon named Hubert, whose adventures will entertain the whole family! More about the movie:
In this outrageous family adventure, Web superstars @jennxpenn (Jen McAllister) and the Smosh duo (Anthony Padilla and Ian Hecox) join forces with comedy legends Jon Heder (Napoleon Dynamite) and Chevy Chase (Caddyshack). The laughter begins as a mischievous hedgehog named Bobby leaves his wilderness home and joins Hubert, a featherbrained pigeon, on a wild, unpredictable journey. They make their way to the big city, where stressed-out humans are losing their minds. Bobby and Hubert must calm the nervous citizens by being their cute, cuddly selves. Check out Hedgehogs today!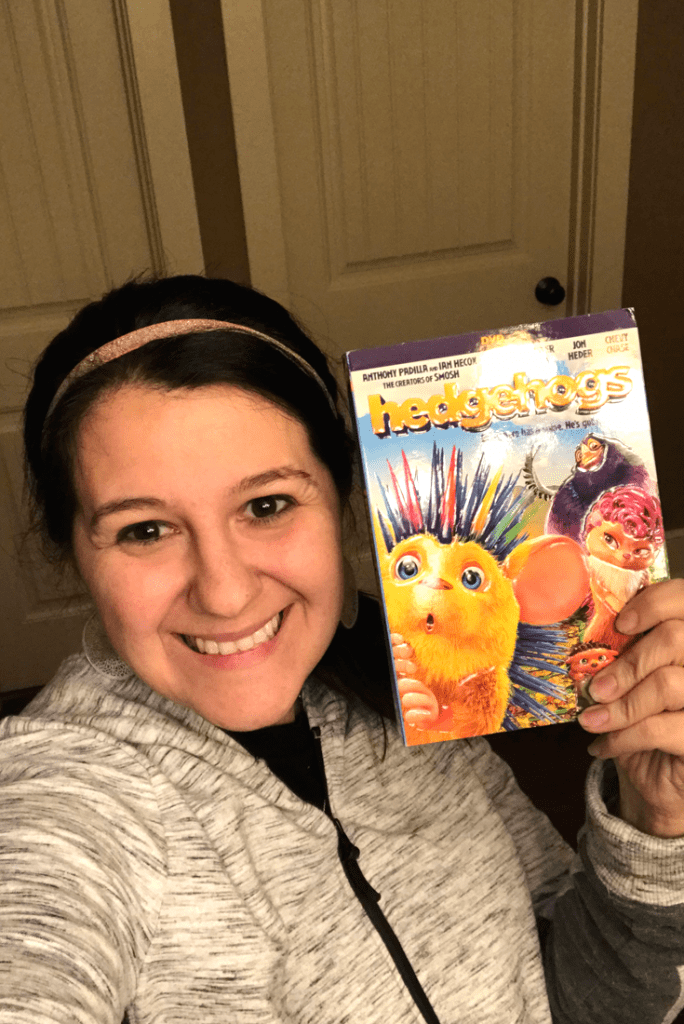 Don't miss the chance to check out this adorable, heart-warming film! It's a film that's highly requested in my home, and I'm sure it will be in yours too!
a Rafflecopter giveaway
GOOD LUCK! Be sure to ENTER more Enza's Bargains FAVORITE Giveaways BELOW:
[catlist id=4 thumbnail=yes numberposts=5 template=enza]