Are you looking for a fun High School Time Capsule Activity?  My oldest isn't quite old enough to create one to celebrate the rated R movie "Eighth Grade" DVD release, but I teach high school and I am excited to try this new activity with them.  The only thing is that I want to try them with Freshman and ask them to open them as Seniors!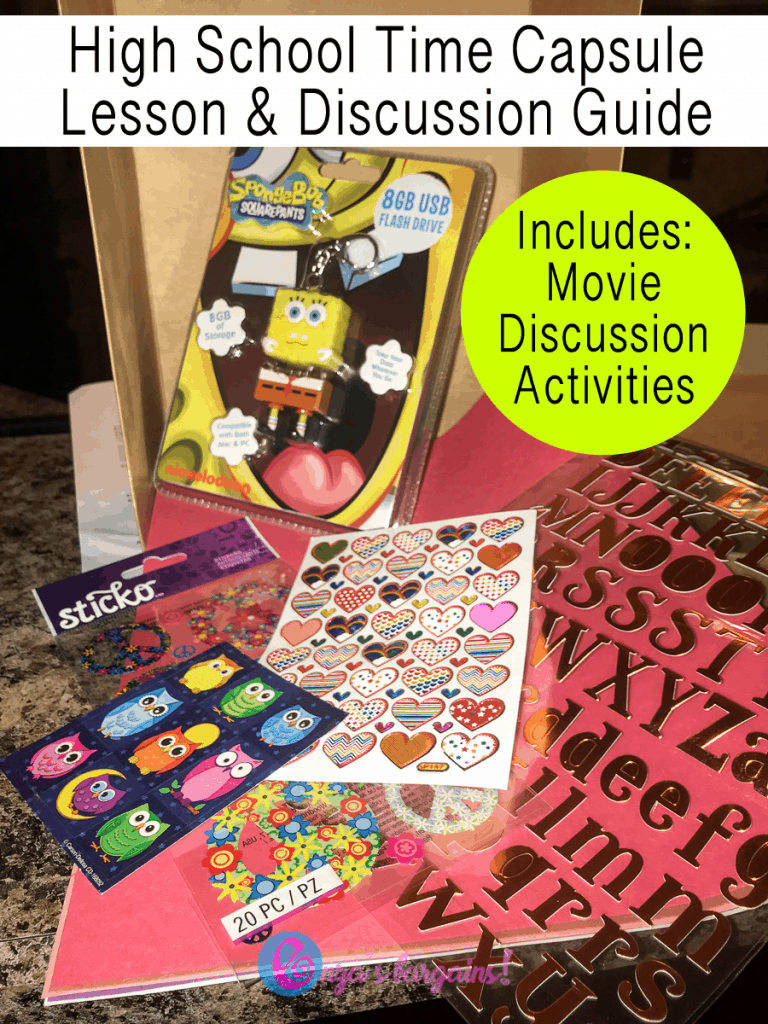 In the movie Eighth Grade, there are lots of lessons to be learned in the movie.  The one that sparks up the best conversations are all included in this great movie.  With social media creating a fake persona of some people it is easy to being to live life and put yourself last.
Having these conversations with kids to help with them emotional skills and how to tackle adversity in life is really important.  That is why I love watching movies with my family is that it is much easier to talk about the movie and what they were teaching afterwards, rather than randomly getting out a book to discuss the trials of life.
High School Time Capsule Activity
Have your mature kids (remember this movie is rated R) watch Eighth Grade with you, have some great discussions about the movie (provided them below), and then have them write a letter to themselves to give to you to share with them at a later time in life.
Conversation Starters: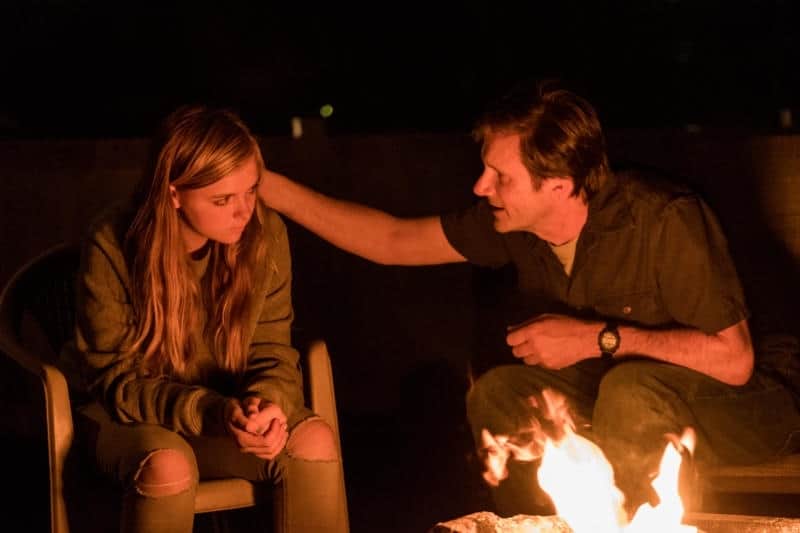 What did you think about Kayla's personality online compared to in person with her dad or at school? Was one better than the other?
What do you think are good boundaries for you own access and freedom with technology.  What are different pages that you like and how are you using it?
What did you notice changed for Kayla after the incident in the car and why?
What did you think about the moment where Kayla gave feedback to popular girls?
After Discussions:
Need: Box (shoe size), Paper, Construction Paper, USB drive, Stickers
Have your teen write a letter to their future self.
Include a selfie in the box.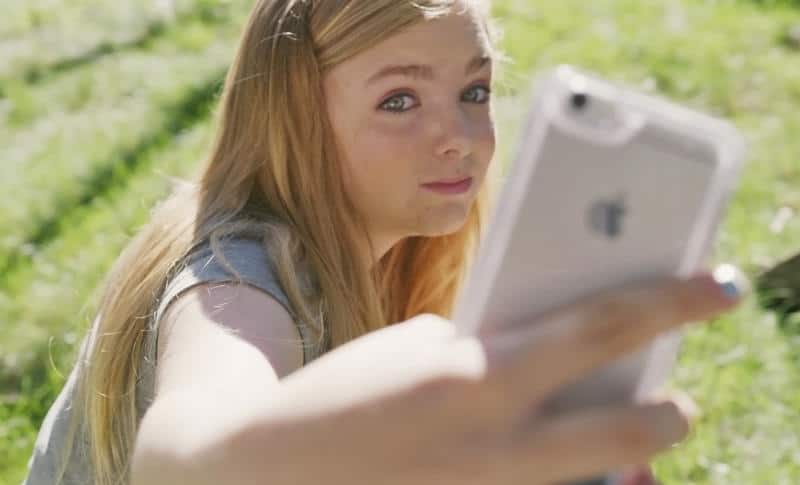 Have them decorate different signs with their favorite inspirational quotes.
Have them record a video to themselves like a video journal and save it on a USB drive.
Have them fill the box and choose a DO NOT OPEN date and tape the box shut.
Once it is time to open the box have them go through it and learn from themselves!
About Eighth Grade:

Purchase the DVD/Blu-ray Eighth Grade. Don't forget your popcorn and snacks!  This is a movie must.
Thirteen-year-old Kayla endures the tidal wave of contemporary suburban adolescence as she makes her way through the last week of middle school—the end of her thus far disastrous eighth grade year—before she begins high school.

Read our Eighth Grade Review.
ENDED: Winner e-mailed.
GIVEAWAY: Comment below for a chance to WIN a prize pack.  Winners will be e-mailed and have 24 hours to claim their prize. Must be 18 years or order to enter and US only.
Answer: If you were to have made a time capsule 10 years ago what do you think or wish you would have found if you opened it today? (One entry per person.)