Hotel Transylvania 3 toys are really popular in our house! With the DVD and Blu-ray being released this week, you definitely want to take the movie home! What a perfect movie for October! This is a sponsored post since I was provided free products.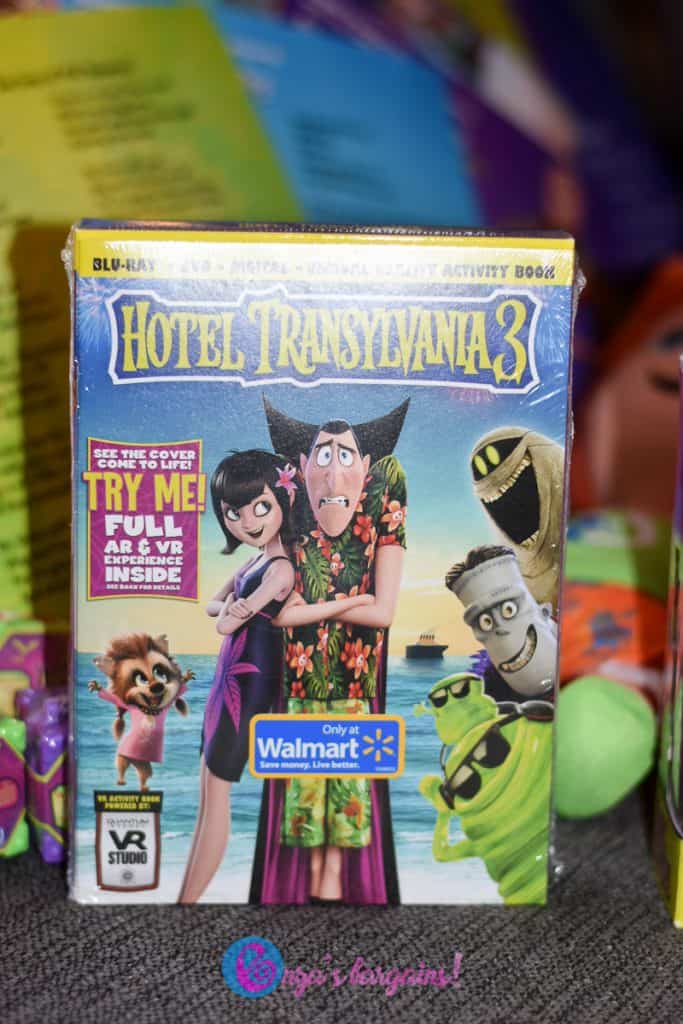 We were able to see Hotel Transylvania 3 twice in theaters! It got so many great reviews and did really good! The entire series is just a great teaching acceptance. You can now purchase the movie to own it today. Read about movie review and also all the lessons that are in this movie.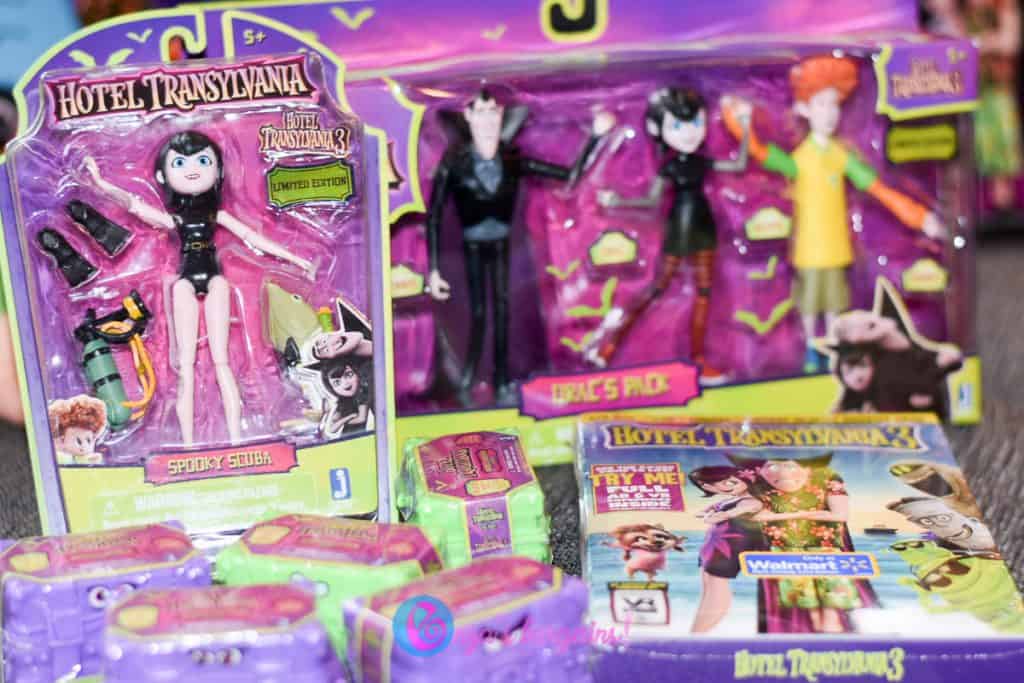 Hotel Transylvania Figure 4 Pack Drac's Pack is actually a toy set that our family already owns! We love figured and these are adorable.
They also sent me this Jazwares Hotel Transylvania Mavis Costume! I am pretty excited because I haven't dressed up in a couple of years. This one is adorable!
You can find more of the Hotel Transylvania 3 toys and collectibles on Amazon today!
My daughter loved Dennis that after this photo she already snatched him for her bedroom.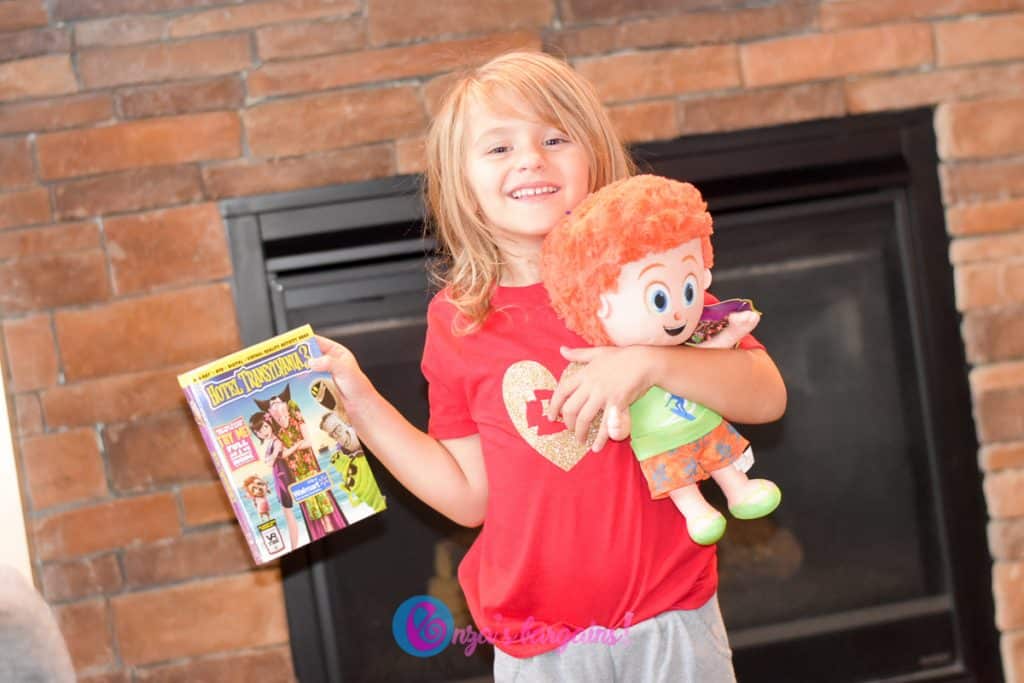 My oldest daughter is the most excited to use are pumpkin stencils and carve pumpkins.  We want our pumpkins to last until Halloween so we are holding off on these.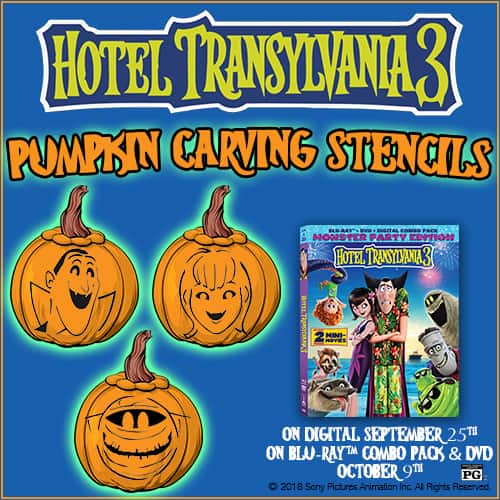 So we have a fun and busy month planned and this week it is going to be to hunker down and watch some Halloween movies.  We can't wait!  Although, this movie was "Summer Vacation" it fits October amazingly!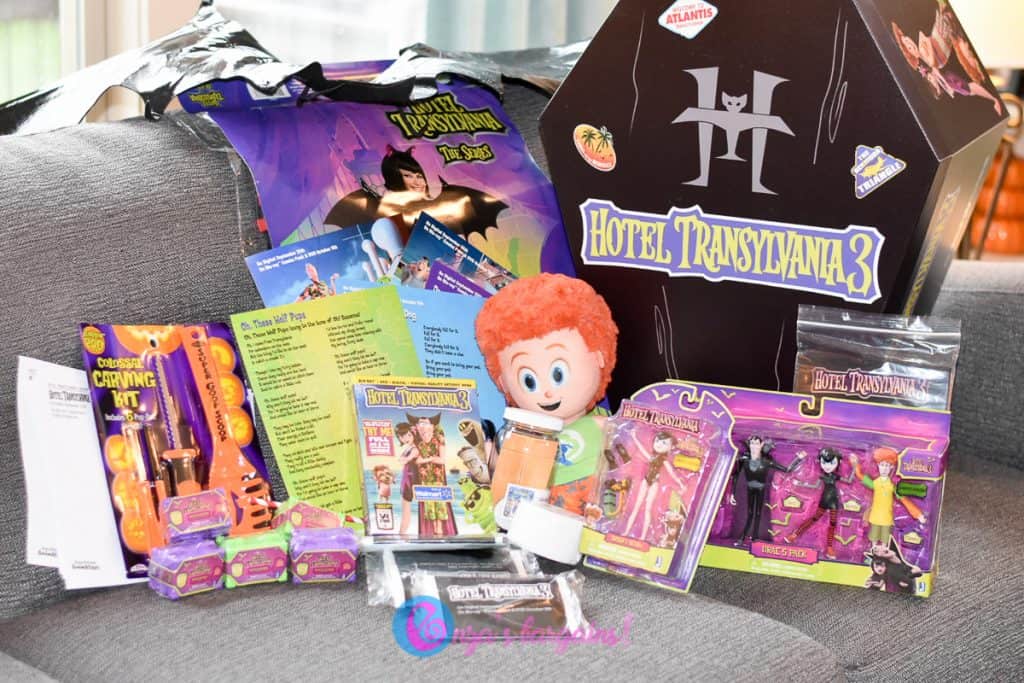 The DVD that came in my movie kit was the Walmart exclusive with virtual reality! My family and I are going to enjoy our movie night and have fun with the VR!
The all new, limited edition VR SKU of Hotel Transylvania 3 will have the Blu-ray, DVD and Digital versions of the film PLUS an activity book filled with AR and VR activities. Just download the Hotel Transylvania 3 Virtual Reality Activity App, hold your phone over the cover and your favorite Monsters will leap off the page and into your heart! Plus the included VR goggles will let you jump into their zany world with 3 brand new VR experiences.
HOTEL TRANSYLVANIA 3 will be available on Blu-ray, DVD, and Digital October 9th!