Disclaimer: "This blog post is part of a paid Megan Media and Petco's Wholehearted blogging program. The opinions and ideas expressed here are my own. Be sure to check out #PetcoWholehearted hashtag on social media."
My dogs are my family! I have two miniature pinschers, and it's important to us to feed them healthy food, and to avoid table scraps, as our vet has advised. Also, our older dog has to have low calorie dog food. So knowing how to choose the best dog food for my pets is really important.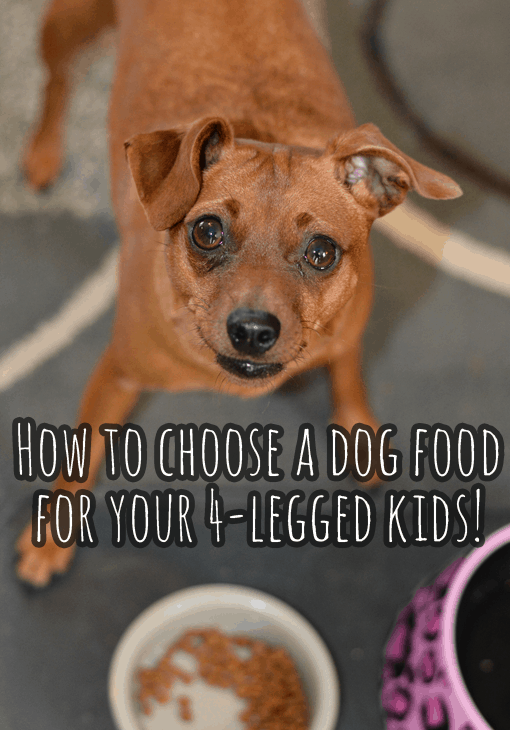 When I was introduced to Petco's Wholehearted Dog Food, I was excited that it was nutritional, affordable, and the beef flavor was lower calorie. They also offer a specific dog food for small breed dogs!
What should you look for when choosing a dog food for your four-legged kids!
How to Choose a Dog Food
Variety: Sometimes when you are doggy owner, the vet has to change up your dog's diet a bit. Usually you start with puppy food and advance to adult food, for example. Or if your dog gains weight, like our little dog Lucky did when she was five years old, you may have to switch to a lean dog food. Wholehearted's beef and pea flavored are a few less calories than their other flavor and it works great for my dogs! They also offer wet and dry food.

Ingredients: Petco's Wholehearted Dog Food is nutritious, too, containing probiotics, omega 3 fatty acids, antioxidants, and vitamins and minerals. It's important to me that my dogs' food is good for both their general health and their digestion.

Affordable: I left cost for last, because I will buy more expensive dog food for my dogs if they need it! So it's a BONUS that Petco's new Wholehearted Dog Food is really affordable! It also comes in various sized bags—for different sized dogs and budgets. You earn rewards when you shop at Petco, as long as you participate in their rewards program.
Petco Wholehearted Dog Food:

Picking up dog food at our local Petco is really convenient. I can run in and get exactly what I need, save money, and even spoil my dogs a bit!
Petco Gift Card Giveaway

Now you have an opportunity to win one of two $50 Petco Gift Cards or a GRAND PRIZE of FREE Wholehearted Dog Food for a YEAR! This is a HUGE savings and I think you will be very pleased with this brand new dog food\. Entering is super easy! Be sure to enter using the Rafflecopter form below that is sponsored by our friends from SocialMoms. Commenting and SHARING this post are entries into the giveaway! Must be 18 years old and in the US to enter.
ARV: Approximately $580 ($40/dog food a month for 12 months and 2 x $50 Gift Cards).
a Rafflecopter giveaway