I recently encouraged all of you to sign up to Movies Anywhere to get 5 free digital downloads.  I now had an opportunity to do this Paid Promotion for Movies Anywhere (post also contains affiliate links earning me a small commission) to share my honest review with all of you, except I have been using their site for 2 weeks now. I am going to answer my first biggest question which is, "how to watch Movies Anywhere on your TV?" and then also share my amazing experience so far!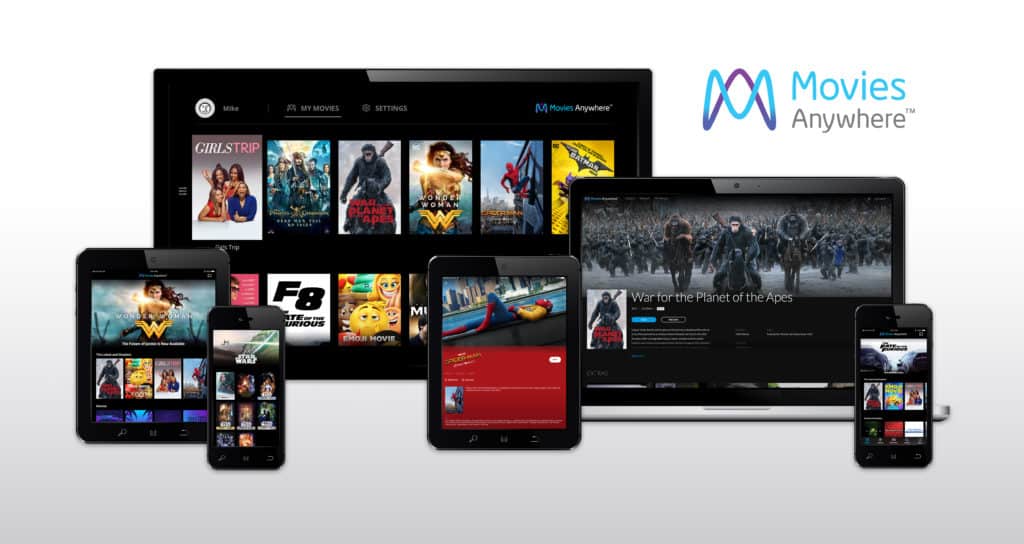 Paid Promotion for Movies Anywhere.
Movies Anywhere has by far been my favorite Christmas Gift for myself and my family!  Since I get a Christmas break it means I finally get time! I get time with family and time to get to my projects of still trying to get settled in our new home.  This means I get a lot of downtime, travel time with the kids, and the ability to not only spend time with my family. It also means I finally will get time to unpack all my movies from moving into our house…a few…I mean 7 months ago.  Movies Anywhere is so great and here is why!
All of the big studios collaborated showing us we CAN all get along. All of my Fox, Universal, Disney, Warner Brothers, and Sony movies are all in one place now! This is really exciting and I can totally geek out, right?! I wanted to share with you everything that you need to know before getting started with Movies Anywhere!
The ability to travel and take your movies anywhere is great.  I can picture my kids having to sit through our family meals and relaxing while staring at their wrapped presents eager to open them. We can now play any and all of our Christmas movies anywhere and everywhere.
Before you sign up with Movies Anywhere, I wanted to answer some of the questions you might have then also I gave you my link below because if you sign up with it and link your accounts for a limited time you get 5 free movies!  That was definitely a Christmas Gift for me and you can score 5 free ones as well right now!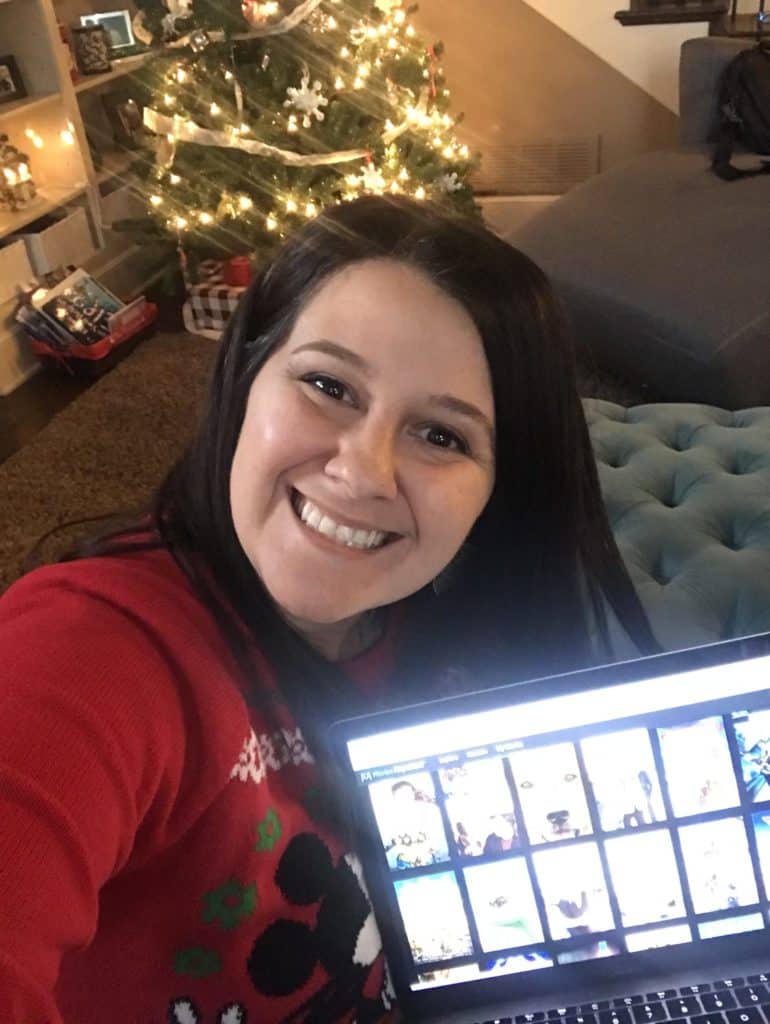 How can I watch Movies Anywhere on my TV? At first, I thought I needed a ROKU or an AppleTV since I didn't see a Movies Anywhere app yet? So, I was a little bummed.  Then once I realized that my TV has Amazon Video, VUDU, and Google Play app on it…then it is actually SUPER easy to watch my movies that I own.
Do I really need another website to redeem my movies? No…that is the entire point of Movies Anywhere is now you could combine several of your sites (iTunes, Google Play, VUDU, Amazon Video, Disney Movies Anywhere) and have all of your movies in ONE platform.  For now they also appeared on all my other platforms. Sign up today!
Do I need to actual disk for Movies Anywhere? First of all, I am sick of actual disks.  SHHHH don't tell anyone!  I love movies enough that I will deal with dvds and blu-rays and such, but after moving into my new house, 7 months ago I haven't found a place to display my millions of movies! I am looking for some easy shelves for my basement.  The truth is I want access to stuff from all my devices without having to look for my disk and be anywhere in the world to see my movies.
What happened to Disney Movies Anywhere? POOF! It is going away…because now we have Movies Anywhere and it is totally amazing and makes sense.  Why can't we all be friends with all of the studios?  Well we can!  We shouldn't have to go to each studio's website just to redeem our movies.  We also want more flexibility!
What if there are certain movies I don't want my kids to watch on my account? Movies Anywhere is new and they have already figured out that they need different profiles where you can set the rating of which movies appear on it!  So once I logged into the "Kids" profile on their iPad, I locked it so that they can only see the PG movies.  I was a bit nervous because "TED" looks like a kids movie, but it definitely is not. 🙂
If I put my Disney Movie code in first will I still get Disney Rewards? Yes, after I put in my Disney movie code it asked if I wanted to redeem my reward!
Can you download your movies from Movies Anywhere? I don't see a way to do it for now, but my movies are NOW in my iTunes and I can easily download them from there and add them to a hard drive!
Sign up for Movies Anywhere Today to earn 5 free movies for linking your accounts!
Sign up by clicking the GET STARTED button below:


2.  Link all your accounts together!
3. Score 5 free movies!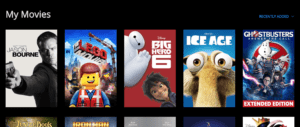 Watch my video promo below:
Video coming soon!
What is missing? I wouldn't be honest with you if I said "nothing".  I started going through many of my DVDs to put in all of movies. I avoided all of them except my Disney ones for years.  Then I realized that, there are few I couldn't figure out how to work. They are a bit older.  I have a few where I need to put the CD in a computer and then redeem the code. My MacBook doesn't have a CD drive.  It has one little USB-C port and that is it.  So I have to find an old computer to redeem that movie. I also have a couple of movies that I could redeem on my Playstation. Well, I don't want my movies on my video consoles, I want access to them so I am hoping that ALL my movies can be redeemed there.
One more thing that is missing and Movies Anywhere is transparent about is that Paramount, Lionsgate, and MGM movies have yet to migrate to their website but they are continuing to add studios as much as they can. This explains why I had issues with a few of my movies!