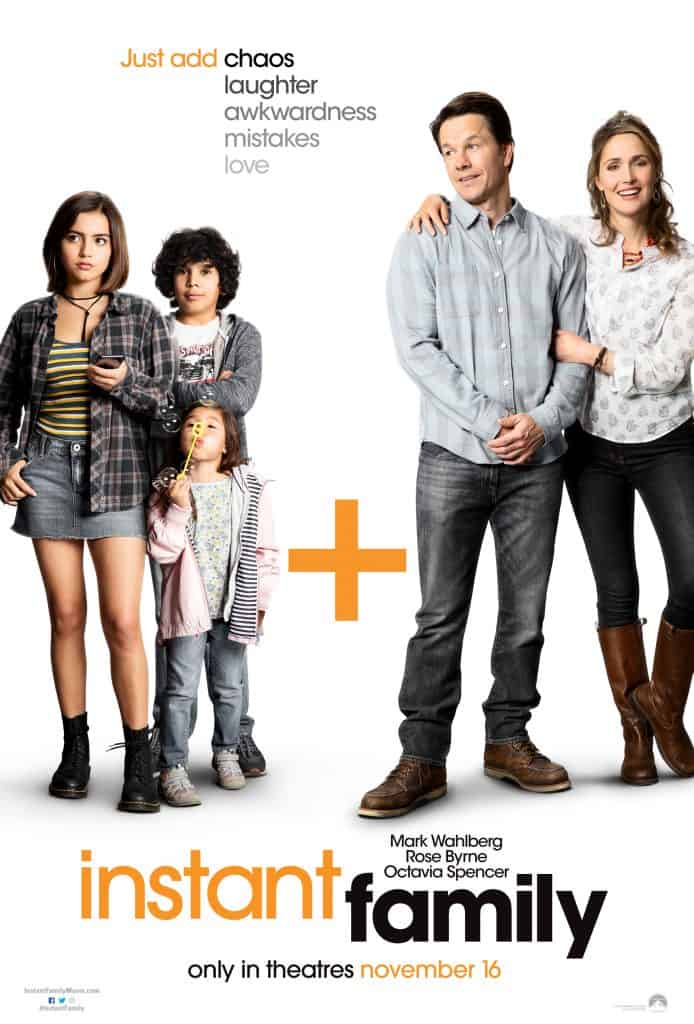 Join us this Tuesday for an early and a free advance screening to see Instant Family!
NEW SCREENING:
Thursday, November 1st at  7pm
AMC Studio on Strang Line Road
http://www.gofobo.com/InstantFamilyEnzasBargains
Tuesday, October 16th at 2:00pm
Cinemark Merriam
5500 Antioch Rd.
Merriam, KS 66202
***It is an early screening so take a half day and make it home before dinner! 🙂
Hurry and score your ticket here!
When Pete (Mark Wahlberg) and Ellie (Rose Byrne) decide to start a family, they stumble into the world of foster care adoption. They hope to take in one small child but when they meet three siblings, including a rebellious 15 year old girl (Isabela Moner), they find themselves speeding from zero to three kids overnight. Now, Pete and Ellie must hilariously try to learn the ropes of instant parenthood in the hopes of becoming a family. INSTANT FAMILY is inspired by the real events from the life of writer/director Sean Anders and also stars Octavia Spencer, Tig Notaro and Margo Martindale.
**NEW** Kansas City Exclusive E-mail List for Enza's Bargains
We had to start our e-mail list over from scratch.  Be sure you have subscribed again (if you were already on it).
If you are in KC and want me to e-mail you free movie passes, giveaways, and information on local entertainment please be sure to subscribe to my **NEW** e-mail!  Those who have subscribed get first dibs usually on tickets and giveaways! Subscribe HERE.  Now since you have subscribed, be sure to fill out the form for your official entry!