Interviewing Zachary Levi and Gina Rodriguez is like hanging out with two of your best friends after laughing all night. The chemistry between these two just in the interview was definitely very high. They both did amazing together in the film although they were only voice acting.  Gina was a bit under the weather so the two joked around about spreading their germs back and forth with many high fives throughout the interview.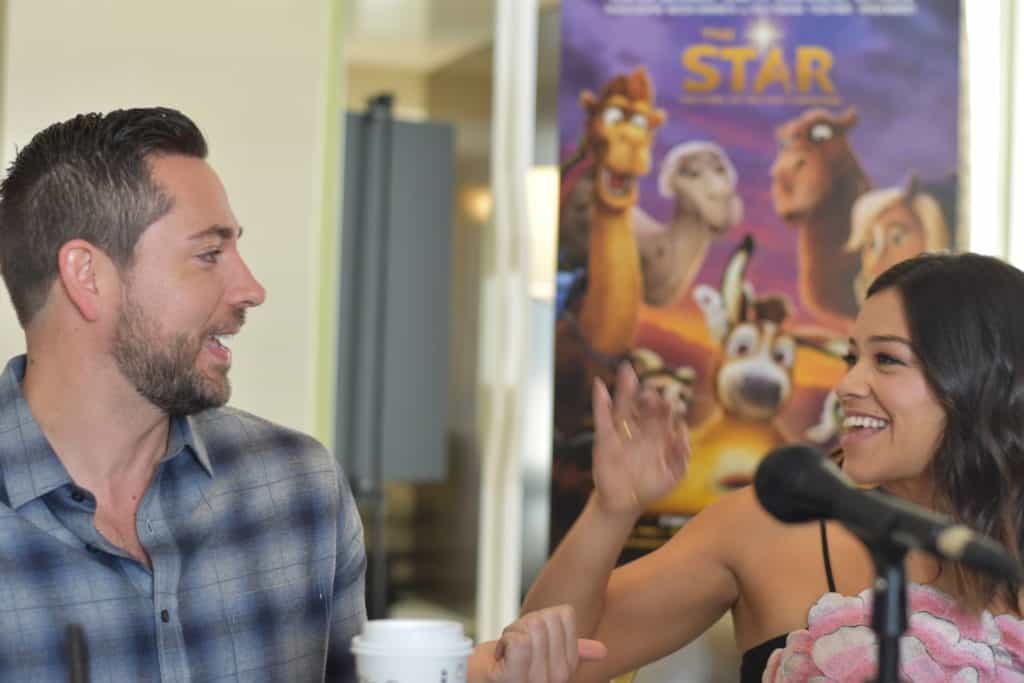 They both laughed at each other as we talked about Christmas movies, traditions, and their faith! Zachary made lots of jokes the entire interview.
Zachary Levi plays Joseph and Gina Rodriguez plays Mary in Sony's THE STAR.
During the interview Zachary describes this story as a story with much "freshness" by being told by the animals. Gina described THE STAR as, "beautifully done"! She talks about it being done in such a "light joyous way" and then a "hopeful way and the context and weight isn't so heavy that children and adults with their different perspectives can see the value in it."
Zachary shared that, "Joseph has a really good heart and Billy Batson/Shazam has a really pure heart. I love playing characters with pure hearts. Chuck was like that and I keep gravitating toward those roles. They gravitate toward me. I must be a really good person. (joking)"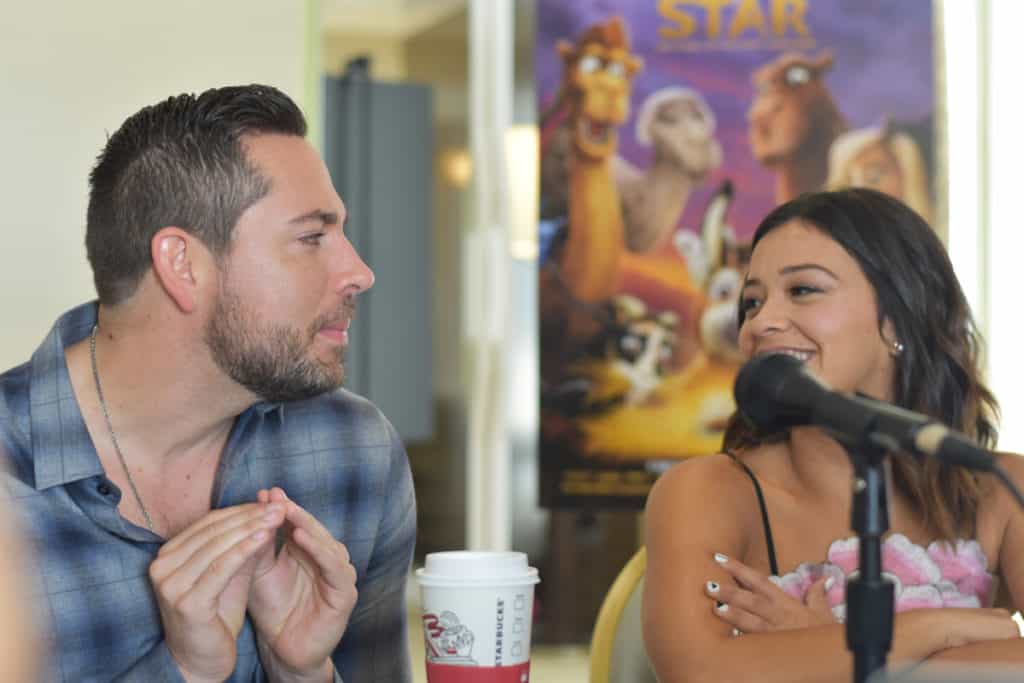 He continued, "So it's really cool to get to take on that responsibility of getting to play Joseph. Also, what a fun way they have done it, splicing it up and allowing the animals to kind of bring it to life. Which I think is going to give it a freshness, we have not seen this take on the nativity which I think is important."
When Gina talked about starring in this movie she explained, "I grew up with the Nativity Story my whole life, and all the different versions, I really enjoyed it. It is really cool to be a part of this one."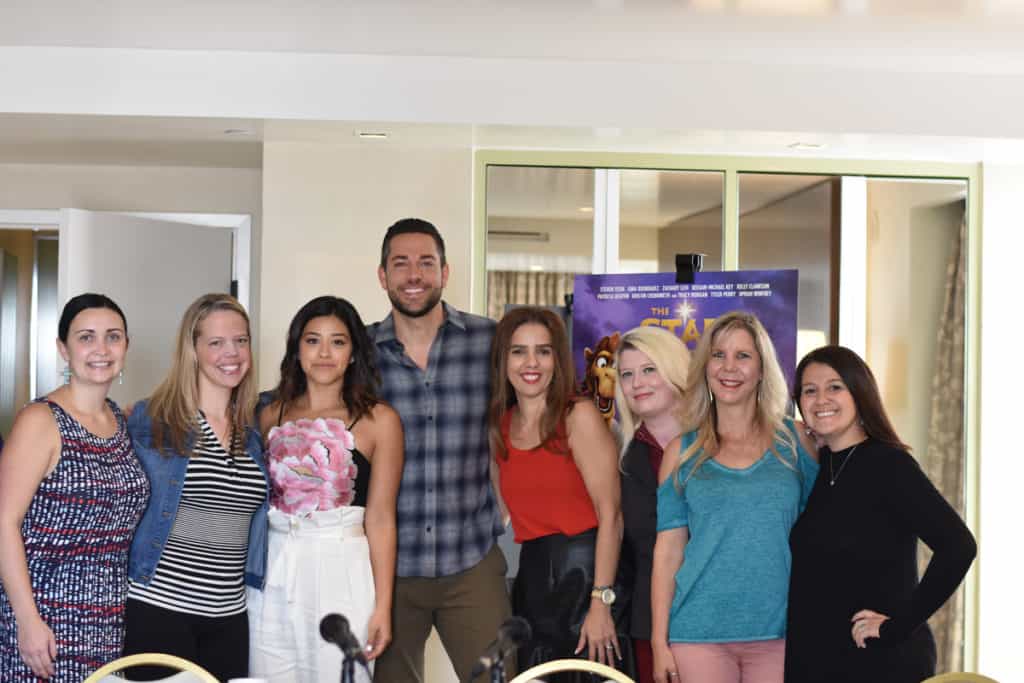 Purchase discounted tickets by using Dealflicks.com! Feel free to save an additional 20% by using the code RFGGTRFLUF at checkout!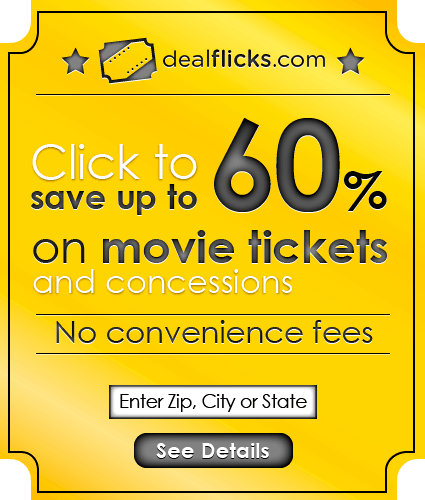 In Sony Pictures Animation's The Star, a small but brave donkey named Bo yearns for a life beyond his daily grind at the village mill. One day he finds the courage to break free, and finally, goes on the adventure of his dreams. On his journey, he teams up with Ruth, a loveable sheep who has lost her flock and Dave, a dove with lofty aspirations. Along with three wisecracking camels and some eccentric stable animals, Bo and his new friends follow the Star and become unlikely heroes in the greatest story ever told – the first Christmas.