I am so excited and humbled to have been invited to attend the "Jumanji: Welcome to the Jungle" Press Junket in Hawaii! That is right I am so ecstatic to attend this junket. I will be flying out on Saturday, November 25th and flying back to the main land on Monday, November 26th. While in Hawaii, I get to adventure in the beautiful jungle of Hawaii by chopper, interview the cast and crew, and enjoy a Jumanji themed adventure to to help promote the movie. I am blessed that the studio covers traveling expenses and the location is going to be breathtaking!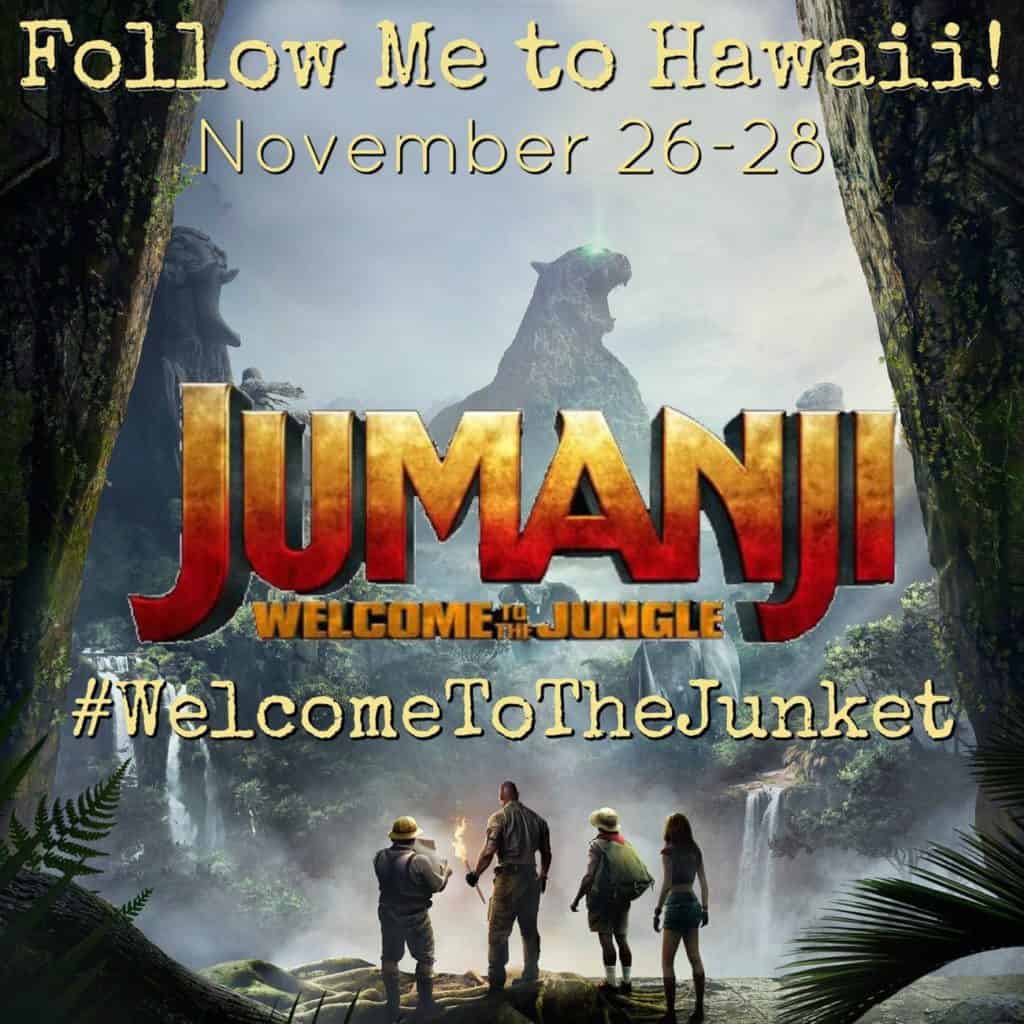 I will be interviewing Dwayne Johnson, Jack Black, Karen Gillan, and Nick Jonas!!!  (Not freaking out with excitement….OKAY freaking out!  AH!)
Kids have huge imaginations and that is what "Jumanji: Welcome to the Jungle" is all about! The stars of the film include Dwayne "The Rock" Johnson, Jack Black, Kevin Hart, and Karen Gillan! These four are both amazing actors who do a tremendous and amazing job at allowing their characters to come to life. This movie looks hilarious and is rated PG-13 appropriate for your older kids and especially those who can easily get lost in video games!
Please follow along at #WelcomeToTheJunket and #Jumanji
Jumanji: Welcome to the Jungle will be in theaters December 20, 2017!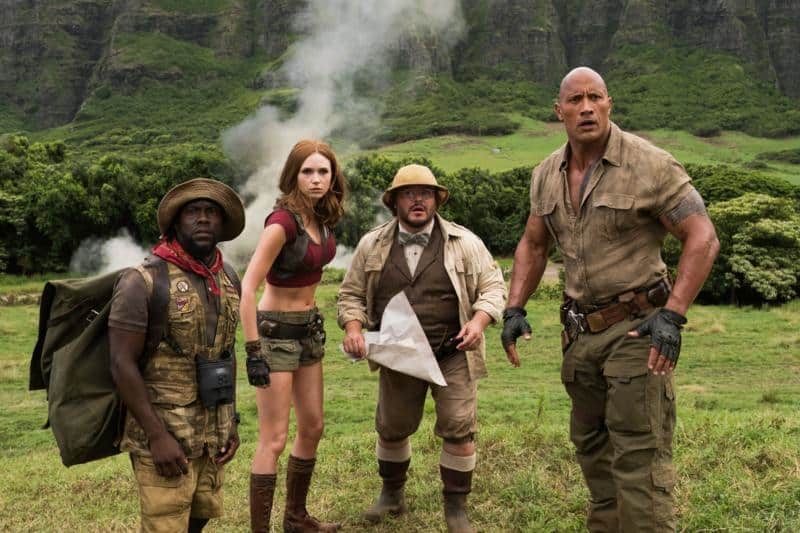 In the brand new adventure Jumanji: Welcome to the Jungle, the tables are turned as four teenagers in detention are sucked into the world of Jumanji. When they discover an old video game console with a game they've never heard of, they are immediately thrust into the game's jungle setting, into the bodies of their avatars, played by Dwayne Johnson, Jack Black, Kevin Hart, and Karen Gillan. What they discover is that you don't just play Jumanji – Jumanji plays you. They'll have to go on the most dangerous adventure of their lives, or they'll be stuck in the game forever…
Affiliate Links:
Purchase tickets for "Jumanji: Welcome to the Jungle" today from
Fandango
or save money using Dealflicks!
Purchase discounted tickets by using Dealflicks.com! Feel free to save an additional 20% by using the code RFGGTRFLUF at checkout!