Sponsored:

Just Play's Puppy in my Pocket and Kitty in my Pocket make the perfect gift for little girls! Not only do the individual packs make for some awesome stocking stuffers BUT they sets that have several pieces are perfect and affordable to gift a little girl for Christmas or even a birthday! Watch the InMyPocket.com youtube videos with your kids too! We were so excited to receive this gift! My daughters love playing with "pets" more than they love playing with dolls. The little sets are perfect for them to play together, line-up, and play "pet shop".

The pocket-sized collectibles lines, Puppy in My Pocket and Kitty in My Pocket, have all new puppies and kitties based on real breeds! With over 100 new puppies and kitties, as well as playsets and accessories, girls will love collecting and taking care of their new friends, which all have realistic and highly-detailed features. A Collector"s Checklist is included with each puppy and kitty to help collect them all. Accessories include carriers, connectible towns, and clip-on pouches. Ages 4+, $2.99-$19.99.
Purchase these toys at ToysRUs.com!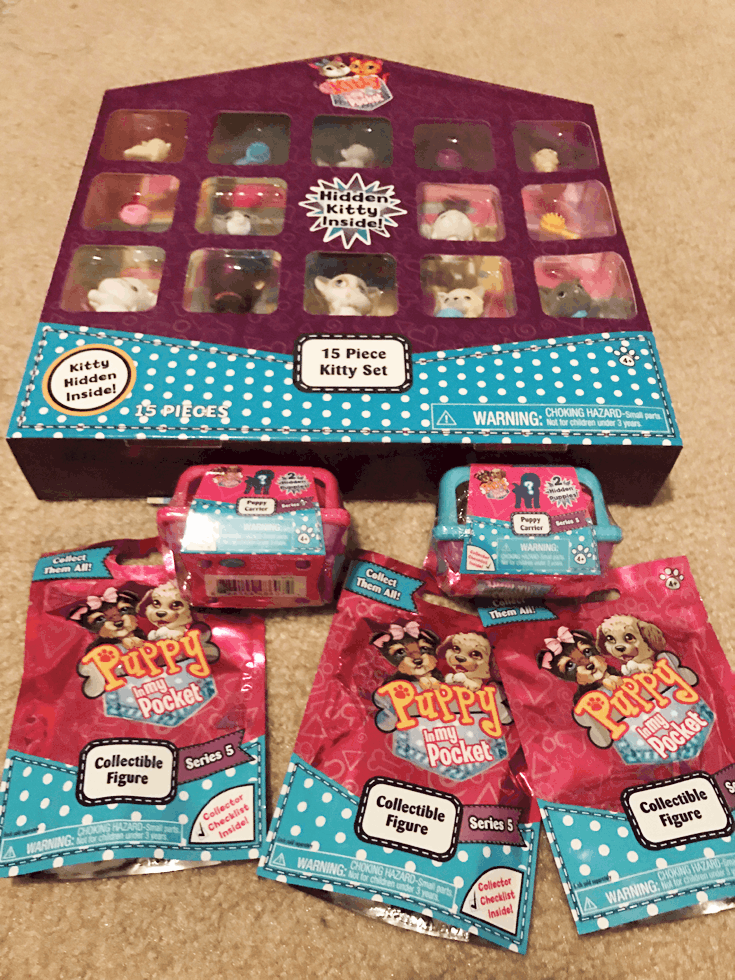 Be sure to check out the UPDATED Holiday Gift Guide Items this year for 2016!

[catlist id=197 thumbnail=yes numberposts=50 template=enza]