Sony created a visually stunning and inspirational story about a man who learns to tame a wolf to be his best friend. It is about how man and man's best friend came to be. We are excited to have several pairs of passes to share with our loyal EB readers!
Those of you on our email list get advanced notice of our free screening tickets, giveaways, and more! If you are new to Enza's Bargains, please remember to sign up for your free passes and then subscribe to KC email list below!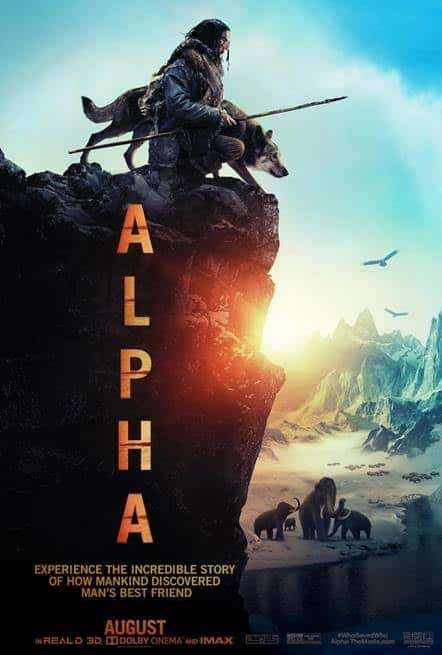 About Alpha:
An epic adventure set in the last Ice Age, ALPHA tells a fascinating, visually stunning story that shines a light on the origins of man's best friend. While on his first hunt with his tribe's most elite group, a young man is injured and must learn to survive alone in the wilderness. Reluctantly taming a lone wolf abandoned by its pack, the pair learn to rely on each other and become unlikely allies, enduring countless dangers and overwhelming odds in order to find their way home before winter arrives.
There is always something special about seeing a person develop a friendship with an animal. We hope you enjoy the movie!
About the Kansas City Advance Screening:
AMC Studio 28
(12075 S STRANG LINE RD OLATHE KS 66062)
Saturday, August 11th
11:00am
Tickets aren't guaranteed, please sign up for a chance to get free tickets here.
**NEW** Kansas City Exclusive E-mail List for Enza's Bargains
We had to start our e-mail list over from scratch.  Be sure you have subscribed again (if you were already on it).
If you are in KC and want me to e-mail you free movie passes, giveaways, and information on local entertainment please be sure to subscribe to my **NEW** e-mail!  Those who have subscribed get first dibs usually on tickets and giveaways! Subscribe HERE.  Now since you have subscribed, be sure to fill out the form for your official entry!