Hey Kansas City readers! Guess what?! It is going to be Bae's Night Out this week! Join us and catch BAYWATCH in the cutting-edge technology of Dolby Cinema at AMC Theatres! You know the sound and quality and seats are amazing at those theaters! PLUS if you are my age…it is BAYWATCH and Dwayne Johnson & Zac Efron on a beach! I remember this show always being on TV growing up and I can't wait to see this movie! I am excited to share some passes to them with all of you! I am thinking date night OR BNO (#BaesNightOut) for sure!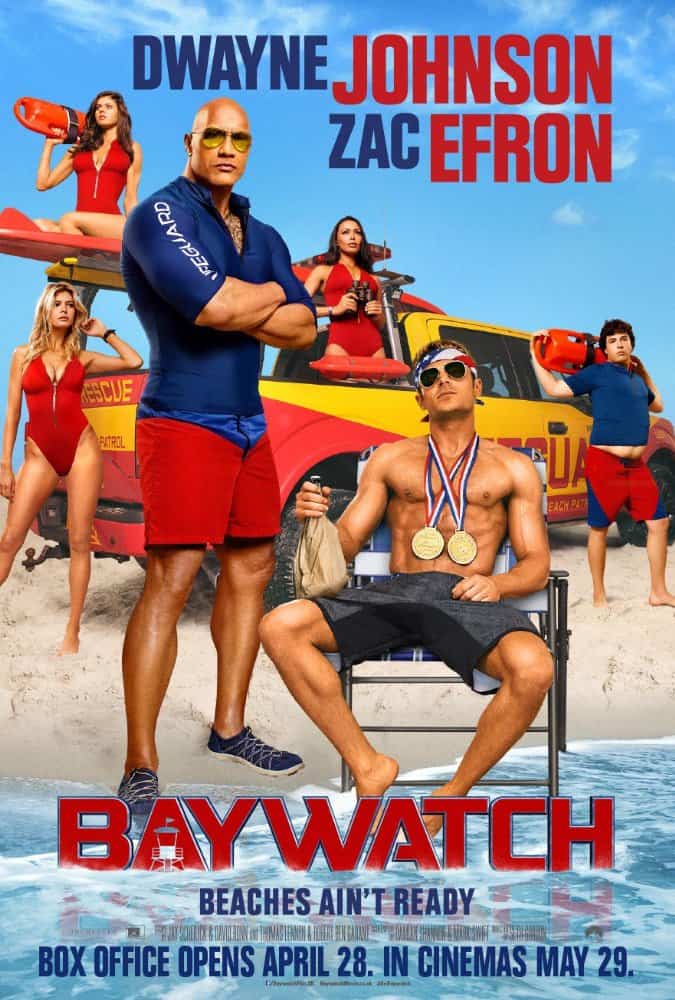 Join us for an advanced screening!  These seats are a first come basis and aren't guaranteed!  Be sure to also let us know why you are excited to see this movie by commented below! We love to hear from you! These passes are limited that if for any reason your signed up and are unable to attend, please cancel your reservation right away so that some other "Bae" can have a great night out! OX Thank you for understanding! I love you, KC!
This movie will be out in theaters the end of the month!
Kansas City Baywatch Advanced Screening Passes #BaesNightOut
AMC Town Center 20
11701 Nall Ave.
Leawood, KS 66211
May 17, 2017 at 7pm
Kansas City Exclusive E-mail List for Enza's Bargains
If you are in KC and want me to e-mail you free movie passes, giveaways, and information on local entertainment please be sure to subscribe to my e-mail!  Those who have subscribed get first dibs usually on tickets and giveaways! Subscribe HERE.  Now since you have subscribed, be sure to fill out the form for your official entry!