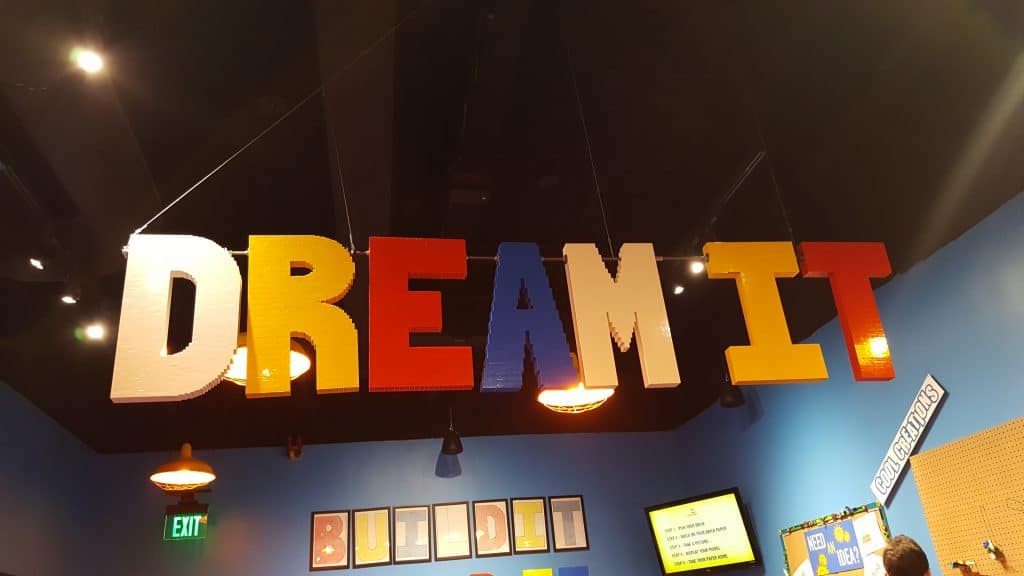 Living in Kansas City is one of the best cities to raise a family and have fun with kids! Sea Life and Legoland are two awesome attractions that we have in the heart of our city. They are both enjoyable places for the entire family.
There are lots of things to do in Kansas City, but our weather is ideal midwest weather where one day it will be warm and sunny and on the same day it could be snowing. So having fun things to do indoors in Kansas City during a "rainy day" is really important, especially with kids. Legoland and Sea Life have activities to keep you busy the entire day and they even have a really cute themed cafe where you can grab a meal with your family!
As a mom, I love how Sea Life and Legoland is not only a blast but it is very educational for kids (and grownups)! The kids scavengers hunts will have them reading and searching about interesting facts. Both Sea Life and Legoland have themed activities and attractions throughout the year. Our favorite events are the Annual Season Ticket Holder evenings! In the past, they have had characters come, new fish friends, and more! They are a lot of fun and in the past they have even had cookies and face paint!
Save online and purchase tickets for your next visit today!
My favorite part about Legoland and Sea Life is how much fun both attractions can be for the entire family. I am so excited to use our pass more often during the summer so that my kids can but off some energy exploring new fish and building new things!
Legoland and Sea Life are in the heart of the city, like I mentioned before! They are both located at Crown Center owned by Hallmark. They have more traveling attractions in the same area that include the Money Museum, Kaleidoscope, the Hallmark Visitor's Center, and even fun kids attraction play area at Crown Center! In the winter, you can find an outdoor ice skating rink. The entire area is all about travel and you can easily have a staycation or a vacation and stay at the Westin where you would be able to walk to all of the attractions!
The Sea Life tunnel with real sharks and other friends is a blast!  This is by far my favorite selfie!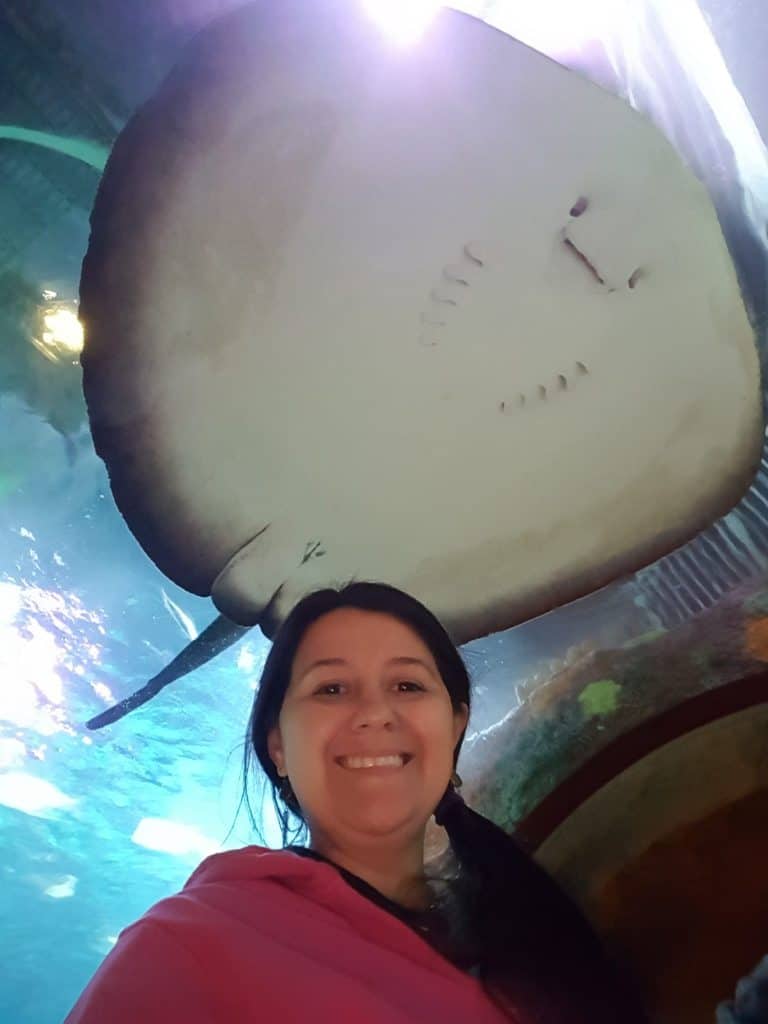 At Sea Life you can change the appearance of the Jelly Fish! Here they are in blue!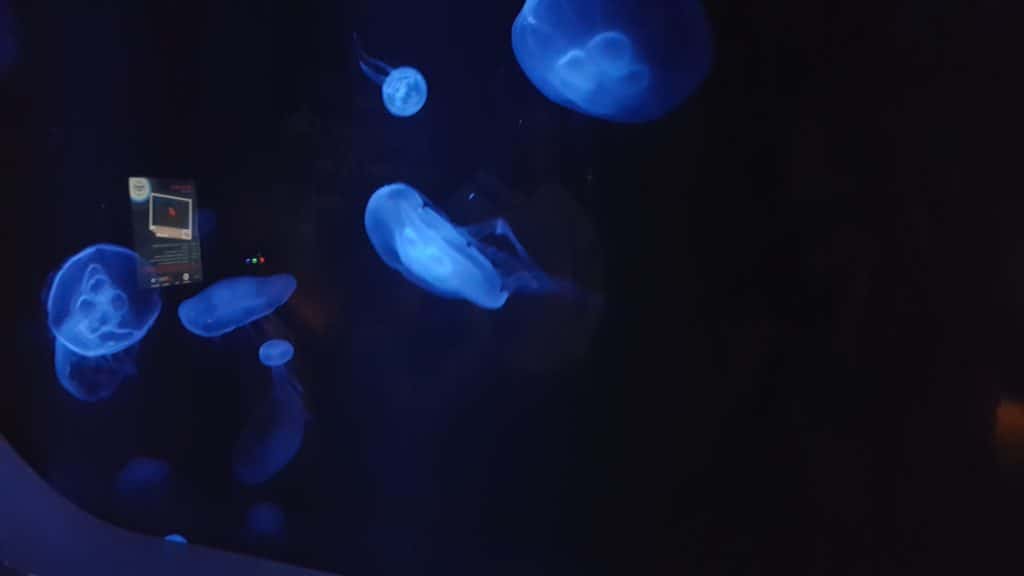 This is the Legoland Art Gallery! It reminds me of Instagram!