It has been two years since I have visited LAIKA, and finally I get to do a "Kubo and the two Strings" set visit! I was invited by my friends at Focus on an expense paid trip, but my excitement is over the creativity, animation and technology that happens in Portland!
Laika is a STOP MOTION studio! That means that the cartoon that looks completely animated using computers only is ACTUALLY created with little puppets on stages. They move the puppets around and take pictures every little movement. But that isn't all they have to move…the camera angles, the faces on the puppets, the background, and more! It is some amazing and tedious work!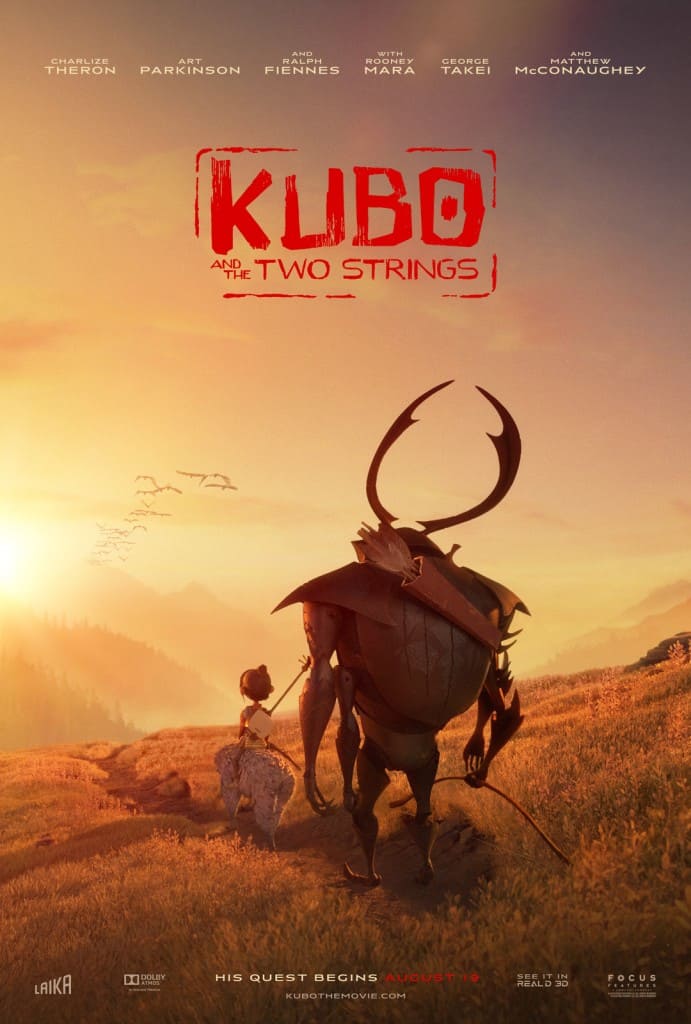 A good movie, isn't a good movie without a great story! Read below what Kubo and the Two Strings is about!
Kubo and the Two Strings is an epic action-adventure set in a fantastical Japan from acclaimed animation studio LAIKA. Clever, kindhearted Kubo (voiced by Art Parkinson of "Game of Thrones") ekes out a humble living, telling stories to the people of his seaside town including Hosato (George Takei), Akihiro (Cary-Hiroyuki Tagawa), and Kameyo (Academy Award nominee Brenda Vaccaro). But his relatively quiet existence is shattered when he accidentally summons a spirit from his past which storms down from the heavens to enforce an age-old vendetta. Now on the run, Kubo joins forces with Monkey (Academy Award winner Charlize Theron) and Beetle (Academy Award winner Matthew McConaughey), and sets out on a thrilling quest to save his family and solve the mystery of his fallen father, the greatest samurai warrior the world has ever known. With the help of his shamisen – a magical musical instrument – Kubo must battle gods and monsters, including the vengeful Moon King (Academy Award nominee Ralph Fiennes) and the evil twin Sisters (Academy Award nominee Rooney Mara), to unlock the secret of his legacy, reunite his family, and fulfill his heroic destiny.

Director: Travis Knight
Writers: Marc Haimes and Chris Butler ("ParaNorman")
Voice Cast: Art Parkinson, Charlize Theron, Ralph Fiennes, Rooney Mara, George Takei, Cary-Hiroyuki Tagawa, Brenda Vaccaro, and Matthew McConaughey
Watch the newest trailer below:
I will be able to share about my experience on set, sometime in July!!!! So I am going to be totally anxious and I can't wait to see this movie! I have been looking forward to it for a long time!