I have found the perfect gift that can fit just about anyone on your list. It's perfect for the active person, the prepared person, and the traveler! The Lighthouse Micro Flash flashlight can be used for so many things! This post might also contain affiliate links which may earn us a small percentage to help cover our expenses if you choose to make a purchase. I also received product to promote.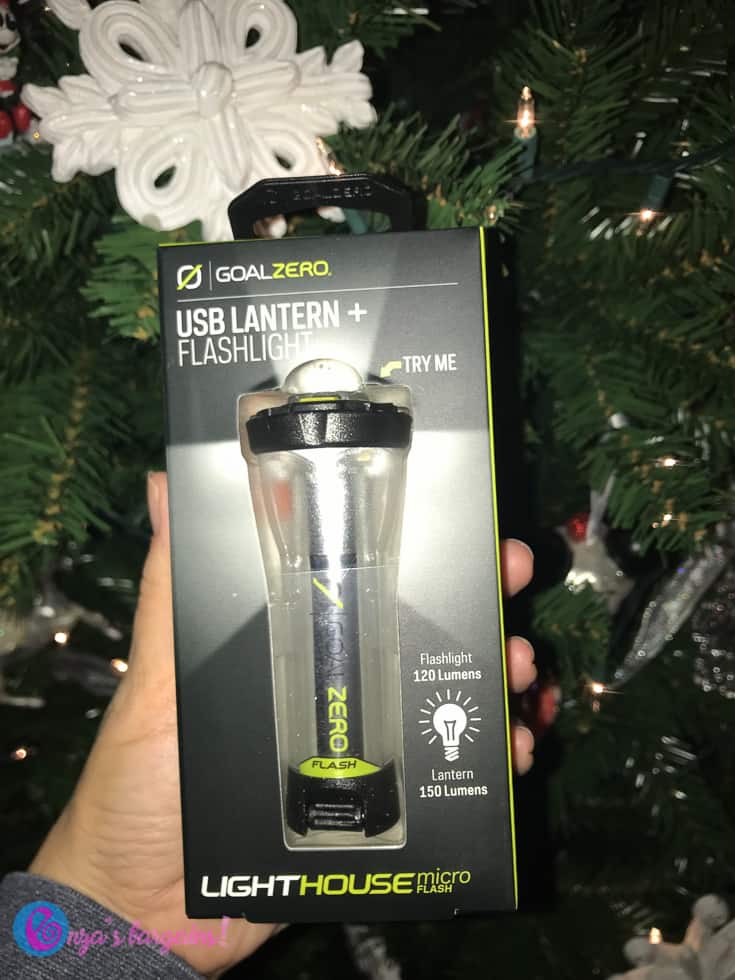 Lighthouse Micro Flash: This USB rechargeable and dimmable lantern also includes a built-in 120-lumen flashlight. It can withstand a variety of climates and terrain and can run up to 170 hours on its lowest setting. Weighing just over 2 ounces it maximizes pack space and performance. The cost is $24.99.
Anymore everybody has some sort of a mobile device such as phones, tablets, ipads, ipods, or even mp3's that use USB cords to charge. So naturally they have a powerbank on hand. If power ever went out, or they were stuck on the side of the road, or out hiking they would have a phone and a way to charge it. What about flashlights? Batteries die or in my case I hardly ever have plenty on hand. That's when this flashlight comes in handy! You can use your power bank, car adapters, or your USB plugin to charge or recharge. No more worries about batteries or in a black out you have the option to use your power bank. I live in tornado ally where it seems to storm all the time. In fact this past year I have been without power a couple times. I plan to get a few of these to have on hand! Lighthouse Micro Flash can be perfect for just about any one plus they make great stocking stuffers!!
Purchase the Lighthouse Micro Flash on Amazon!
Be sure to check out the UPDATED Holiday Gift Guide Items this year for 2017!

[catlist id=225 thumbnail=yes numberposts=50 template=enza]